By if-admin | February 18, 2016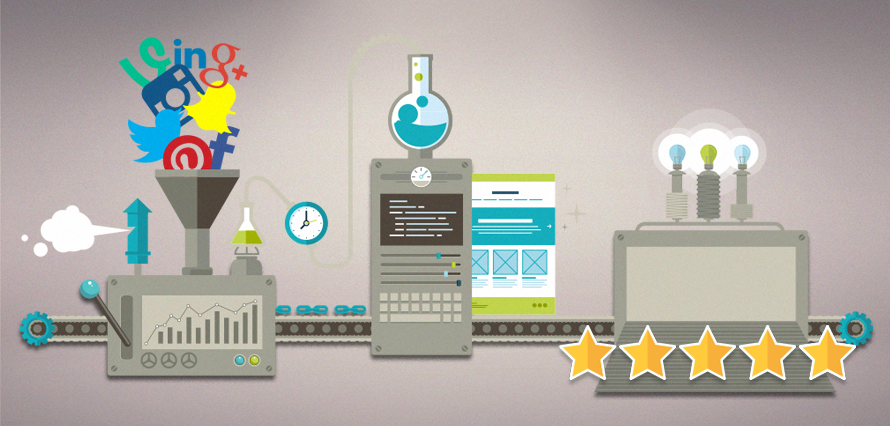 For many brands using social media to generate sales, the priority list often consists of lead generation, brand awareness, content creation, campaign management and customer service. Whilst all of these can play a major role in creating sales, one important item is missing from that list – online reviews.
A recent study by Global Web Index revealed that each month, more than 1 in 3 global internet users use reviews as part of product research before making their purchase decision. Specifically within the UK, the number of consumers using social media to research the "best" products has risen from 25% to 43%. How long has this rise taken? One year!
Now, online reviews are nothing new to most digital marketing teams, but let's dig a little deeper and explore how social media can be used:
Firstly, how often have you seen brands actually using social media to ask their fans for reviews? Probably not too frequently. It may sound obvious, but if the product is great and customers are satisfied, they may be happy to share their experiences and opinions. Occasionally using social accounts to ask for reviews may bring some positive results, especially after a product has recently been launched.
Secondly, if a brand already has positive reviews, why not use social media to point users towards them? It's a way of being genuinely helpful to followers, who may trust opinions of customers more than brand marketing and campaign messaging. By pointing consumers towards information and opinions of this nature, the reviews are effectively marketing the product for the brand. Social can definitely be used to drive this.
Thirdly, reviews received on social channels give companies the perfect opportunity to improve their credibility. By responding and engaging in conversation, it shows onlookers that the brand is listening, learning and using social for two-way communication. For potential buyers landing on a social page to research the product, giving this important first impression may influence the next decision that is made.
Lastly, social media can be used to add some fun to product reviews. Asking fans to give product reviews in just a few characters or words can result in some very creative responses. Of course, the general sentiment needs to be gauged beforehand, but if rolled out in the correct circumstance, these creative reviews may generate additional awareness and be viewed by potential customers.
Hopefully the information, advice and ideas in this article are useful to you and your company. While there are many important activities that can be used to drive sales online, don't forget about the importance of online reviews, and the important role that social media has to play.