May 28, 2019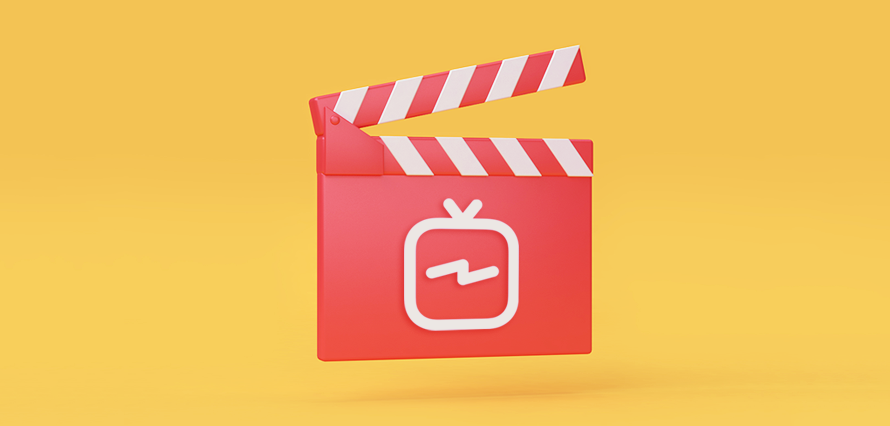 Since the dawn of IGTV, content creators have been battling with whether to post their long-form video content to YouTube or Instagram.
To some degree, it makes sense to have these two very different video content platforms – Instagram is mobile-first, but YouTube has the versatility of being a mobile app and desktop-friendly.
Given that IGTV caters for vertical video, and YouTube is primarily for landscape, it's put pressure on content creators to pick one platform or the other and shoot their videos in either landscape or vertical. Many content creators and brands have stuck to the landscape status quo – why change a good thing if it's working?
After all, shooting content in two different formats requires double the pre-production planning and double the filming, even if the video content is exactly the same. So why steer from landscape?
Now, we're not saying that there's anything wrong with vertical video! Of course, it's gaining incredible popularity with the rise of Stories ads too. (Let's not forget those Snapchat roots!) And even square video is making a rise.
But, Instagram's figured out how they can keep content creators and users happy while getting themselves more viewers too…
"We've heard from creators who want to upload landscape videos for IGTV. Similarly, we've heard from viewers who come across landscape videos in IGTV but want to watch them in a more natural way. That's why we're announcing support for landscape videos in addition to vertical."
"Ultimately, our vision is to make IGTV a destination for great content no matter how it's shot so creators can express themselves how they want."
Now, creators will be able to host their landscape videos on IGTV too, and Instagram will benefit from gaining millions of viewers. Seems like a good thing all-round! We're looking forward to seeing how it plays out, whether YouTube makes some changes to combat IGTV, but most importantly, how users react.