September 28, 2020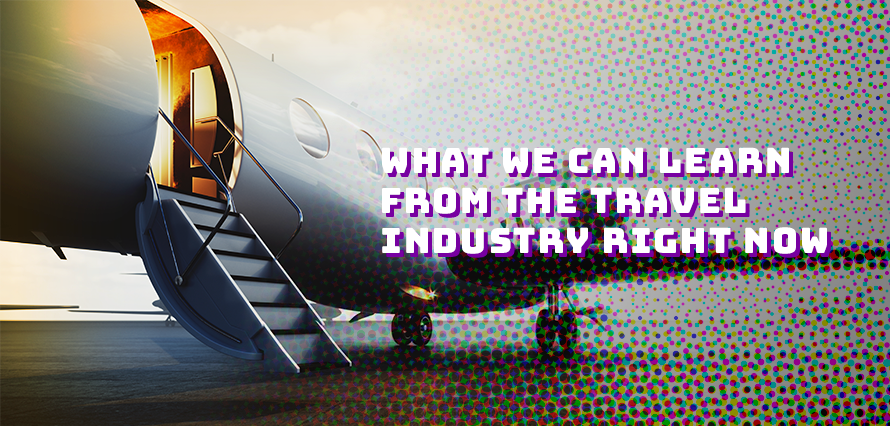 We all yearn for information. Whether it's improving our wellbeing, how we behave as humans, evolving as a businessperson or insight that can propel our businesses to greater heights, we can't get enough of it. Audiobooks, podcasts and vlogs are fostering never before seen traffic numbers. Metaphors are drawn from sporting heroes or business success stories. Insight is lifted from those who have overachieved. Inspiration taken from those who've faced adversity.
Many have rightly said 'success is a poor teacher!'. And it is true. We learn far more from failings. Challenges shape us, mistakes navigate us. Life is about learning and evolving. It's why our appetite for information exists. This year has seen society and businesses face an unprecedented challenge. Covid-19 placed hurdles in front of us that few outside of a select scientific group could ever have envisaged.
One of the industries most affected by Covid restrictions is travel. Our brilliant travel colleagues are standing tall in the face of adversity and working harder than ever to help their businesses navigate these turbulent waters. Given their workloads you would forgive our travel colleagues for wanting to get their head down and graft. However, some also recognise there are learnings and experiences to be shared.
Last week, in a longer than normal #SeriousSocialLive we spoke to the brilliant Milly Youngman of Travelopia UK where she manages the strategy and activations for four social media brands. We can't thank Milly enough for taking the time out to speak to us about the challenges facing the industry, the business and marketing teams.
In this, circa 40-minute discussion, you will gain insight into how to ready your marketing, truly embrace agile marketing and produce impactful content that differs by social media channel and goal. You'll understand the critical role of data and customer journey – even when the latter is receiving greatly reduced booking numbers. Given Milly's expertise in both strategic marketing and social execution, anyone working within Social Media will learn something from the #SeriousSocialLive.
The full video can be viewed here: https://www.youtube.com/watch?v=UyvZXFj2pgo. As always, if there are any questions for Milly, then please do get in contact and we will happily put them to her.