By if-admin | November 5, 2015
One of the industry's earliest and longest standing social data start-ups Brandwatch has raised $33 million series C funding last week, this after raising $22 million series B in 2014.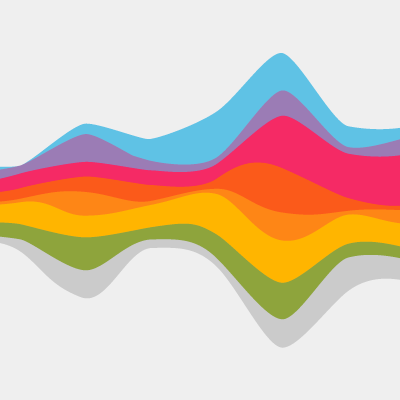 There has been a great deal activity this year in the social intelligence  space. Twitter revealed its preferred partner programme with Datasift  losing its grip on the fire house as of August. However, Datasift were also  involved in another huge shift this year as they picked up Facebook topic  data;  Pulsar have been one of the most vocal platforms, hyping up access  to the data and have seen a surge in popularity as a result. Micro blogging  powerhouse Tumblr also opened up its vast data set which Crimson  Hexagon has integrated into its platform. A number of platforms are also  fighting it out to bring image recognition into the platform (nice article by my  buddy Dan Price here).
It was Omri Benayoun's comment, General Partner at Partech Ventures  who led the recent round of funding for he Brandwatch investment, which really got me thinking…
'Social data is driving the future of every business function from marketing and sales to customer service."
I was lucky enough to be at a Crimson Hexagon customer event recently and much like Brandwatch both platforms are investing in delving deeper placing heavy emphasis on merging data sets and API integration in order to provide true business insight, with a real-time quest.
Giles Palmer, Brandwatch's CEO,  speaking to TechCrunch said: "The direction is more deep tech, bringing in more data and joining shit up at the back-end'.
There you have it… but what does the mean for the future of social data? What can all this deep data merging look like? Here are 3 data rich examples:
Using social data to predict consumer behaviour 
We hear a great deal about predictive analytics and in the ad world about programmatic advertising both of which leverage (data driven) behaviours to optimise results. As the true voice of the customer, social media data harnessed right, overlaid with the right context could certainly be used by organisations to predict behaviours and inform decision making.
Flick through a few case studies on the respective platform sites (Brandwatch has an excellent library of content) and you are bound to find a veritable array of ways social data combined purchase data is be used to predict consumer behaviour. My favourite is the supermarket in the US who analysed social data to uncover disaster buying behaviours in wake of a natural disaster, uncovering unusual behaviours linked to "battening down the hatches" beyond food and water. I'm sorry, I have not made up the story honestly, but can't remember for the life of me where I found it (I am pretty sure it was Brandwatch!).
In the financial services sector Thomson Reuters flagship platform, and director competitor to Bloomberg Eikon, integrated open web social data this year to aid traders and portfolio managers in making trading decisions on behalf of their clients. There are plenty of of use cases in customer service and communications space, using social data to spot early signs of customer backlash or even full blown crisis.
Using social data to provide consumers better products and services
As the largest real time focus group social media provides invaluable insight into how their customers respond to their product and services.
A simple use case we found when working with contact centres is the identification of FAQs, which can be fed back into the business to devise better communication strategies around getting this information into the hands and brains of its customers.
One of our clients, a global manufacturing business, uncovered a rare use case for one of their rubber based products amongst French natives. This information opened up a whole new route to market for the business and no doubt made it easier for our French counterparts.
Who remembers when one of the Supermarkets renamed Tiger Bread, giraffe bread? Think about that but with greater impact and benefit to the customer: our feedback fully integrated into the product life cycle!
Using social data to segment audience and deliver personalised messaging 
This is something we do literally, every day, with our clients. Done right, it is mightily effective!
In the first instance, using social data to better understand the conversation around a theme, topic, product or service. Looking at trend data to highlight key moments which may be relevant to that conversation…
Secondly, using social data to hone in on the target audience that you are delivering that message to, and I don't top level interest! That data can be plugged into paid advertising in order to deliver relevant messaging to a relevant audience.
I've made that sound far too simplistic but the point is this – social data is rich beyond believe and getting to the depths of messaging nuances and audience segmentation is there for grasping – more so that any other medium! Watch as marketeers start to use this data to make us all feel like we are part of Minority Report!
But if there are loads of examples already then this is hardly the future of, right? 
Wrong. Sure there are use cases. Brandwatch with its 1200 strong customer base I am sure has more than most. But the future is not in individual use cases. Just like in real time marketing, it is not about loads of Oreo Super Bowl moments scattered as examples around the internet….
It's about integrating social data at scale. Embedding it truly in to the heart of the business in order to drive change. It's about that data living a breathing in the hands of analysts and senior executives, not in a static PowerPoint presentation created by the agency or junior executive.
Context is everything and with the hefty investment in Brandwatch and others soon to announce, these truly intelligent platforms will be better placed to merge social data with other data sets and empower businesses to make powerful decisions at speed. Investment speeds up the process so bring on even more rapid change!
On a change note, do take a look at my recent article on The Drum – 5 reasons why social media should be at the heart of digital transformation
Social data #geekout, useful links & sources:
Datasift ends its partnership with Twitter – https://blog.datasift.com/2015/04/11/twitter-ends-its-partnership-with-datasift-firehose-access-expires-on-august-13-2015/ 
Brandwatch's series C investment – https://techcrunch.com/2015/10/29/social-intelligence-startup-brandwatch-raises-33m-series-c-to-grow-in-us/