By if-admin | June 25, 2015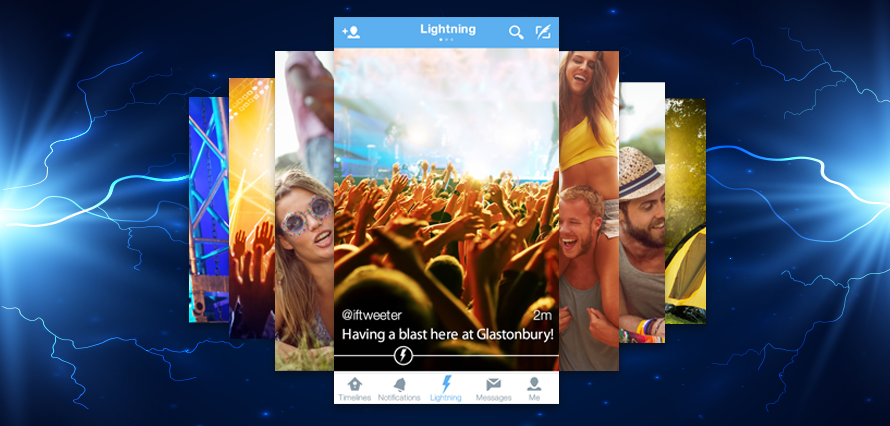 Recently there has been a lot of talk about Twitter's supposedly secret upcoming feature, Project Lightning, and it's easy to see why.
What we do know is that it will curate and display events-based content in rich feeds which will be visible whether the user is logged into Twitter or not. The feature will be available on both the desktop version and the apps, while the feeds will be embedded into other websites and apps.
Essentially, users will be able to swipe through a feed of full-screen photos and instant-play videos (including Vines and Periscopes) in a chronologically ordered feed which will be curated by a team of content editors.
Let's look at how that might work: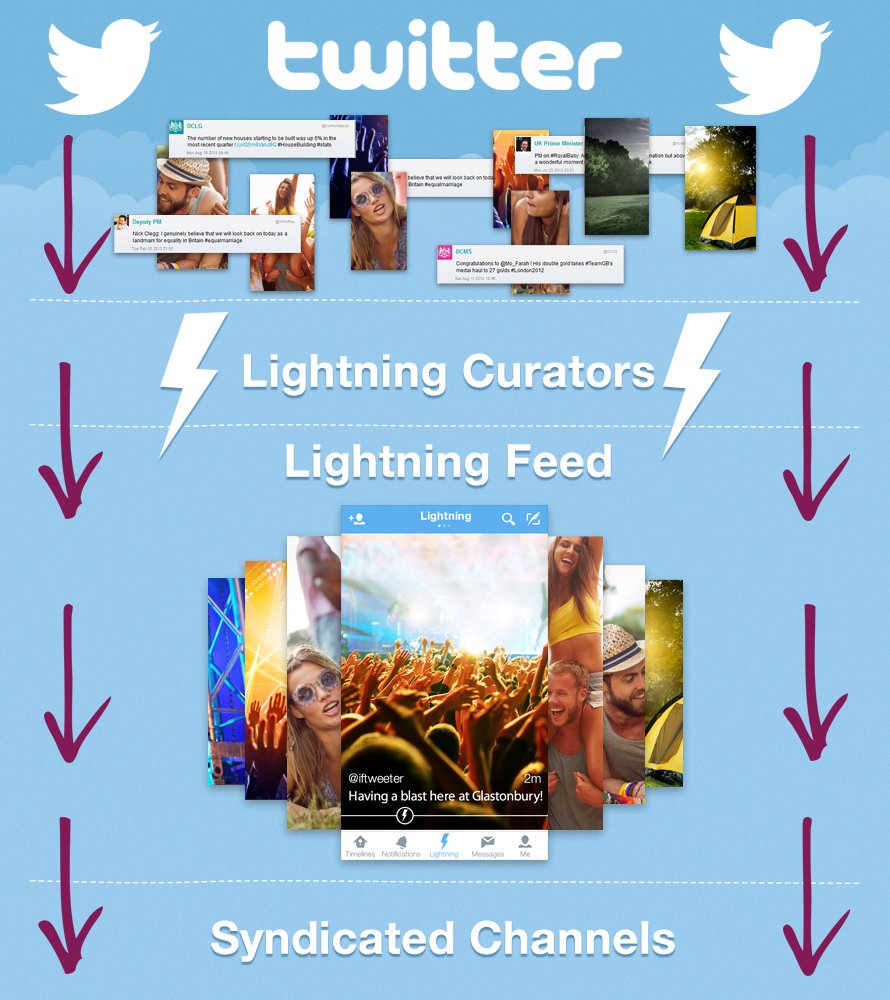 Artists impression
Full screen images and videos with a timeline tracking across the bottom shows you where you are in an event as it progresses.
Imagine Snapchat's Stories feature, but on Twitter. Suddenly users no longer have to trawl for content in a feed or a hashtag but can see all the relevant content from an event in one place.
The ability to display this content to people whether they are logged in or not, and embed that feed on other websites or apps means that Twitter can engage with a much larger audience and gain some new users eyes on real-time content.
This could potentially be a game changer for live events, adding yet more real, measurable value to live event social.
Project Lightning is being headed up by Kevin Weil, SVP of Product at Twitter, who has said "It's a brand new way to look at tweets, this is a bold change, not evolutionary. It's around anything that's interesting. It could be current events, it could be breaking news, it could be awards shows or sports. But also cultural events and moments — things around your location and where you are. There's amazing content, for example, posted to Throwback Thursday every single Thursday. But it's hard to discover it; you have to work as a user to go and find the best stuff, but [we] can do it easily and can package it richly."
We can expect Project Lighting at some point this year. Stay tuned for more information.