January 7, 2021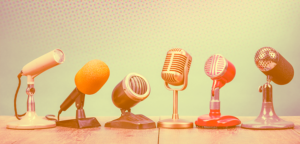 Going into 2021, companies might be looking at rejigging how they approach their audience on social media. It's a tumultuous time, with many looking to their favourite businesses for signs they are adapting and changing their way of working to meet the needs of both their customers and their employees. A few tweaks here and there may take a company from tone deaf to having their finger on the pulse – and right now, we all need all the support we can get.
Twitter has seemingly recognised this as well, putting out a few tips and even worksheets to help facilitate the process of establishing your brand voice via Tweets. Let's take a look and see where we differ in our approach, if at all:
The fundamentals of brand voice
Twitter starts with what they call the 'three C's' of establishing your brand voice:
Concise
Clear
Conversational
These three are all important, but honestly, the last one is the hardest to get down, especially in B2B environments. No one wants to feel like they are talking to a corporate robot, or worse yet, an algorithm that just takes recent headlines and spits outs the title with a hastily added comment like, 'Can you believe x…' or 'We all knew, but now it's confirmed that…'.
The platform is meant to be short and concise – the word count is specifically designed for snappy, attention-grabbing copy. In that space, you want to be clear, you want your first-thought to be right there at the forefront, followed by whatever else you need to get someone to click, interact or share. Send enough Tweets and that becomes second nature – it's the conversational tone that takes the most practice. Re-read your posts. Does it flow like it was spoken to you, by a friend or a co-worker, or does it read like someone didn't have time to write a proper post? You might find that the issue is not only with the way the Tweet is presented, but the content being promoted. It's hard to be conversational about the most corporate infographic ever known to man. It all feeds into each other, and most importantly, it all takes time to get right.
On to the next bit.
Your Tweets' Guardrails
Next, Twitter looks at establishing the parameters of what your brand will Tweet about. What words or phrases should the Tweets include? What type of media is approved? Are there any emojis you can throw in?
We follow this process with messaging workshops, where we sit down with the client and get a feel for their tone of voice. Are they playful or serious? Do they want to be respected, or liked? Not only does it help us, it often forces the client to find clear, concise ways of explaining who they are and what they do – which translates beautifully into the three C's described above when it comes to writing Tweets. The whole process is beneficial for everyone, as it removes confusion and frustration over the wrong tone of voice on Twitter, and it provides clarity on the identity of the company, which leads nicely into…
Creating a persona
This one's actually fun. If your company was a person, what would its favourite restaurant be? What would be the background image on their laptop? Finding that conversational tone is so much easier when you can put yourself in the shoes of an actual person, which is what creating a persona does – it humanises the company before you have to through your copy. It's a great exercise, and Twitter has a fun worksheet for it, here.
Practice makes perfect
Finally, practice. We absolutely agree with Twitter here. Practice, practice, practice. Look back on your first personal Tweet. It's probably bad, insincere and, likely, insecure. "Don't know what I'm doing, but hello world!" you shouted, into nothing, no audience, no friends linked up, nada. But now you're much better at it, and are able to write snappy copy that gets your friends excited. The same work ethic will need to apply to your brand voice. It takes time to create, it takes time to be cemented, and it takes to become believable. Through it all, consistency, patience and effort are key. Plus, of course, the three C's.