January 15, 2019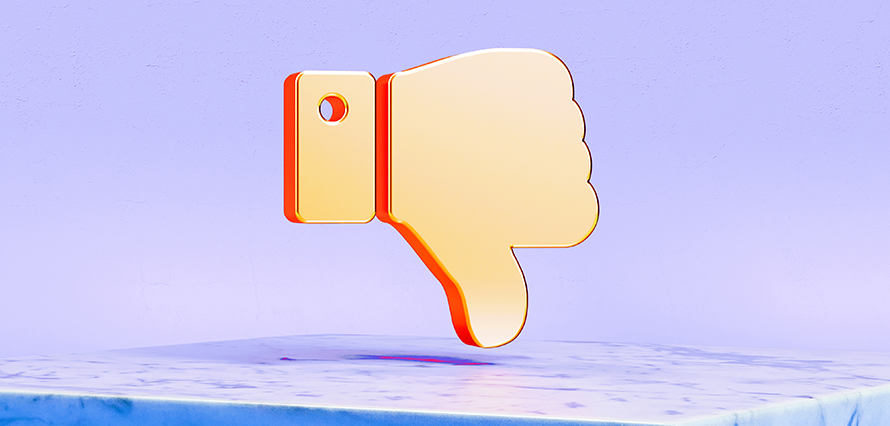 It's always a struggle to keep everybody happy – especially on social. For businesses, there are many risks. Some risks, however, are worth taking. Here are 8 rules to follow to avoid any disastrous outcomes!
• Negative comments about consumers/clients. Now this is pretty self-explanatory. If you post negatively about anyone you come into contact with, expect negative responses. It's hard dealing with complaints and sometimes people seem angrier over social because you can't hear their tone, but take this as an opportunity to develop your community management skills and deal with the situation in a professional and polite manner. (Think, turn that frown upside down )
• Irrelevant viral content. As much as we all love a funny video, social media trend or meme, sometimes it's not always relevant to your brand. For example, Kylie Jenner's response to the Egg overtaking her Instagram title isn't something that a tech brand should be retweeting. It's important to know your audience and know what they would find funny, so we're not telling you not to retweet that singing cat, just find a good time for it.
• Political or religious posts. If this is something that you would like to dive into, then please know your facts before you get yourself into deep water! As I mentioned previously, trying to keep everyone happy isn't easy so be prepared for some potential backlash and always keep point number 1 in mind.
• Content that isn't proofread or edited. Although social media is sometimes seen as an informal platform, it's important that your posts are easy to read and grammatically correct. All businesses have a different tone-of-voice depending on their audience, but as long as their posts make sense, they're good to go.
• Too much overtly promotional content. Businesses began using social media to increase brand awareness and engage with their audience, with a hint of promotional activity on the side. But, too much of that activity and your followers will no longer be interested. You need to keep them engaged and entice them to your business through content they relate to.
• Content inconsistent with branding. Much like irrelevant viral content, it's important to know your audience and your tone-of-voice. If the image or copy doesn't match up with your previous posts, think to yourself 'is this really relevant?' 'is this what my followers want to see?'
• Misleading posts. Now, this is a pet hate of mine. No one likes to be misled into clicking on a headline which is irrelevant to the post, and it doesn't definitely doesn't benefit brands. Yes, you may have more traffic to your site and gain a high amount of link clicks, but did anyone actually gain anything from it? Probably not.
• Unattributed content. Finding content that's relevant to your channel and fills in the blanks when you've run out of ideas is great. But, always credit that source. We're all friends at the end of the day and your life won't be any easier with enemies on social.
Hopefully this will help you when putting together your social strategy for 2019.