By if-admin | March 1, 2017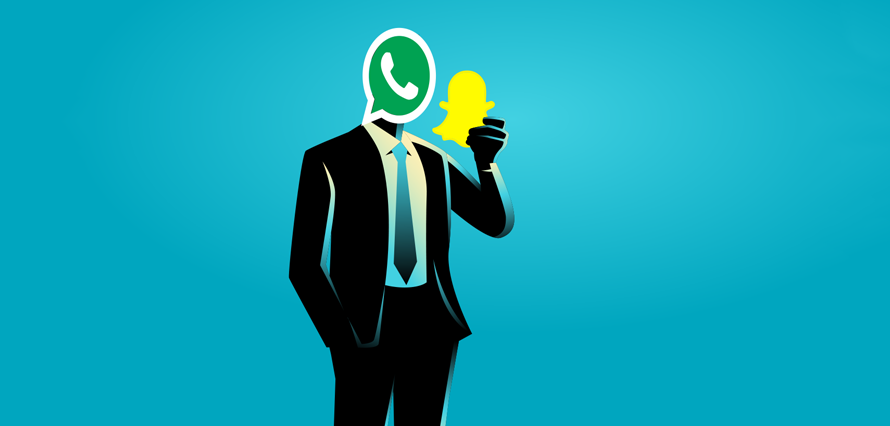 Had you even remembered WhatsApp had a 'status' feature? It's that original line that states 'Hi there, I'm using WhatsApp' underneath your profile that probably hasn't been changed, or in my case, noticed, since you downloaded WhatsApp when it was released in 2009.
Talking of originality, WhatsApp have now changed their status feature to something that looks all too familiar. As if we needed another app with a story function, we can now share video messages with text, stickers or scribbles that disappear after twenty-four hours. Your WhatsApp status is available for all your contacts to see, in all its glory. Once your status is live, your contacts can reply to let you know what they thought of your lunch, or your 'Friday feeling' selfie. As with Snapchat, you can set it so that only specific contacts are able to see your story. You can also check out your friend's recent updates and see who's viewed yours.
So it seems, to celebrate their eighth birthday, WhatsApp has jumped on the story bandwagon. My only qualm would be that WhatsApp used to be simple and this simplicity worked! It had two functions, purely instant messaging, or the ability to call your contacts using Wi-Fi. Could this be an unnecessary over-complication of an app that used to be simple and trusted? The new layout has caused some confusion, as the introduction of the status tab means the calls, chats & contacts tabs at the bottom have moved around after being the same for a while.
However, the story function has undoubtedly become a paramount format of social media expression, so it's no surprise that WhatsApp wants in. Brands that have leveraged the story function on Instagram and Snapchat have had significant results, but as WhatsApp is primarily a platform where communications are on a more personal level, as opposed to business marketing, will the stories have the same level of success? Or, are stories just replacing the 'status update' as we move further into the world of storytelling on social. I'm not sure the last time I saw someone update their Facebook status to tell us what was on their mind.  It's much more likely that whatever they wanted to share was broadcasted on their Snapchat or Instagram story. Or WhatsApp!