January 7, 2015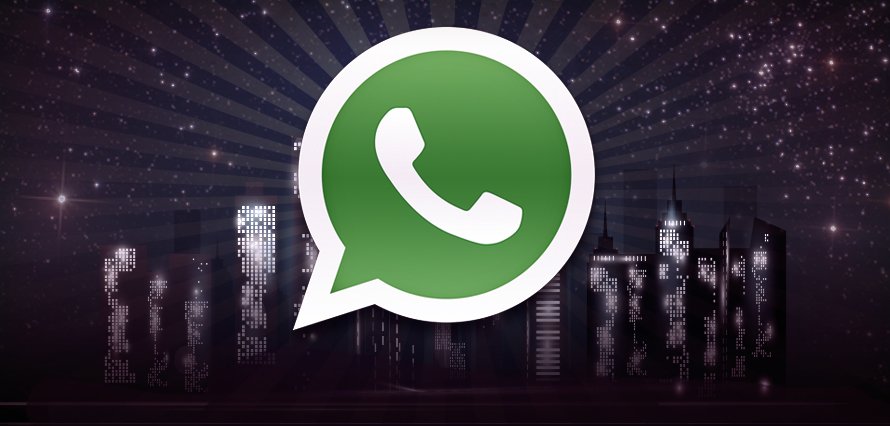 The world's most popular mobile messaging service, WhatsApp which launched back in 2009 and has now reached over 700 million active monthly users across the globe. WhatsApp's co-founder Jan Koum made the announcement on his Facebook page.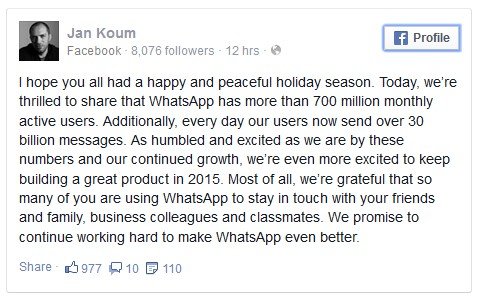 The company was acquired by Facebook for $19 billion in February 2014. Mark Zuckerberg, the founder of Facebook, described WhatsApp as an "incredibly valuable" service that was well on its way to connecting 1 billion people around the world.
The cross-platform smartphone app service hit 500 million users back in April 2014 and then surpassed 600 million in late August 2014. Many have now predicted the app will top Facebook's 1 billion faster than they did back in October 2012.

With the vast growth of engagement in social/messaging apps, WhatsApp is now one of the world's largest social networks making it bigger than Twitter's 284 million and the photo-sharing service Instagram which has 300 million users. Facebook still remains the leader with 1.3 billion users signing in each month.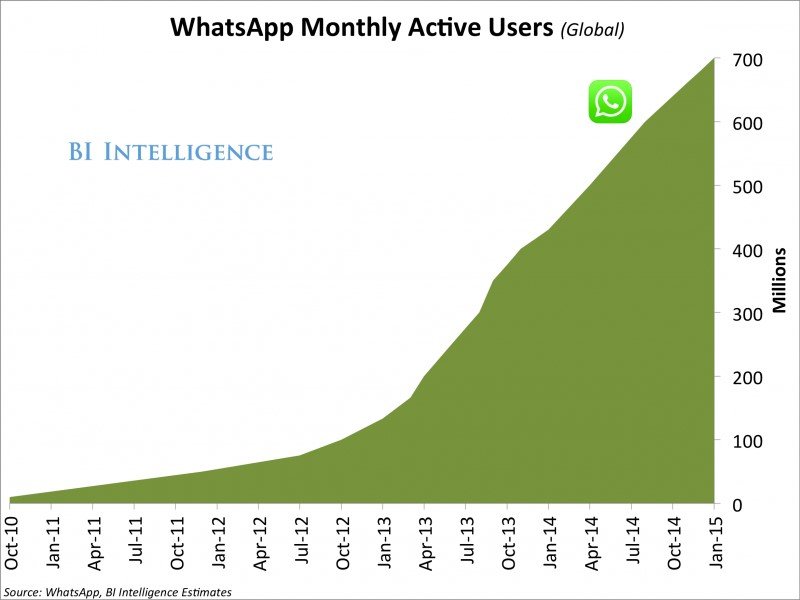 Source: WhatsApp Growth by BI Intelligence
Kuom has promised to improve the app with it set to add voice calls for the first time in a bid to take on Skype and other messaging apps.
As the popularity of the social/messaging app grows, what could be next for WhatsApp? Last year Facebook revealed WhatsApp lost around $230 million in the first half of the year. Could this mean users pay more for the app after the first initial year or could we see pushed sponsored ads?
Would love to know your thoughts on WhatsApp? Comment or tweet me @coleenmyers