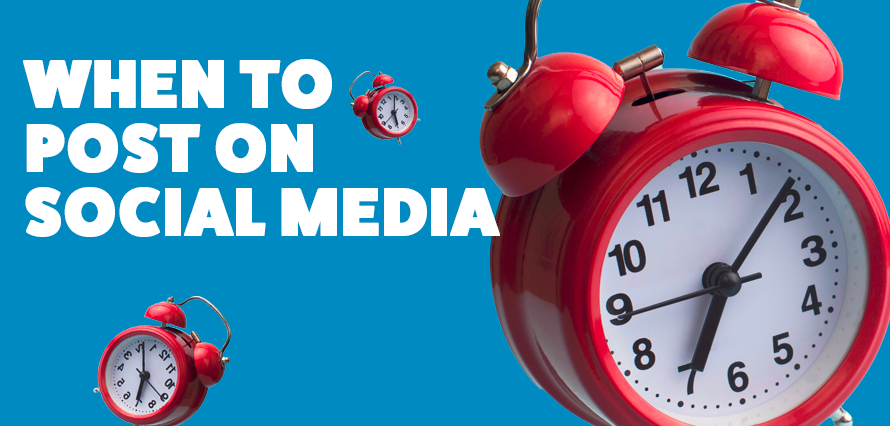 Throughout 2020 and into 2021, social media has become more important than ever to stay in touch with people, find new trends and hobbies and keep up to date on current events. Brands had to thrive while undergoing rapid, unexpected digital transformation, and social marketers had to combat burnout as the volume of social interactions and the demands on messaging increased. In this time, it is more important than ever to have a strong strategy, and part of that is knowing when (and how) to put a post out on social to ensure maximum reach.
First and foremost: make each post the best it can possibly be. Marketers spend hours, days, weeks, even months researching, brainstorming, creating, editing, and polishing a new post (or campaign). With all that time invested, it would be awful to stumble at the final hurdle and unveil the post at a suboptimal time to the world.
Here are some figures that many believe are good and which are somewhat proven by the crunching of numbers and by records showing the times most people are on social media:
The best time to post on social media overall is 10:00 AM on Tuesdays, Wednesdays, and Thursdays.
The best time to post on Facebook is 8:00 AM to 12:00 PM on Tuesdays and Thursdays.
The best time to post on Instagram is 11:00 AM on Wednesdays.
The best time to post on Twitter is 8:00 AM on Mondays and Thursdays.
The best time to post on LinkedIn is 9:00 AM on Tuesdays and Wednesdays.
Then there is the number of times each day for each social media channel:
Facebook: 1
LinkedIn: 1
Twitter: 15 tweets
Instagram:1 or 2
Pinterest: 11 pins
The slowest time in any media is from 8 p.m. to 8 a.m. and though it may seem wise to catch those few people, it isn't. If you are going to the trouble to do a post, do it right.
Time is precious and scheduling all these posts could take long. That's why it's a good idea to locate an app that allows you to book blocks of time in advance all at once and be done with it.
One final disclaimer: none of these times and tips matter if the audience you are trying to reach is an outlier. Understanding your audience is key to ensuring your post has maximum impact on the people you are trying to get your message to. If they, for whatever reason, are primarily active at 2:00 AM on a Sunday, then that is when you need to schedule your post to go out.
There is so much to keep in mind, but it is important to stay focused on what is happening on social media. To avoid mistakes altogether, work with an experienced partner – like us! Get in touch today!