March 4, 2016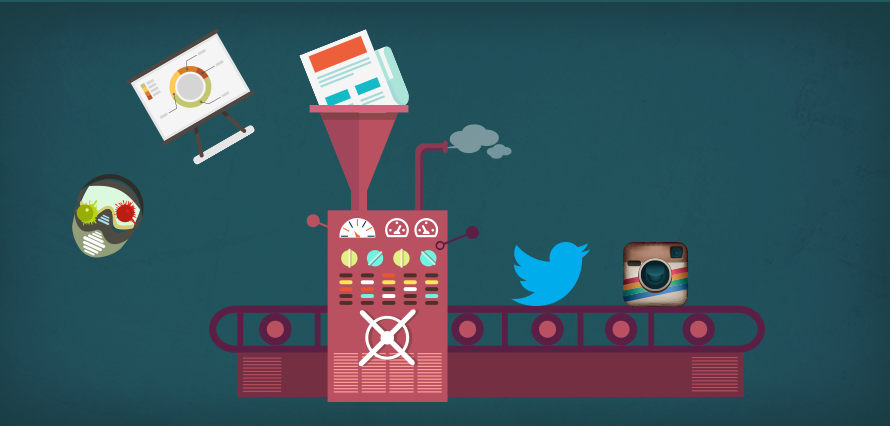 How should we humanise our social presence? How should we show the people behind our brand? How should we display the softer side of our company? These are common questions from organisations who (quite rightly) invest much of their social media resource into gaining hard, tangible results.
After the campaigns and lead generation activity has been planned, there can be a recognition that showing the social side of the company will add personality, credibility and most importantly build trust.
For most brands, there is an awful lot of people and activity that would be perfect to share on social. The culture is in place, the opportunity is there, it's a case of sourcing the content and distributing it correctly.
Here are some suggestions that can be used (which also don't come at a high cost):
Company Newsletter
Newsletters can be full of stories and features that can then be shattered into pieces of social content, relevant for different channels. Whether it's printed, emailed or hosted on an intranet, the stories that are often found interesting to an internal audience may also be interesting to an external audience, so bear this in mind when scanning through the latest editions.
Social Activities
Whether it's a staff party, charity event or company away day, there aren't many occasions more social than a good get together of staff. Ensure someone has a camera at hand to capture those special moments, before selecting which you would like to share online as a representation of your workforce.
User Generated Content
Your staff may already be sharing images and videos that perfectly show the people behind your brand. Check your company hashtags, accounts, pages and places – you may discover the most authentic content possible. Of course, make sure to ask for permission before sharing their media.
External Presentations
If a member of your company speaks at conferences, this is a great opportunity for your social fans to also hear from this employee. It could be live-streamed, or simply uploaded afterwards as a video or podcast, but the speech delivered offline may be highly suitable to your online audience. Hearing from an expert or leader can be greatly appreciated by followers who aren't able to make the event.
Industry Events
At many industry events, there are groups of staff who have been chosen to represent their company because they are super friendly and extremely helpful. Why not share these people, along with their positive traits, on social media? With the correct guidance and processes in place, the positivity on the stand can also be felt by those sitting at home browsing their news feed.
Many of the above activities are already occurring within organisations, and can definitely be used to show the people behind a brand. Putting the processes in place in order to gain this content, before sharing it swiftly in the correct tone and format on social, just takes a little thought and planning.
Customers and prospects will certainly appreciate it, and their trust in your brand be may greater by the time they next see one of your campaigns.