By if-admin | February 23, 2015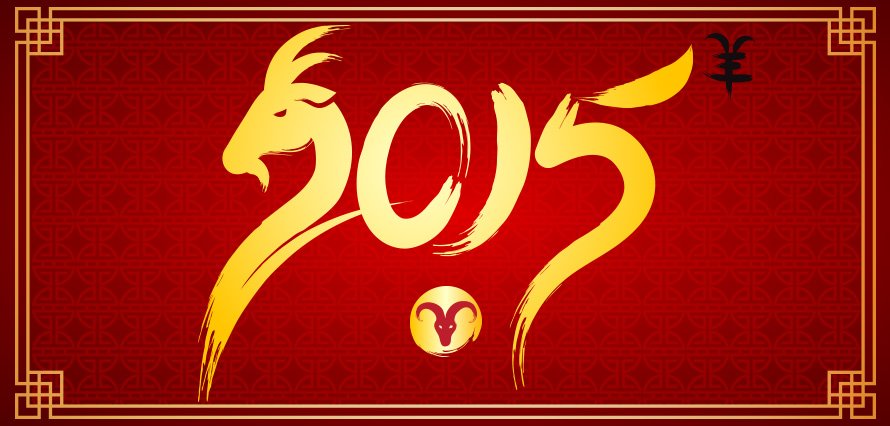 Fireworks illuminated the skies across Asia as millions celebrated the Year of the Sheep on Thursday. Wednesday night, Lunar New Year's eve, was marked by loud booms as people set off firecrackers across china and families came together to enjoy the festivities. In China over 600 million people use online services and more than 80% of them via mobile devices. One of the most popular platforms is WeChat with 468 million monthly active users and 5.8 million public accounts.
With large scale events and festivals, there is always significant media coverage that brands are keen to tap into. As more and more brands involve themselves in cultural and religious celebrations, events such as this offer an opportunity for brands to engage with specific demographics – in this case with their Chinese consumer audience- a segment which is exploding across a number of sectors including banking, airlines, fashion and more.
[dt_call_to_action style="1″ background="plain" content_size="normal" text_align="left" animation="none" line="true"]
With Chinese New Year taking social by storm last week – How did brands make the most of the trend? https://po.st/CNY15 #CNY
[/dt_call_to_action]
We have previously spoken about newsjacking, also known as trend-jacking which is when brands and companies align content with popular stories and social trends to engage with wider audiences. This falls firmly between the two categories and is something that brands can capitalise on more easily with campaigns due to the planned nature of upcoming events
So how did major brands utilise social to make the most of Chinese new year? We have included some of our favourite examples below.
Brands that did it well
Adidas ran in one month early with trainers for shoppers looking to buy gifts. As customers start shopping weeks in advance for gifts. Brands need to start engaging with the audience earlier in order to profit:
Embodying the myth & majesty of the Chinese Zodiac Calendar, the #adidasOriginals Chinese New Year pack drops Jan 15. pic.twitter.com/K6RqkR9bWn

— adidas Originals (@adidasoriginals) January 8, 2015
Tech giant HTC gave it on a plate:
Essentials for a great celebration. Happy Year of the Sheep! #ChineseNewYear pic.twitter.com/oK1QlenMfH

— HTC (@htc) February 18, 2015
Brown, red and purple are the colours of the Goat, which made the red that is so synonymous with Chinese New Year even more special this year and Pantone were quick to share that it was their favourite colour too:
Celebrate #ChineseNewYear with @Saks favorite Pantone Chinese Red-inspired styles! http://t.co/pRMY3EwW29 pic.twitter.com/C5ZhrkjIw5

— PANTONE (@pantone) February 18, 2015
The best gift – a lucky well stuffed Red Envelope from British Airways:
Happy #ChineseNewYear! Wherever you're celebrating, best wishes from us all at British Airways! pic.twitter.com/tH3GAJy6W7

— British Airways (@British_Airways) February 19, 2015
Apple gave newly-launched twitter video a whirl with their App Store tweet:
Happy #ChineseNewYear!http://t.co/AnPQSoOdlChttps://t.co/xv7wJd7SaN

— App Store (@AppStore) February 19, 2015
Selected Mulberry stores in the US were also offering a limited-edition ram card, which can also be printed from Mulberry's Web site. Consumers were prompted to take photos of the #InstaRam and share it on social media for the chance to win a contest: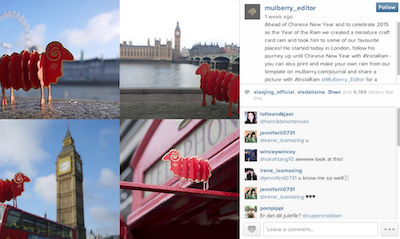 While twitter is banned in China, brands still gained traction on the platform due to the global nature of the festivities with the most popular countries for volume of conversation being the US, Indonesia and the UK.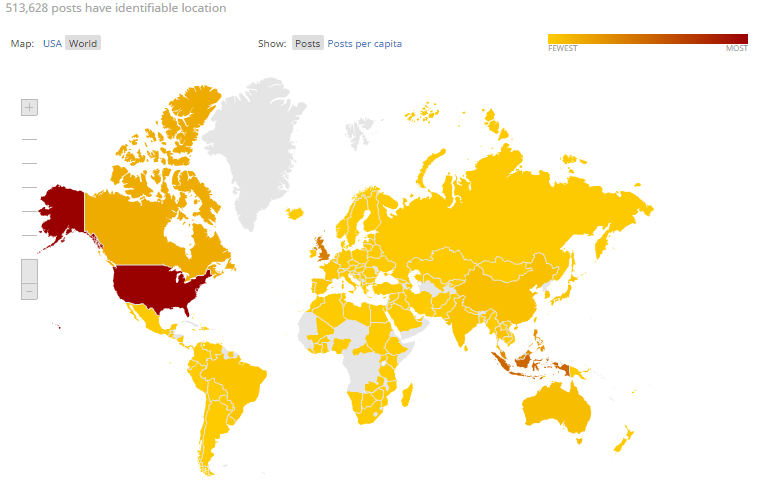 Source: Crimson Hexagon 16th – 20th Feb
As the above shows, there will always be a demographic that resonates with festive content, so with Mothers Day coming up on the 1st of March, St Patricks day, April Fools day, Diwali, Fashion Week, and a host of other events, is your company geared up to make the most of the festivities?