By if-admin | June 14, 2016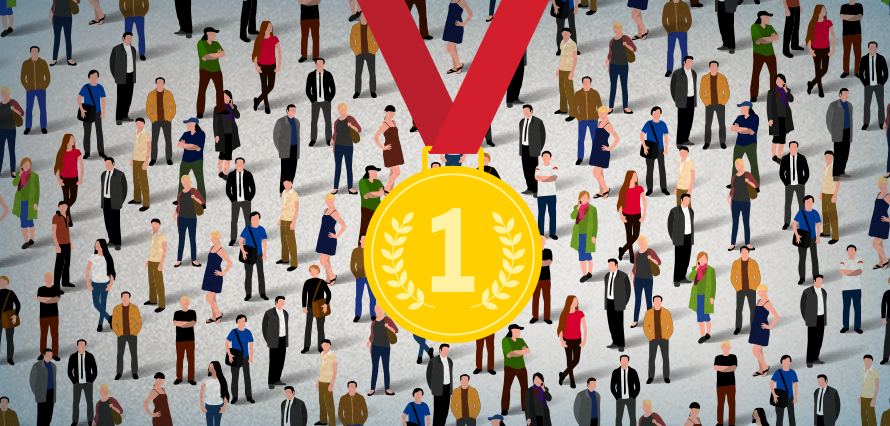 Irrespective of your audience focus – consumers or businesses, the need to adopt audience-first marketing exists. Channels are increasingly cluttered with conversations and similar content, so the need to standout is greater than ever.
Without disclosing specific intellectual property, I've recently been looking at an industry who sees 55 million conversations across the open web annually. Yet, when we look at the content, it is so similar it could all be from the same company – rather than millions of different data sources. Copy and images appear the same. There is no standout content. There's no thumb-stopping content as we call it at IF.
Standout content is much more than standalone beautiful creative and thought-provoking copy, it needs to be RELEVANT to its audience and serve a purpose for them.
All too often, brands wrongly focus on product or service, rather than benefit and solution. Largely, this stems from the fact the sales and marketing teams are targeted on contributing to revenue and understandably, they fall into the trap of content that pushes the 'buy now' message. The reality being audience-first content will drive significantly more revenue. As an agency who tracks through to conclusion (yes, we really can track traffic from the social post, through to conversation), we have extensive data to evidence this claim (and our clients would tell you the same as well).
The journey to audience-first content starts with first understanding the benefits and solutions your product or service delivers. At the risk of sounding over melodramatic, 'what are the sleepless nights your brands offering removes'. Understand how you alleviate 'headaches or problems' and you're starting to understand what your proposition means to your audience.
The next step is to align your content creation teams (whether they sit internally or agency side) and push them to create unique content that hones in on those 'solutions'. In social, we know flat visuals accompanying punchy copy performs around three or four times better than standalone copy. This multiplier increases significantly when you move from flat visual to motion-based content (GIF, cinemograph or video – just make sure you understand the channel best practices for deploying the right length videos).
Next, you need to understand the importance of using Paid on social to reach your audiences. As we've said many times, algorithms are working against you achieving success from social without it. In some cases, only 1% of your community will see an 'organic post'. Smart Paid modelling is critical to reach your customers – fortunately, we're experts in this field. We won Best Use of Social Advertising at last years' The Drum Social Buzz Awards and recently, Twitter told use we've run the most successful video ad campaign they've seen on the Platform – high praise indeed, but with a Cost Per View of 0.001 you can understand why they've said it.
The beautiful creative grabs audience attention within noisy conversations. The audience-first and RELEVANT message is what standouts, driving curiosity and the desire for prospects to discover more about your brand.