April 13, 2023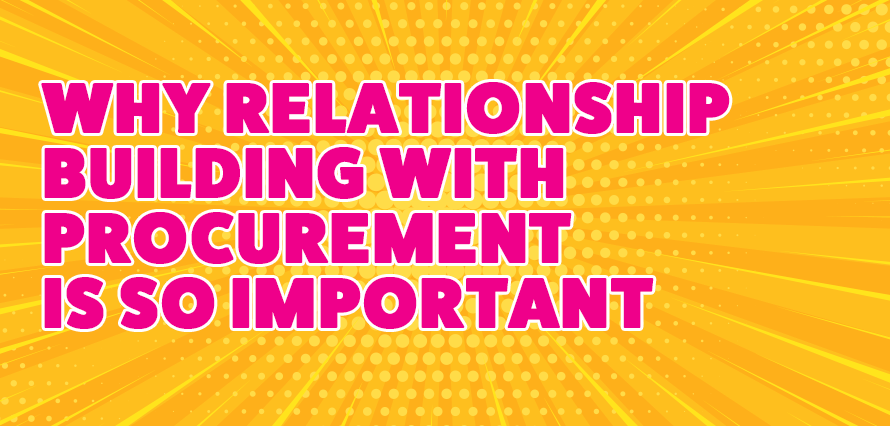 Are you looking for some negotiation insights from the industry's finest? Look no further than The Drum's Marketing Negotiations podcast. And guess what! The episode "Why relationship-building with procurement is so important" features none other than our very own CEO, Katy Howell. So, let's see what's this all about, shall we?
Relationship-building with procurement is crucial for successful negotiations
In this podcast, Katy shares her approach to working with procurement, emphasising the importance of treating them as humans rather than the enemy, a process or an obstacle to overcome. So treat them for what they are: human beings with feelings. If you want to truly understand the procurement process, it's also important to get to know them as people, as this can help you build an effective and long-term relationship with them.
I like people, and I like procurement people. And weirdly, you don't have to look at them as the enemy.

Katy Howell
Put your cards on the table
Transparency and honesty are crucial in negotiation! Sometimes, the best outcome for both parties involves putting all the cards on the table and finding a solution that works for everyone.
Sometimes just going "blah!" and being really honest, can have a really massive impact.

Katy Howell
Experience counts, but it's not everything
Some people question whether or not other agency leaders, particularly those early in their careers, may struggle with anxiety or fear during negotiations. Experience and self-confidence can make a big difference, but it's also important to plan and understand the other party's perspective. Don't just jump on a call! Do your research, understand who are you talking to, and try to figure out the way they like to negotiate. And, of course, plan in advance!
I will look at the business, I will look at the business finances, I will look at how they engage with other agencies, I will look at which other agencies are involved, I will then look at the person, not just on LinkedIn, but actually using Crystal Knows to find out more about them.

Katy Howell
Check your influencers
Negotiating with influencers can be a complex process, but by following a framework and doing your research, you can create a mutually beneficial relationship for both your client and the influencer. So, focus on the value, not just the price. Don't just think about how much you're spending on the influencer, but also consider factors like their audience, their engagement rates, and their ability to create content that aligns with your client's brand. This will help you determine the true ROI of the influencer partnership.
My premise is exactly the same when negotiating with influencers, as with procurement: plan, plan, and plan. Prep, prep, and prep. If you don't do these things, then what happens is you don't know what you're negotiating. So do your research on the influencer.

Katy Howell
Influencers also need nurturing!
Building a long-term relationship is crucial for successful influencer partnerships. They are most successful when they are built on a foundation of trust and mutual respect. Consider offering the influencer something other than just a one-off campaign. This will help ensure that the influencer is invested in your client's brand and is more likely to create content that truly resonates with their audience.
We want to look at what you're doing, we want to guide you, we want a long-term relationship, we'd like to invite you to the HQ, we'd like to get you involved with some of the very senior people.

Katy Howell
The key takeaway from this episode is that negotiation is not just about winning or getting the best deal, but about building relationships and finding mutually beneficial solutions. By treating procurement professionals as humans and working to understand their perspectives, marketers and agency leaders can create lasting partnerships and achieve better outcomes for everyone involved.
So there you have it! These are just a few of the many insights shared in the podcast, so you can go and be a pro in building relationships with procurement. Tune in to The Drum's Marketing Negotiations podcast to hear more from Katy Howell and stay ahead of the game in your negotiation strategy.