October 21, 2021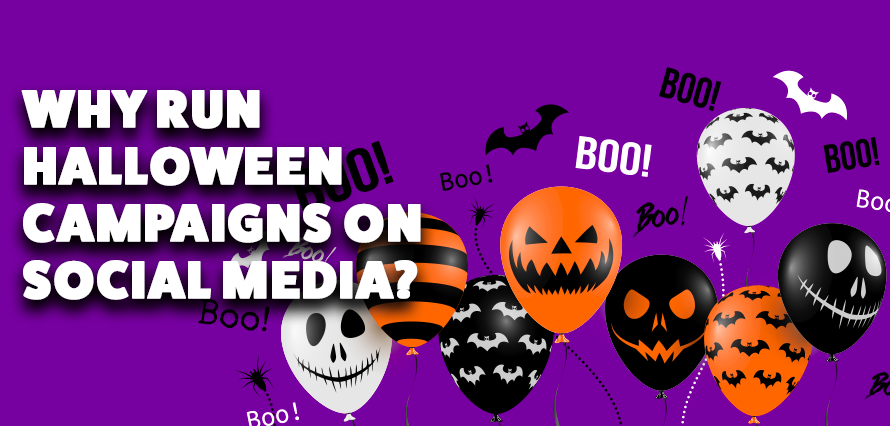 Spooky season is the perfect time to start creating engaging social content that grabs your audience's attention. There are many reasons why you should consider a Halloween campaign as a marketer, but let's stick to the obvious one – it's a significant event that's celebrated worldwide. Although the USA has been one of the first to embrace the commercialisation of this holiday, a number of countries across Europe, APAC and the Americas take part in the celebrations every year. This means your Halloween campaign has the potential to reach a large audience, creating huge benefits for your brand presence on social media.
But how do you ensure success for your Halloween campaign?
Start prepping early to beat the crowd. It's true that marketing agencies and brands need to kickstart their campaign planning months ahead to ensure they'll hit the right audience with the right message. This also helps mitigate against any challenges that might occur. Also, even if your campaign is not quite ready to run, a good marketer would always start teasing what's coming up. This is the best way to capture the attention of your audience before your competitors do.
Make great deals, special offers or give-aways. An evergreen smart approach to increase your brand awareness on social and engage further with the target audience, while getting new followers. Make it clear that those themed offers are limited and convince your customers that they can't resist.
Stand out from the competition and align with trending topics on social. Do some research to find out what's viral and get an idea what your audience's consuming and wanting. This will not only make your brand exceptional, but will also keep your social content present, relevant and relatable.
Get authentic influencers on board.
Social users trust their recommendations. But not only that, they'll be able to provide a new and refreshing angle for your brand, helping to elevate your creativity.
Still not sure where to start? We're here to help – contact us and make your Halloween campaign spook-tacular.