October 31, 2022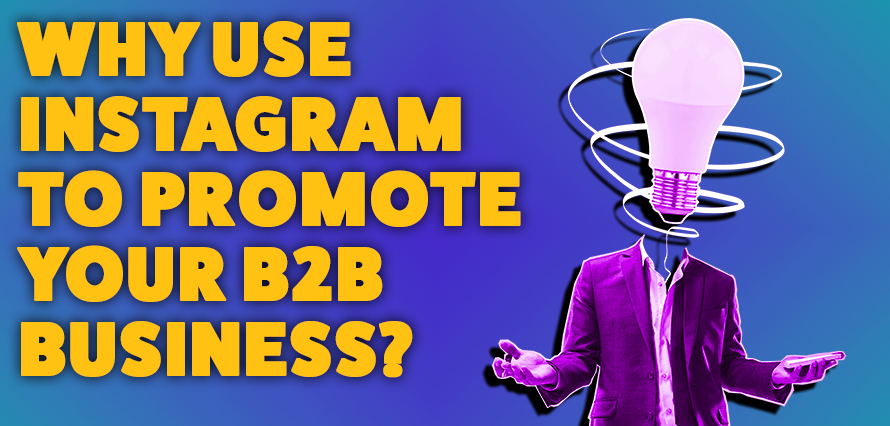 Instagram is the 4th most popular social media network with 1.4 billion active monthly users and more than 2 million enterprises worldwide. It's a great platform for not only B2C, but also B2B marketing as 1 in 2 people have used this platform to discover new brands. This provides businesses with an opportunity to use Instagram to boost their marketing campaigns and engage with customers in their promotions. In today's blog, we discuss why using Instagram for your marketing campaigns can add real benefits to your overall B2B strategy.
Gives access to a large pool of customers
Instagram is widely used to connect with brands as over 50% of consumers follow businesses on Instagram, making it the second-best platform for business followers.
Visual content drives purchases
Video and Image content is highly effective in communicating your company values and proposition and plays a crucial part in the B2B customer journey.
Boosts Awareness
According to Nielsen, Instagram campaigns generate twice as much recall for online ads. Eye-catching content can ensure that your clients remember your company when it matters the most.
Instagram marketing best practice for B2B
Create your Instagram Business account
Setting up a business account offers benefits that personal accounts don't. It allows you to access data insights, add additional contact options, create and run ad campaigns – and set up Instagram shopping.
Use Customer Generated Content
UGC can be effective in communicating what customers appreciate about your brand and help to humanise your brand. Followers usually feel related to UGC and that prevents your brand to look overly sales-focused.
Promote other Channels
Promote your other accounts and channels and explain what the benefits are of following you on multiple platforms. You can also share your blog or site links and encourage your followers.
Instagram can be exceptionally effective in building your brand visibility, improving consideration, and driving sales. Contact Immediate Future today if you want to define your digital marketing strategy and always stay ahead of the curve.