By if-admin | August 11, 2020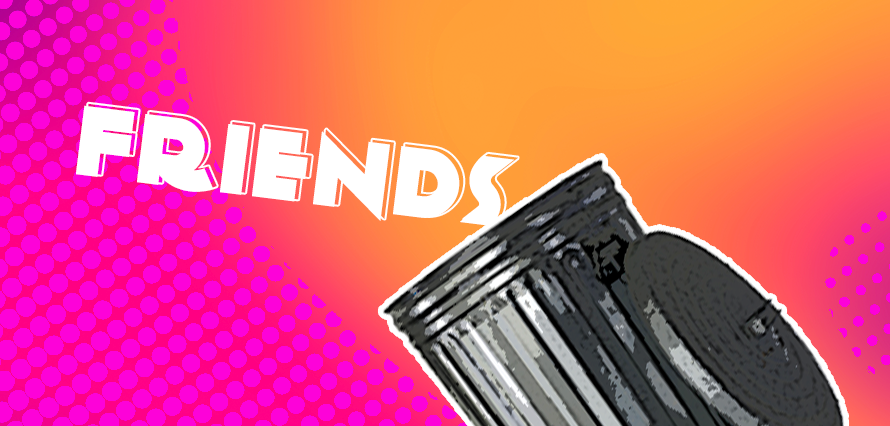 OMG! Have you seen the latest lockdown content from Nike? Wow! Now this is the content we need to entertain us.
https://twitter.com/Nike/status/1288845608694902786?s=20
I know Nike have deep pockets, but you don't need to have big budgets to create attention grabbing content on social. We've been saying since the pandemic started, less is more. Stop posting out any old thing every day. Share less of the mundane and share quality content.
The latest insight from Global Web Index (GWI), looks at Post-COVID perspectives on social media. And the data shows, loud and clear, that it's quality ENTERTAINING content consumers want.
Friends? Not so much
We all know social media usage has increased over the last few months. Even with the meteoric rise of TikTok put to one side, the four major platforms, Facebook, Insta, Twitter and LinkedIn, have all seen hikes in time spent in feed. In June, Salesforce snapshot research revealed 42% were using social more than pre-COVID.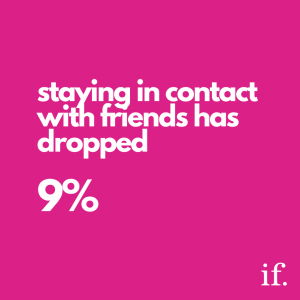 It used to be people went to social to fill up spare time and stay in touch with pals. Now, staying in contact with friends, as a reason to use social media, has dropped 9%. It is the first signs that social has become less about connecting and more about content.
But consumers are also not completely devoid of the need to connect to humans. Instead of friends, it is community that is driving the sharing – with 52% sharing content from local communities.
Shaken and sharing
Of course, COVID-19 has shaken things up. Social media is the bedrock of our lives these days. We use it to keep up to date with the news, express ourselves and to share. In the UK and US, 55% of people are sharing more over the last two months (GWI).
People are not just sharing brand content or news. In fact, the lockdown has seen consumers step-up their own creativity. Frankly, it's been impressive with some incredibly ingenious and out-there posts.
This means we marketers need to invest more time in considering the value of our content. Boring is out. In comes relevant content that does more than communicate a message – it should inspire or inform, or be fun.
Fun feast for the eyes
It has always been known that visual content is a must in social. Now of course, video has moved front and centre (maybe because at home we can have the sound on). Alongside watching standard video clips, newer formats, like IGTV and Facebook Watch, are holding the attentions of today's growing audience.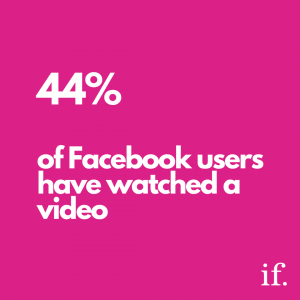 Live content has blossomed too with 28% of global users watching Facebook live and 26% using Instagram live.
Many brands, like Nike, have jumped on opportunities stemming from this uptick in demand for clips and lives. It's been noted by the platforms too. Facebook has accelerated deployment of its planned updates for its live producer streaming platform. Instagram has likewise been quick to expand shopping features on Instagram Live and incorporate ads into IGTV videos.
We now have an expanded set of tools giving us better interaction and even more scope to develop creative content.
Whether video, stills or gifs, it's the story style that is significant. Light and entertaining is in demand: funny content and memes are the most shared categories across TikTok, Instagram and Facebook. But that doesn't mean personal updates, news and information don't also get shared either. The key is whether or not they are considered entertaining. And for that to happen, your content needs to be thought through with your audience at its heart.
Different strokes
In reality, the platforms are all very different. GWI data reveals that Facebook attracts more serious content, like news and personal updates. TikTok has more funny videos and memes, but a lot of personal updates as well; and Instagram seems to be somewhere in the middle.
It seems that the purpose of social has shifted slightly through the pandemic. Connections with friends are less important than community. Fun and light entertainment garners more sharing and the platforms are fulfilling different needs.
All the signs are there. It's fun over mates. You need to invest in your content to cut through the increased conversations and gain traction through engagement and sharing. And that folks, is all about entertainment!