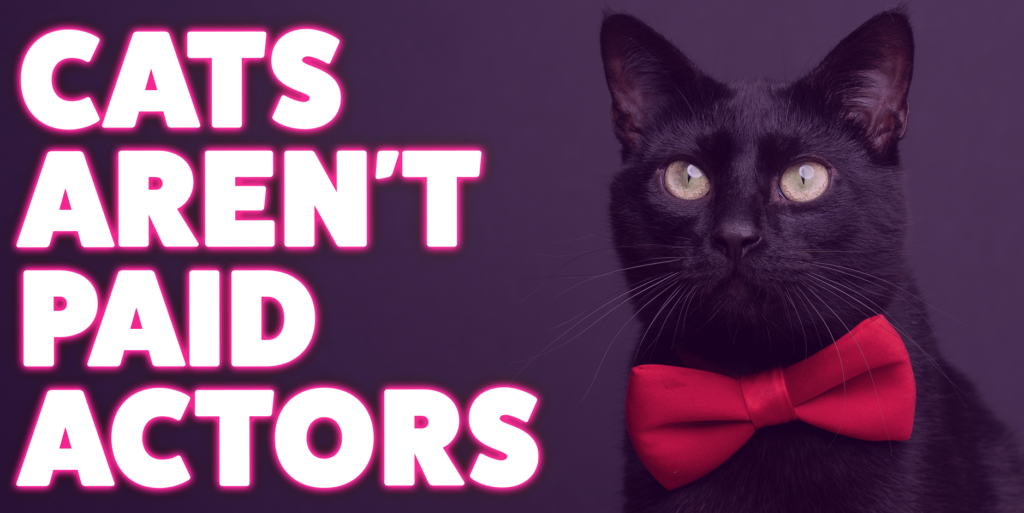 Have you ever tried to get a cat to do what you want it to?
Impossible!
Meet our little black cat, Spud – the perfect animated illustration to demonstrate how cats communicate, behave, and live around humans.

A vital part of the Cats Protection social strategy focused on educating and helping cat owners/lovers to understand their pets better, so they can have a more fulfilling and safe life together. The charity also wanted to push the message that keeping a close eye on your cat's behaviour can teach you a lot about their personality, and help owners recognised signs of boredom, sickness, injury, stress or fear.
But, how can we share this message on social with a limited budget?
Working with a charity like Cats Protection meant we needed to make our budget stretch – making social media the perfect place to hatch a campaign plan. Today, you can create effective social media marketing on a budget and watch your brand soar. Nonetheless, it was important to be smart about content creation and making the most out of organic on preferred social media channels.
While we were able to create high-quality video content efficiently (like we did for Black Cat Day), the budget couldn't support daily/weekly filming costs – so we had to think outside the creative box.
For us to be able to film real-life cat behaviour, we would have needed… well, firstly a cat! Plus a day of filming and studio time to edit and cut everything. But with our animated friend Spud, things were easier!
Combining the physical characteristics specific to black cats, we created a series of graphics and animations that explored several themes surrounding feline friends, and used Spud as our animated black cat hero to showcase it on social media.
'It's All In The Litter'
We used animated illustrations to advise the audience on how to keep your cat's litter clean and the best way to do so.
Cats and loud noises… a big no-no
You may be aware that cats and loud noises aren't compatible. Cats have sensitive hearing, which means that loud noises like fireworks, street sounds and banging can cause them a lot of stress, upset, and unpredictable behaviour.
Bonfire Night in the UK is a prime example of a time when cats can be particularly stressed due to noise. But fear not, Spud is there to save the day by helping educate cat owners on the best way to keep their pet calm.
Here are Spud's top tips for keeping your furry friend safe on November 5th:
Why did it work?
Spud was the perfect solution to a limited budget and the difficulty of sourcing a well-trained cat. The physical behaviours that Cats Protection wanted to highlight were most effective when demonstrated visually, rather than written or described – and using an animation meant we didn't have to rely on an unpredictable (if cute) animal to demonstrate them.
What was next for Spud?
Initially, Spud was not a Cats Protection campaign hero. Spud was just a content idea, but it quickly became a favourite with the audience, and we were excited to see how well his content was performing on social.
When Christmas came around, we realised Spud still had more to offer. During a brainstorm, the idea for Spud to star in a '12 Days of Cat-mas' sing-along came to life.
The Cats Protection audiences loved the fun and lighthearted sing-along, and Spud became the topic of conversation amongst the cat-loving audience, which led to an impressive engagement rate of almost 4%.