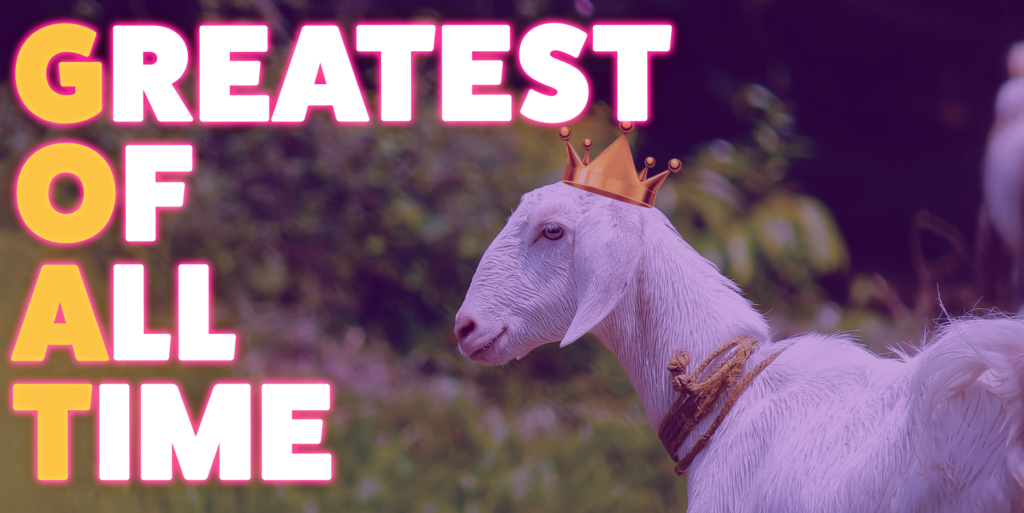 How can you build brand trust and drive awareness at a time when disposable income is stretched, consumer confidence is low, and the food-content market is highly competitive during your target period? That's the question that all FMCG brands want the answer to these days, and social media is the essential tool to help them get there.
So, what makes social media the essential tool for this task? Well, because there are online communities of audiences/consumers already engaging with category influencers and creators that they know and trust!
Let's cut to the cheese
Goat's cheese brand, Chavroux set out to increase its overall share of voice in the goat's cheese category and to increase brand trust with its consumers on social. Within our objectives, we also had to ensure that we were communicating the uniqueness of the products, in addition to being seen as high-quality. But we were faced with a few challenges:
A humble social audience size on owned channels
A limited budget that we needed to squeeze the value out of
Products that sat within the already niche category of goat's cheese
With our objectives and challenges identified, we mapped out our plan and got to work.
Time to goat started
Working with our existing social audience size, we knew we needed to expand our horizons further than Chavroux's native, organic channels if we wanted to see greater awareness and trust in the brand.
For brands, trust and awareness can be amplified on social through collaboration with trusted creators who align with your brand values and the values of your audience. We worked with creators during the previous spring-summer season, on a co-creation basis to increase content output, but for Christmas however, we set our sights on creators with a slightly larger following and established communities. Collaboration with these types of creators presented an opportunity for Chavroux to reach wider audiences, and associate themselves with a respected source for brand discovery.
Due to our limited budget, we needed to be selective with the creators we chose for this task. But this wasn't necessarily a hindrance. In fact, it worked well with our objectives. Why? Because micro-influencers sat comfortably within our budget, and because micro-influencers are understood to be an authentic source of inspiration, influence and reviews within their smaller, but highly engaged communities. Two birds, one stone.
You are the cheesen one
Now it was time to choose our micro-influencers and brief them for the Christmas campaign.
It was important that the influencers met a set of strategic criteria to achieve the most effective and best-value influencer campaign we could:
Strong levels of audience engagement on their channel
Lo-fi, authentic content that resonated with the Chavroux audience, and wouldn't look out of place on owned channels
Creators who aligned with the values of Chavroux
Creators who were already producing relatable and/or inspirational food and lifestyle content
Once we'd chosen five creators, we briefed them to create a variety of inspirational recipes or lifestyle content using Chavroux products in a Christmas-style setting.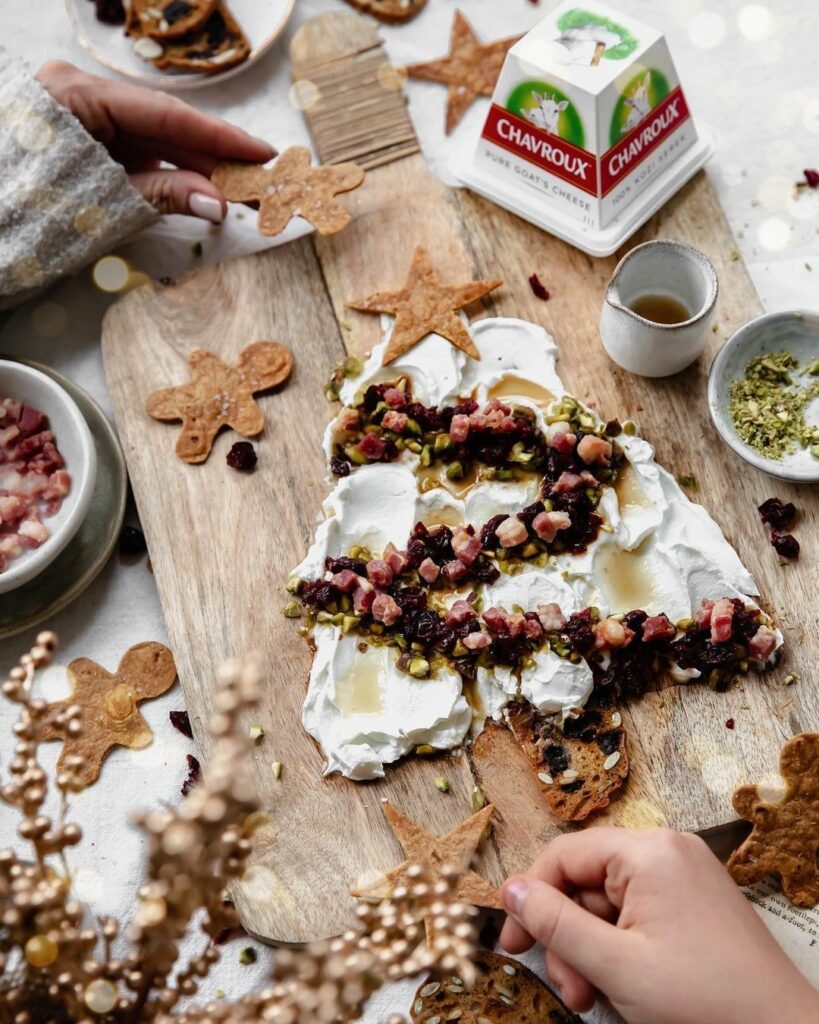 The deliverables received from the creators were simply fantastic. They hit the nail on the head with dynamic content formats showing how to create cheese boards (a hot, trending topic at Christmas), ways to elevate leftovers with Chavroux (who doesn't love Christmas leftovers???), and party table centrepieces. Many of the creators utilised trending sounds on Instagram Reels to amplify the reach potential of their content further, and it really did pay off.
Sounds grate!
The slight change in direction towards a set of more established creators was definitely a good move. The overall campaign drove an impressive engagement rate of 5.10% which was an outstanding 218% increase from the previous spring-summer influencer campaign.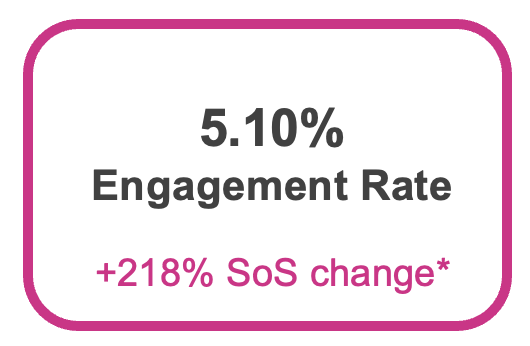 The 5.10% engagement rate was powered by an increase in positive audience engagements cross-channel; +70% on Facebook, and +43% on Instagram (season on season / SoS). But it didn't just stop there. Brand awareness had also benefited greatly from the Christmas influencer campaign, with audience reach recorded at a whopping +176% on Facebook, and +96% on Instagram SoS.
Have another slice!
In addition to platform-specific insights that demonstrated our success with Chavroux; the brand had also undertaken a 'Brand Health' study with Kantar, which had amazing results and further illustrated the positive impact social media had driven for them.
We are very happy with the performance as this campaign has not only lead to increased reach and engagements for Chavroux social media, we've also strengthened our brand image which has been reflected in a Kantar study to show that consumers view Chavroux as a unique and responsible brand (Kantar 2022) which has improved vs previous year.

Sreya Nootigattu, Junior Brand Manager – Savencia, UK (Chavroux)
You better brie-lieve it!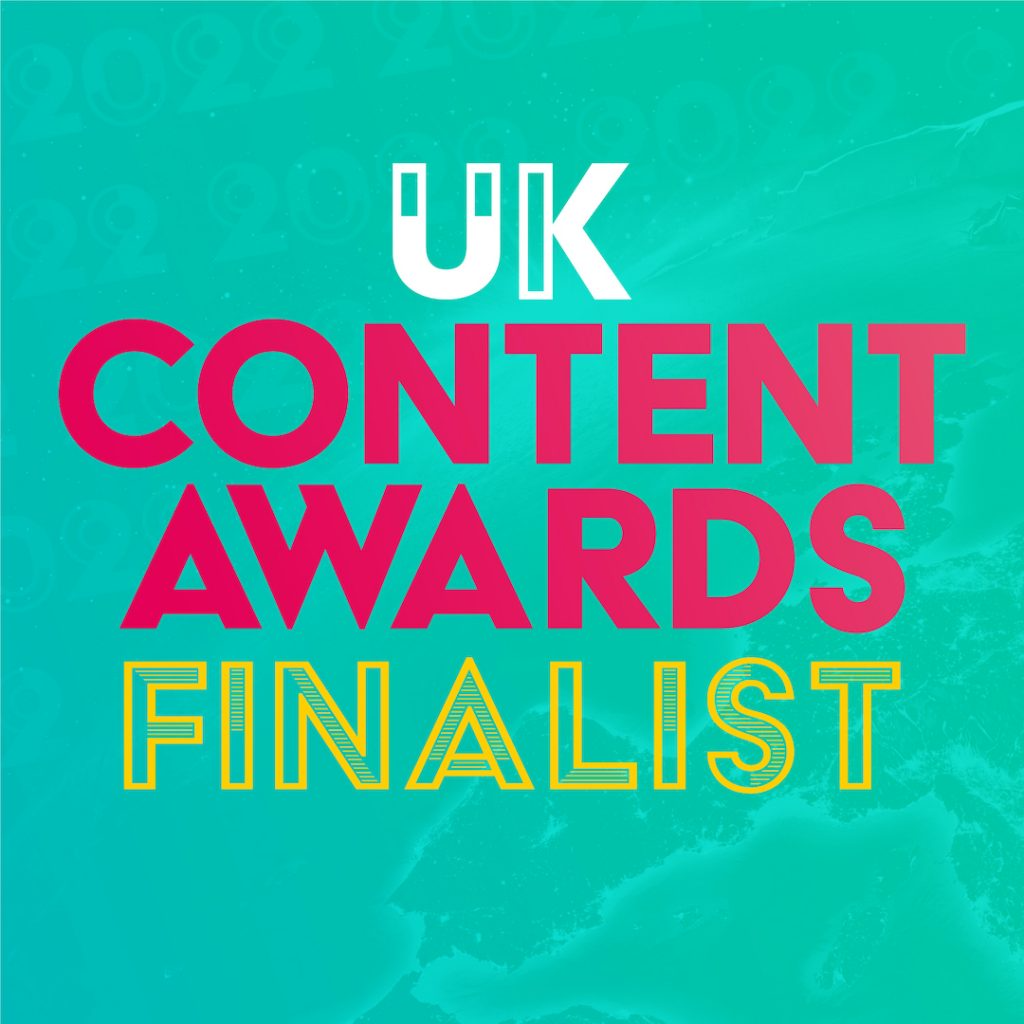 And we're not the only ones who think our Chavroux campaign performed brilliantly… We're proud to say that we're officially a finalist for the Don't Panic UK Content Awards 2023. We couldn't be more excited!
Easy cheesy
To summarise, the influencer campaign was a success and a step in the right direction for the Chavroux brand. The campaign beautifully demonstrated that collaboration with the right type of influencer for your brand can make a big impact on your brand's social media efforts, even with a limited budget.
This campaign stood out as it focused on the uniqueness of Chavroux, based on its high quality and the versatility of the products, with a continued emphasis on reactive content and seasonal and healthy recipes throughout the year. There was also a smart approach to influencer collaborations and paid social campaigns targeting key occasions and using learnings to strengthen each campaign plan and the audience targeted.

Sreya Nootigattu, Junior Brand Manager – Savencia, UK (Chavroux)
Interested to find out how we can amplify your brand's social too? Click here to find out more