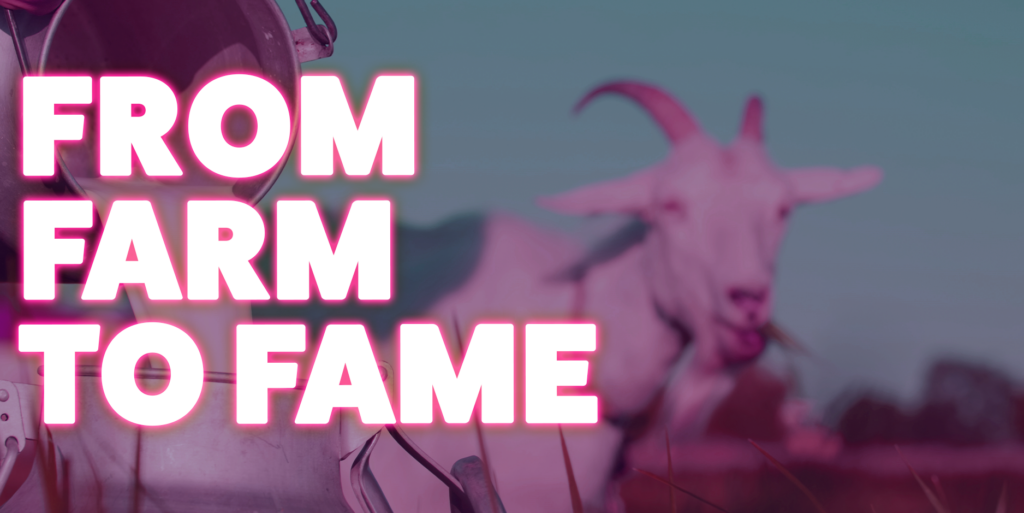 Grabbing your audience's attention with thumb-stopping content and constantly looking for trends and new ways to be creative can be a tough task for any brand, but it can be even harder for those in a niche category.
Facing this challenge in goat's cheese, Chavroux wanted to increase its overall market share, and drive further brand awareness with new audiences through social media.
One of Chavroux's main objectives was to inspire audiences with recipe ideas and demonstrate the versatility of its products with thumb-stopping content that was aligned with its brand essence and values. We knew from collating social insight, that consumers were already using social to search for meal ideas regularly, but they wanted them to be easily digestible and get straight to the point. Creating fast-paced, short-form videos was therefore the perfect solution to include in our meta-led content strategy.
Recipe and how-to content perform well for less mainstream brands as it allows them to showcase their product to a wider audience, and provide inspiration, driving to product trial. In the case of Chavroux, we found this to be especially true; on each post, we included the full ingredients list, complete with the method and signposted where the user could purchase the product – making the shopper mission more accessible.
But vertical video doesn't immediately equal brand exposure, new audiences and increased brand credibility.
So how could we elevate that content?
By tapping into viral trends and trending food topics that resonate with the target audience and relate to the Chavroux brand.
What makes trend-led content so useful?
Creating videos based on viral trends ensured that the content shared was both relevant and timely for the platform and audience at once. It also worked with the platform's algorithm, feeding into the existing behaviours of audiences who already desired the type of trend-led content we were producing.
By following social trends, users who are interested in the trend (e.g. looking for recipes, meal inspiration or a new way to use an ingredient) can then be exposed to your brand in a way that doesn't feel contrived or 'hard sell'. Using trend-led content in this way also allows a brand to feel more authentic, staying current and at the forefront of its audience's mind.
What trends did we use?
Cheeseboard
A recurring food trend over the last few years has been the creation process of cheese and charcuterie boards. Generally, spikes in food trends happen seasonally, when consumers seek to impress guests with something visually striking for a special occasion such as Christmas, New Year, Valentine's Day, Easter or summer picnics.
Seasonality and the desire to impress friends and family were key components of the content strategy, fitting perfectly with the board trend.
Butterboard
When a trend emerges that doesn't relate directly to your brand or product, it doesn't mean you can't still tap into it. You just need to think about how you can relate it to your brand or product.
During the summer of 2022, the 'butterboard' trend popped up. The trend was big for the food category on Instagram but wasn't directly related to cheese. However, one of Chavroux's products is the soft cheese Pyramid which has a spreadable consistency – perfect for emulating the spreadable nature of butter.
This particular piece of content was not only great for brand exposure, but it was also for brand authenticity. The lo-fi, unpolished quality of the video gives the content a more authentic, approachable and human feel.
ASMR Food
Another trend standing the test of time on social is ASMR food and drink with over 1.2m videos under #ASMRFood on Instagram alone. Typically, the trend involves the creator carrying out a simple task such as opening a drink can, or preparing a meal, but making sure that the 'white noise' sounds of the task are the main feature e.g. the knife meeting the board, the hiss of the fizzy drink etc.
For Chavroux, we took the classic pairing of a crusty loaf and cheese and turned it into ASMR.
By focusing on the sound of the bread paper bag rustling, the satisfying crunch as the knife goes through the bread, and the cheese as it is spread, we produced a lo-fi style ASMR video that encapsulated the Chavroux brand essence of quality ingredients and fit into the trend.