The next 12 months are going to be a challenge. Belts tighten across businesses and buyers are even harder to reach. Moreover, our leadership is even more focused on gaining tangible returns from marketing.
The focus is on go-to market strategies that fill pipeline. And social is critical in influencing buyers. That's why you need to know the latest approaches that drive impressive results. You need to know what works and how you'll stay one step ahead.
Join B2B social trailblazers on 3rd November this year. Hear from Ericsson, BT, Intel, Ivanti. Oh, and PwC, Mercer, IBM and STM. Experience candid, no-nonsense sessions that will:
Help you learn everything; from the best B2B Influencer strategies and the right cadence of employee advocacy, through to how to go Live on social most effectively
Inspire you with new ideas to make your communications impactful, while offering practical ways to make quality (not quantity) content that matters
Advise you on what you need to do differently next year, helping you to unlock the opportunities that lie ahead
Connect you with peers and influencers (we have UK and USA B2B Influencers on stage – and there's the opportunity to mingle and meet at networking sessions)
To attend the day, as our FREE guest, please complete the form.
B2B Social Trailblazers Summit is organised in partnership with the fabulously smart influencer marketing folk at Onalytica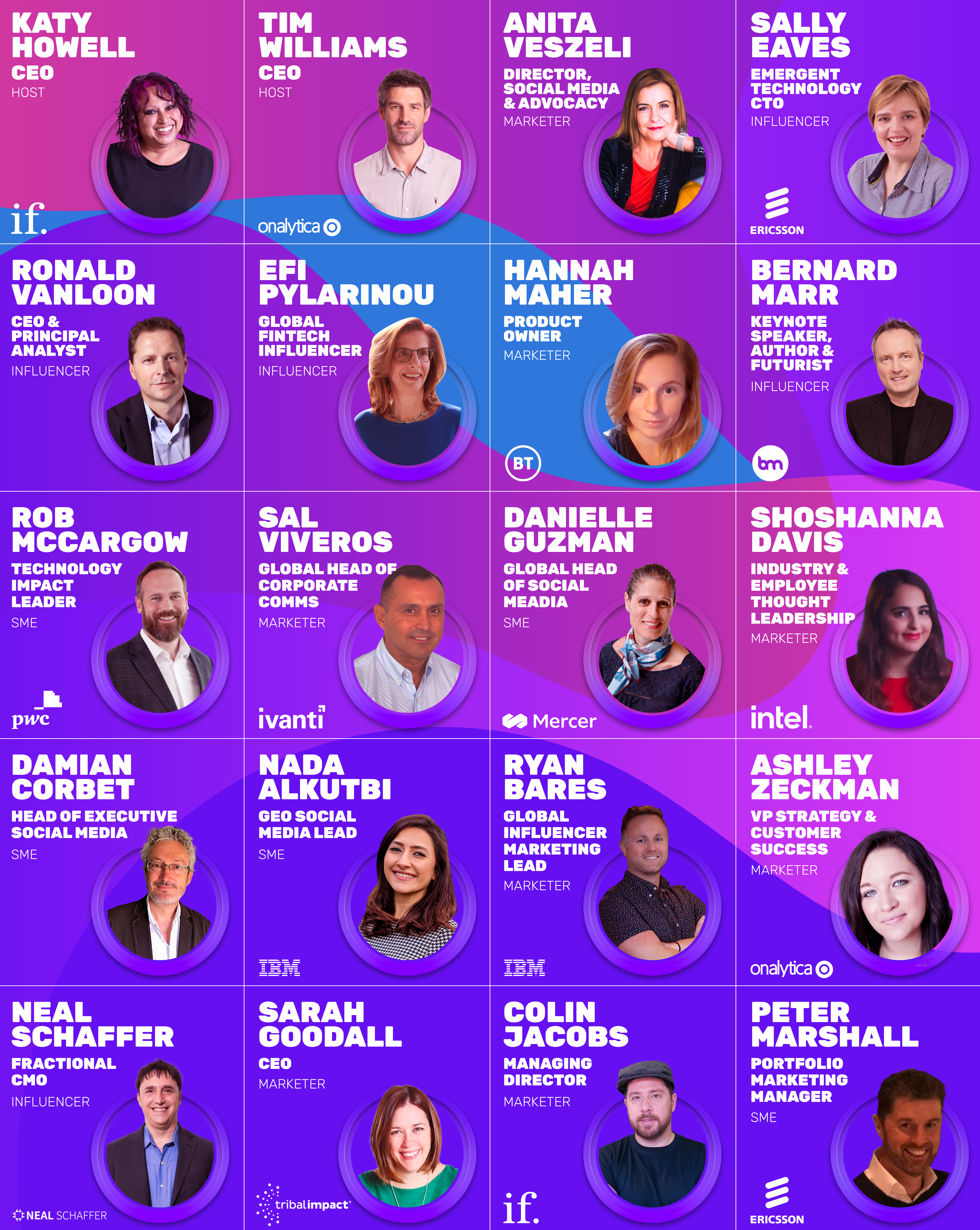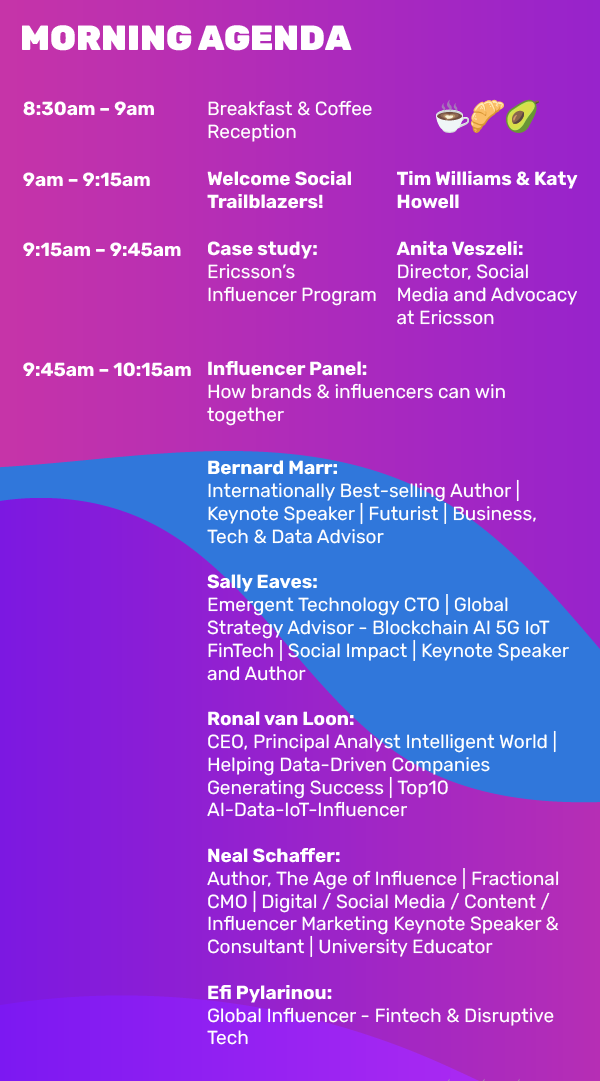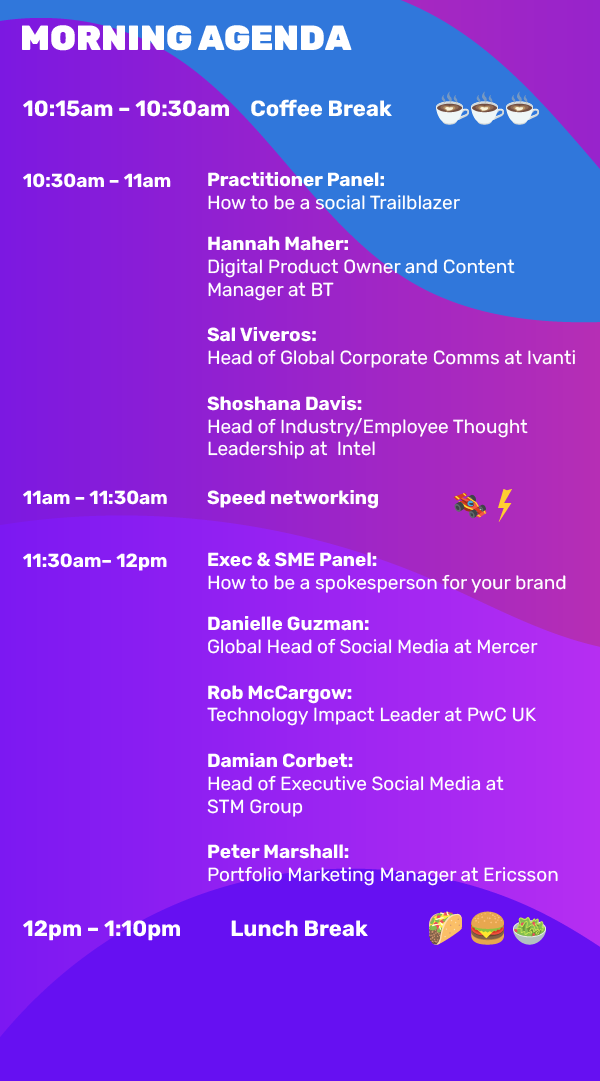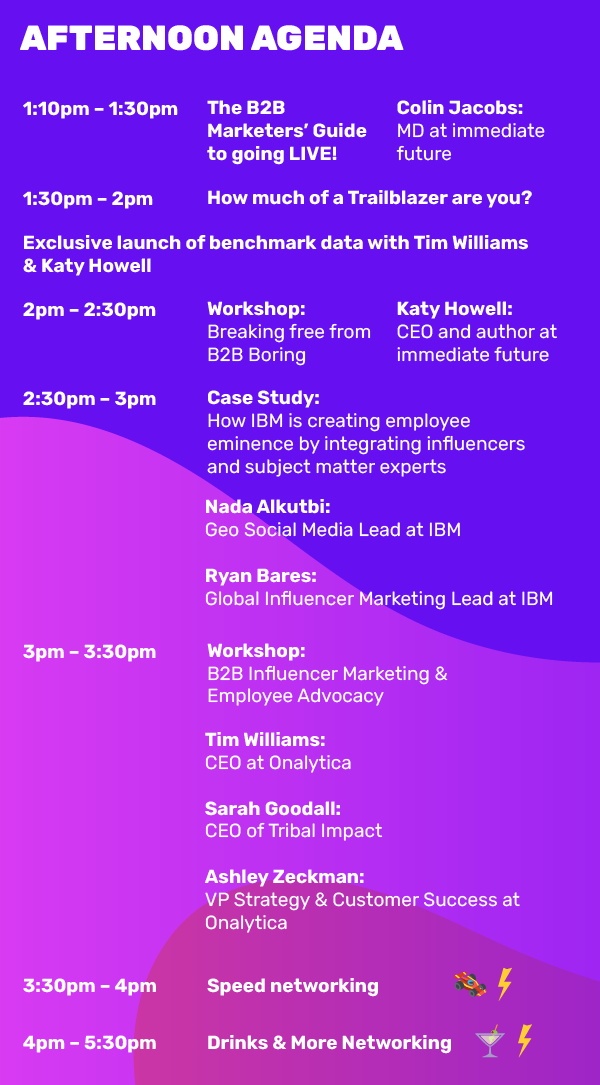 Event Details