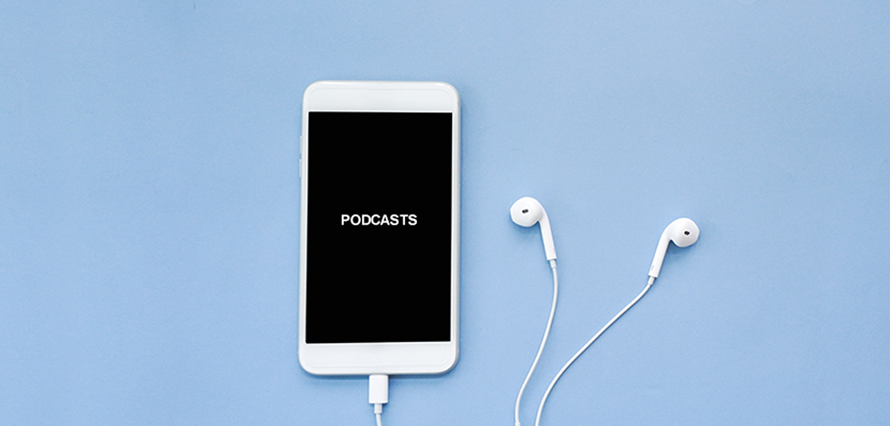 In case you're not up to speed with the latest data, podcasts are on a significant rise. Nearly 6 million of us are tuning in each week! Ofcom reported in March 2019:
The number of weekly podcast listeners has almost doubled in five years – from 3.2m (7% of adults aged 15+) in 2013 to 5.9m (11%) in 2018
This week, Google also announced they will begin to list search results which include Podcasts:
"Starting today, when you're searching for a podcast about a topic on Google – such as "podcasts about Awkwafina" or "Instant Pot recipe podcasts" – we'll show you playable episodes in Search results alongside web pages, news, images and videos. We'll surface these episodes based on Google's understanding of what's being talked about on a podcast, so you can find even more relevant information about a topic in audio form."
Perhaps you're on the bandwagon, perhaps not yet – but whichever it is, have you considered how this fits into your social media strategy?
Podcasts can be anywhere from a few minutes to hours long. They mostly aren't quick to consume, and when social media users are so time-poor that we have to work incredibly hard to stop the scroll with our creative, how can you make the most of audio assets?
Host the podcast on your site
Whichever podcast provider you choose to use, resist the temptation to allow the content to solely exist on that platform. Clearly, given the latest Google announcements, there is value in your website hosting – perhaps use an API to pull the content through. Regularly adding new content to your site also has SEO benefits, of course.
Ensure there's a written transcript
Again, this content on your site is valuable for SEO, but also, if social media posts direct users to a page, consider that the user may not be in a position to listen – if they've clicked, they're interested, so serve them the content in a way that works for them.
Promote bitesize creative
Once you have your transcript, choose two or three excerpts you can add as audio over a motion graphic for your social media feed, or to put paid media behind. We all know that AV content is preferred by the algorithms, but that doesn't have to mean it's a full-motion, talking-heads video.
The boom in podcasts shows no sign of slowing down. Driven by new kinds of content as well as changes to technology which have made digital audio easier to access and use, such as smart devices, it's worth considering how you can integrate this content stream into your plans. Contact us if you'd like more podcast pointers!