By if-admin | December 11, 2015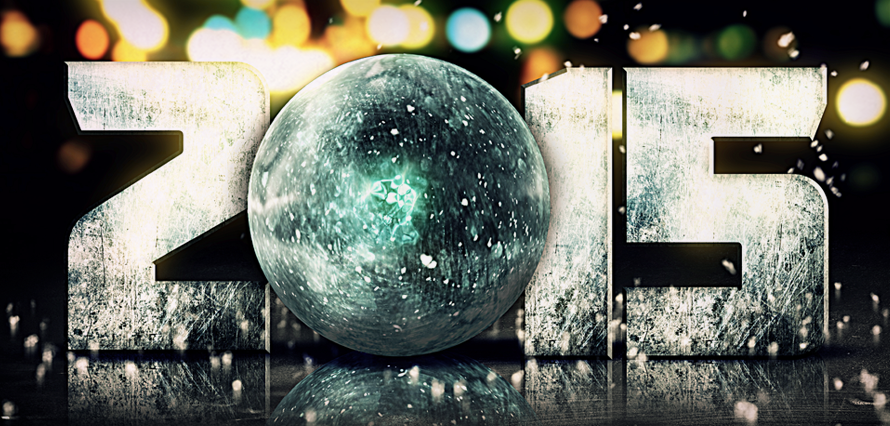 Everyone loves a list. Which is just as well considering it's that time of year when people publish the most lists. Whether it's lists of the best music or books from the year; lists of predictions for the coming year; or lists of Christmas gift ideas for your partner's uncle's best friend's dog.
And so as not to be left out, all the major social networks have got in on the act this week by publishing their reviews of 2015 – the most talked about topics, the most viewed or most shared content, and the most influential people.
Whilst most of those lists are quite staid and predictable, there are a few things that stand out (and are worth listing). So here is my list of interesting things I've seen on lists this year…a list of lists, if you will:
Twitter
This year's most popular hashtags is a depressing reminder of all the horrific tragedies the world has been subjected to this year, but also the amazing response that the reasonable human beings of Twitter had to them:
On a lighter note, from the list of most retweeted content, mostly populated by One Direction, we can see that Directioners are a fickle bunch (as if you didn't know that already) and definitely have their favourites. Poor old Niall is clearly the least interesting member.
Harry Styles (1D)
All the love as always. H

— Harry Styles. (@Harry_Styles) March 26, 2015
(Yes, this really was the most retweeted post of the year!)
Zayn Malik (ex-1D)
Liam Payne (1D)
Barack Obama
Louis Tomlinson (1D)
King Salman of Saudi Arabia
Kanye West
Niall Horan (1D)
Other interesting observations include the addition of some famous names that you thought would have adopted the channel a bit earlier – @POTUS, @AlanShearer and @DianaRoss – and this list of most used Emoji: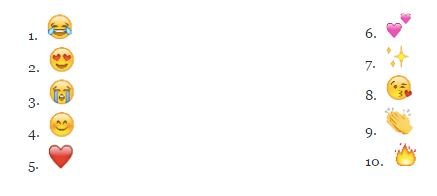 Facebook
The most interesting thing I took from looking at Facebook's Year in Review was that users are a lot more politicised than they are often given credit for, with the top 5 most discussed topics being in stark contrast to that of Twitter:
US Presidential Election (and that's not even until next year!)
Paris Attacks
Syrian Civil War and Refugee Crisis
Nepal Earthquakes
Greek Debt Crisis
Based on the information above, brands should be able to better target their content based on interests and genuine data (as mentioned on this blog earlier this month).
Facebook has also conveniently made a list of 'Top 10s', conveniently ordered into a list of 10 categories (didn't I tell you everyone loves lists?). Well worth a look if, like us, you love geeking out on data and information – there are some really surprising topics in there.
YouTube
I thought I would finish with the fluffy fun stuff, and conveniently the list of most watched videos on YouTube features nothing from any of the lists above. It's a heartwarming, rib-tickling set of videos, and below are the most watched (Silento- Watch Me #WatchMeDanceOn, with over 117m views so far) and my personal favourite, the frankly hilarious lip sync battle between Will Ferrell, Kevin Hart and Jimmy Fallon. What is especially good about this particular list is that it contains entries from brands, celebrities, and pranksters, which is exactly what YouTube is all about.
It just goes to show that in amongst all the horror and fear in the world, all people want is to be entertained. A message for all marketers and content creators heading into 2016. Maybe I should create a list of those?