November 21, 2017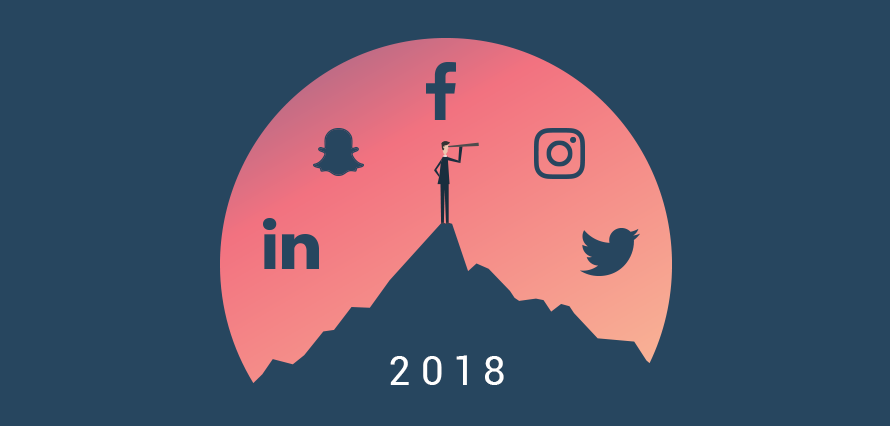 It's that time when we start to reminisce about the year we've had. What went wrong? What was a success and what can we do better next year?
We've seen updates galore from all platforms. Twitter increased their character limit, Snapchat launched a self-serve ad manager, and we've lost count how many times Insta and Facebook have updated their platforms.
As social media managers we are expected to stay on top of social updates and digital trends, so what can we expect in 2018?
Here are a few things that you should consider including in our 2018 social strategy, especially if you're a consumer brand.
Ephemeral content
With Snapchat and now Instagram leading the way in ephemeral content, we can definitely expect to see a rise in this type of content in the coming year. Whilst in the past, marketers have been focused on producing timeless, 'evergreen' content, the focus has switched to short lived content, that's gone in an instant or at the very most, gone in 24 hours.
As well as being short-lived and in the moment, this type of content allows brands to appear more authentic and gives the user a unique and unpolished view of the brand.
In time, it creates more meaningful relationships between brand and consumer. The fact that mobile growth also continues to surge is yet another reason why this type of content should be part of your 2018 social strategy. If you don't have huge budgets, don't panic, for this type of content you don't need fancy cameras and editing equipment, just your trusty mobile.
This type of FOMO content is popular with millennials and Gen Z (Digital Natives) but since Instagram has adopted this type of content and is surpassing Snapchat, we can only presume that ephemeral content will start to reach an older audience come 2018.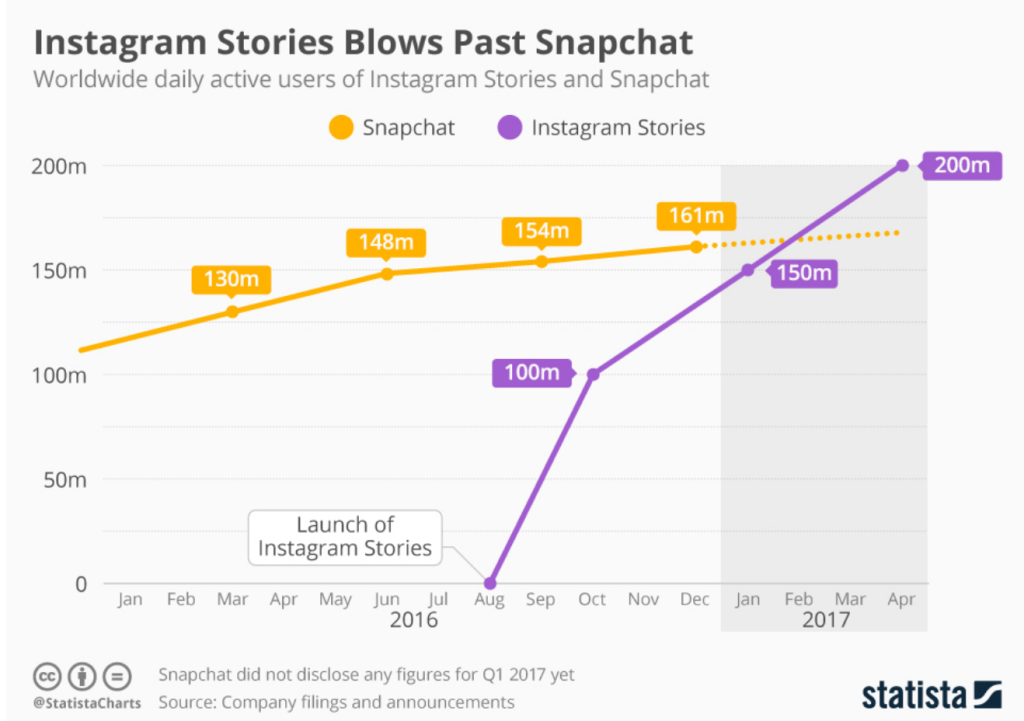 Video, video and more video
It's a no brainer that video content should be a HUGE part of your strategy going into 2018, if it isn't already, that is. 2017 has seen LinkedIn allow all users the ability to upload videos to the platform, and Facebook's new algorithm prioritise video ads over static, video really is taking over!
By 2020, we can expect to see video making up 80% of consumer content and there's no doubt that all platforms are investing in it, but none more so than Facebook.
The introduction of the new Curator app, makes it even easier for the likes of you and me to create and distribute live videos. Zuckerberg's aim, "to turn mindless video watching into time well spent".
Live streaming is definitely looking like a great, cost effective way to easily get your message out to consumers, again playing on FOMO and creating a sense of urgency.
2018, the year of robots
Put your hand up if you turn to Twitter as soon as you want to complain about a bad customer service experience, or that the bag of salad you bought in your local supermarket was brown instead of green… okay so it's not just me then! With so many of us turning to social rather than phone and email to make our complaints, it's no wonder that in 2018 we're going to see a huge increase in the use of bots to help with brands' customer service strategy.
Gone are the days of long and boring FAQ pages, now large businesses are building chatbot software to stimulate human conversation. We live in a world of immediacy, we want answers now rather than later, and bots are an efficient and effective way to reach consumers where they already are, online. By 2018, 30% of our chat conversations will be with chatbots. Don't get left behind when it comes to using chatbots for your brand.
The above are just a few things that you should be considering as part of your digital strategy, but let's not forget augmented reality and the continuing rise in influencer marketing. It seems 2018 is all about finding new and engaging ways to connect brands with consumers, in a more authentic way. Next year presents so many opportunities to connect to new audiences and build on the existing ones.
What will you be including in your social strategy next year?