July 5, 2016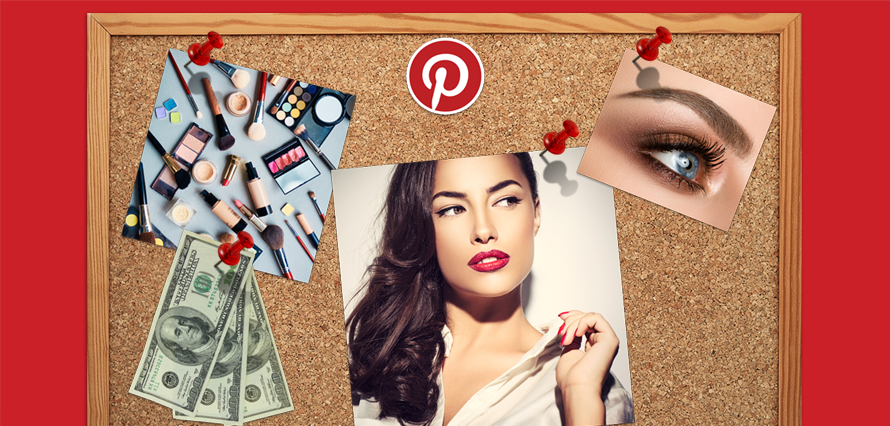 Pinterest is the biggest beauty platform in the world – at least that's what Pinterest says. But is it true? Is Pinterest really the Holy Place for beauty brands. Let's take a closer look at this, shall we?
Social Media Demographics for Marketers | #Pinterest via@SproutSocial https://t.co/7HSQQ6OT09 pic.twitter.com/LW000436A2

— Fergus Ryan (@GusRyan100) May 18, 2016
It's not secret that Pinterest is mainly female-centric. About 42% of women online use Pinterest to some extent, which is a HUGE number that brands can tap into. But what might be more surprising is that on Pinterest, 75% of content comes from businesses. And it's not like that's dead/one-way content that people don't interact with (like on other platforms). Pinners actually seek out ideas from brands and interact with their content. So it's easier for brands to build their community and engagement levels through visually appealing and helpful pins that might actually lead to the most important place – their shop.
Which leads us to another stat that focuses on beauty sector specifically: 42% of beauty Pinners made purchase after viewing a Pin. That's miles higher than what you can expect on any other platform showing that Pinterest is one of the main drivers of purchase decisions in the beauty sector.
And although you might argue that people might share your products despite your own presence there, there are more benefits to having your own Pinterest presence as opposed to just 'allowing' your products to be shared there.  According to Ahalogy's 2015 study, 29% of active Pinners browse Pinterest on their phones while shopping in stores for makeup and skin care. And even if they don't use the app in-store, they are 2.1x more likely to buy your products in store if they've seen your products on Pinterest before. Which means that if your products are harder to find on the platform (aka you don't have your own presence there) you might be losing out.
Pinterest will now be spying on your browsing activity all around the web: https://t.co/SeaASreH9w

— Pinboard (@Pinboard) June 14, 2016
And Pinterest knows that and is optimising its platform to be even more shopper-friendly. Check out or recent blog on how.
So, are you pinning?