September 30, 2015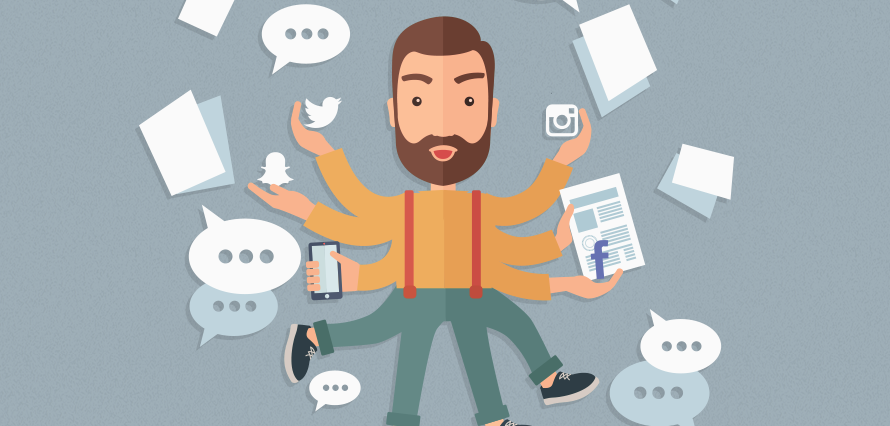 Following recent conversations with various clients, marketers and other agency peers there seems to be an element of obscurity and misconception on the actual role of the  'community manager'. The term commonly adopted for someone who sits on communication channels for followers, fans and audiences of brands, companies and networks around organisations or causes. Not as some not as digital savvy may presume is a modern term for an integrated social worker.
It's true that the role ebbs and flows depending on the company, brand or network they represent and anything from a simple comms channel channel manager to someone who can interject and connect with their community on and offline fluidly.
A community managers' typical responsibilities do vary across varying levels of demand. Between seasonal campaigns, trends and shifting volumes in activity. After all if there is no actual 'activity' or 'community' then why does one need a community manager?  Well…. a community manager's basic goal is to lead on engagement. OK, this sounds as loose as a five year old's baby tooth but that's about the bottom line. However, because of the ever emerging complexities of channel developments, content strategy, brand activity, audience segmenting, data, targeting, customer service and an 'always on' mentality, it is essential that all of these aspects are no less than second nature to a well versed community manager. To break it down the core duties for any community manager would be;
Channel Content Management; The practical side of posting, scheduling, assigning, coordinating and moderating content and community messaging. The community manager should know what's happening, what just happened and when stuff is going to happen. All that and knowing the future (the typical responses expected from the community) too.
Driving Engagement – Moderating, Monitoring and Responding; Encouraging participation and enthusiasm for sharing ideas, opinions content and discussion. Stimulating brand value, evangelism and loyalty.
Identifying Opportunities – Knowing the brand and community and how they integrate well is a clear skill that can lead to the community manager being able to know when to avoid potential risks and on the flip-side identify successful opportunities for the company to benefit from. This can clearly feed back into all areas of the business creatively. A simple way to collect audience insight is from the person who interacts with them the most.
Reporting and insight. This is dependent on the size of the community and therefore the breadth of reporting required but the community manager should have initial insight on what the actual metrics mean and the interpretation of these from "Why did that happen?" to "Ah I get it, we can use that next time".
Technical skills. Being channel and tool savvy helps a community manager be faster and more informed on how to respond and engage. This could mean anything from creating dynamic content on the fly, informing targeting and paid activity fast and using new and interesting tools or apps to surprise and delight audiences and ever boosting engagement.
We asked Twitter (on #cmgrchat a popular community manager hashtag) what community managers of the world definitely DO NOT do, and we had some interesting responses.
Sleep? Have a work/life balance? Have time for friends? 😉 https://t.co/USW704JA1i

— Sheldon Levine (@40deuce) September 29, 2015
https://twitter.com/Historian/status/648895003088015360
Glad to hear it, @MattHope_ – my main point for you would be that a #cmgr pulls from #community but doesn't push; he cajoles & nurtures

— Christie Fidura (@cfidurauk) September 30, 2015
Our recent 'Realtime Survey' asks even further questions about the challenges a community manager must have – check it out here https://t.co/734lbFPWrT
Or if you are still wondering what a community manager does/is then check out some of our other blog content on community management or feel free to get involved in the popular #cmgrchat or #cmgr hashtags to learn more or reach out to us at immediate future we love answering questions.