November 29, 2022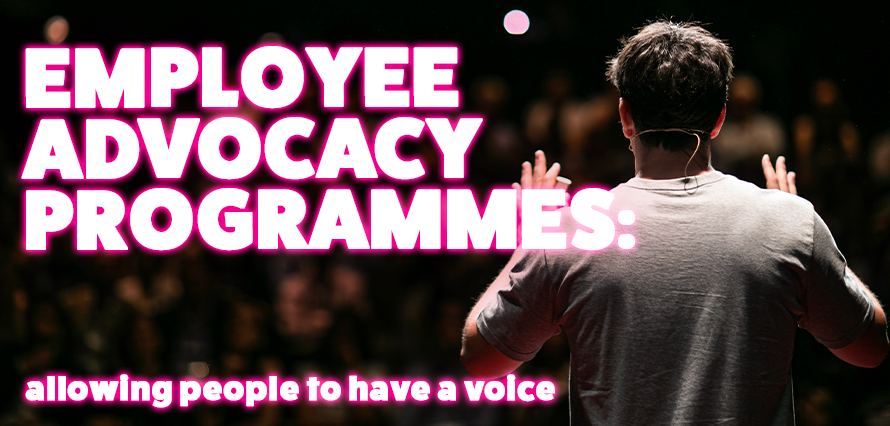 Employee advocacy has become a hot topic lately for a good reason – this trend has evolved in the digital world, accelerating as a program, pushing out business messages in new ways and putting employees at the forefront of marketing campaigns.
What is often missed is that they have the potential to be a brand's most powerful ambassadors. Employee advocacy goes further than just benefiting a brand – it's also great for building your employees' personal brands – they are the best advocates you can have to any potential customer. They can be a credible and creative way to build brand recognition and trust in your business as well as generating stature by word of mouth.
During our recent B2B Social Trailblazers Summit, we learnt from great marketing minds about what the future may hold for businesses and buyers. Anita Veszeli from Ericsson emphasized that creating a social-first audience platform for meaningful discussions around key themes and topics is vital for each business. It can take months or even years for a B2B marketing team to build up a company's presence and credibility on social media. Tapping into the power of your own employees is a cost-effective alternative to influencer marketing, plus you can expand your social media reach significantly – meaning more opportunities to engage and generate leads and new prospects.
Why employee advocacy matters for B2B:
B2B customers are people, and people buy from people—not brands. Employee advocacy gives an element of personality and individual experience into your marketing strategy. People trust word of mouth and recommendations from real people much more than they do from brand advertising and promotions.
Social networks' algorithms work in a way to prioritise meaningful interactions between people over branded content. Your employees each have individual, personal networks with other like-minded professionals, so the more frequently they share on their own profiles, the wider reach your organisation will get.
Let your employees be the star of your employer branding strategy – the more authentic content they share, the more relatable audiences they'll reach.
When giving your employees an opportunity to have a voice and share their opinions and thoughts, they'll feel a deeper connection to your organisation. Ultimately, they'll become better advocates by being motivated and genially interested in your brand.
Organisations must empower their employees to create and own their content, by highlighting the benefits of expanding their networks through sharing their ideas and opinions. However, they need to provide the training and resources needed to allow team members to feel confident and empowered to create and share their own pieces.
You may be considering launching an employee advocacy programme for your B2B social media marketing now! Getting started with advocacy may seem difficult, but it doesn't have to be.
If you'd like to discuss your employee advocacy programme, drop us a note here.