By if-admin | January 25, 2016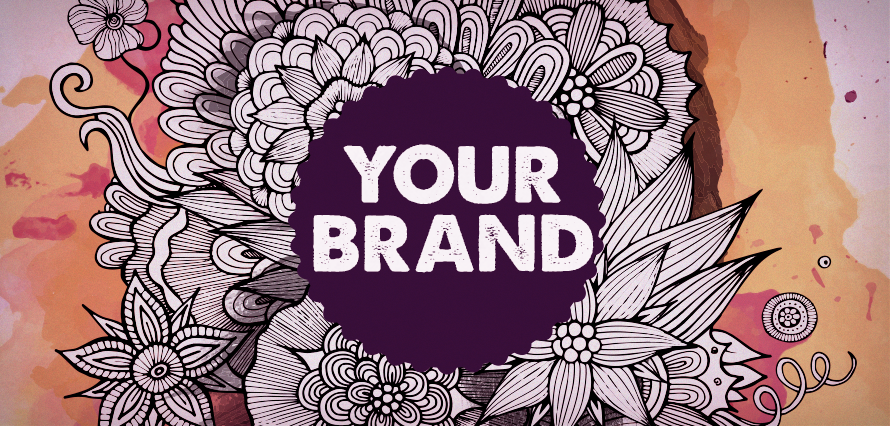 I'm sure that many of you are well versed in brand building in the traditional sense, but when it comes to your own personal brand, how would you rate your online brand identity?
These days, everything from landing a new job to scoring a hot date can result in an online search. So if you want to make a good impression on your potential new boss (or prospective beau), you need to make sure that you are proactively managing your personal brand online.
Putting online dating aside, here are some of the key business benefits of investing time in pepping up your personal brand.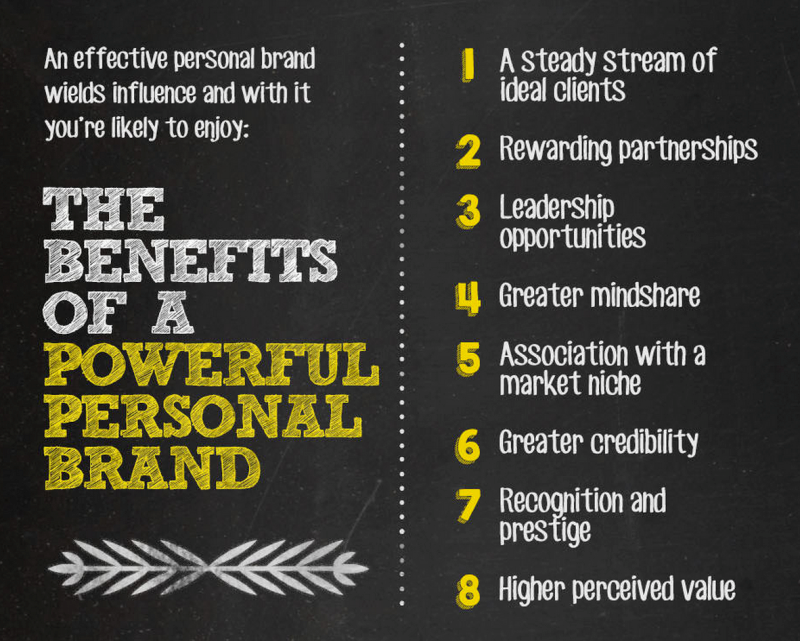 How to build your online personal brand
Before you embark on improving your personal online brand, you will need to establish your starting point, clarify your objective, work out your end goal and the steps required to get there. Here's how:
Establish where your Brand currently sits
To kick things off, Google your name and discover exactly what information Google brings up on you. (Remember to sign out of your Google account first as this will slightly alter your results). You will see that your social profiles, blogs, websites and articles will show up in the results page. Essentially these results are formed by everything you do online and when amalgamated, they form your personal online brand.
To make sense of your results, try out this handy Online ID calculator which will review the volume, relevance, purity and diversity of your findings. Simply answer some basic questions and the tool will provide you with a customised graph outlining how your personal brand is looking overall. Keep in mind that this is not an exact science, but here's one I did earlier…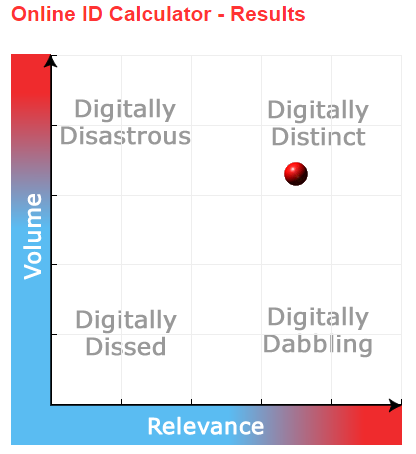 Set Brand Objectives
Now that you know roughly where your personal online brand currently sits, you need to set yourself some brand objectives. To do this, ask yourself:
What am I trying to achieve through my online presence?
How do others position themselves and what can I learn from this?
What makes me different and stand out from the crowd?
What are the 3 key areas of expertise that I want to be known for?
Remember, its important to remain authentic and not build your brand around a fake self. That's why it's essential to ascertain what you stand for.
Position your Brand
When you've answered these questions, its useful to write a positioning statement – as you would with traditional brand positioning, but with you at the heart. To do this, check out these 6 secrets.
Additionally, as with any brand, it's important to ensure there is a consistent look and feel across all your channels. One way to do this is to utilise a brand colour that best expresses your personal brand attributes. If you are not sure which colour to use for your personal brand, then check out this handy video. Some people even dress in their chosen brand colour so that their personal brand is represented consistently throughout their channels!
Implement
With your strategy outlined, you are now in a good position to update your channels and align them with your personal brand statement. Then, once your online facelift is complete – you're ready to make a splash in your communities.
There are many activities that can help you to raise your profile amongst your peers online, from blogging about your area of expertise, through to actively participating in conversations in relevant groups on LinkedIn and Facebook. You could even look to raise your position as a thought leader in your chosen area by creating a SlideShare and sharing it on LinkedIn. As 80% of traffic to SlideShare comes from 'search', this later approach will undoubtedly help to attract the attention of people who need to know you. But whatever your chosen approach to engaging your communities, make sure your communications remain authentic, consistent and on brand!
Evaluate
As with any branding exercise, be sure to reflect on your efforts. Review what's working (and what isn't), ask for feedback, and make adjustments accordingly to ensure you are maintaining a great first impression at all times!
It's no secret that a strong brand generally means higher sales, and the same goes for your personal brand. So it stands to reason that the more you invest in creating a robust and authentic personal brand online, the more successful you will be in achieving your own personal brand objectives.
So, what are you waiting for? Go forth and give your personal brand a facelift.