August 19, 2015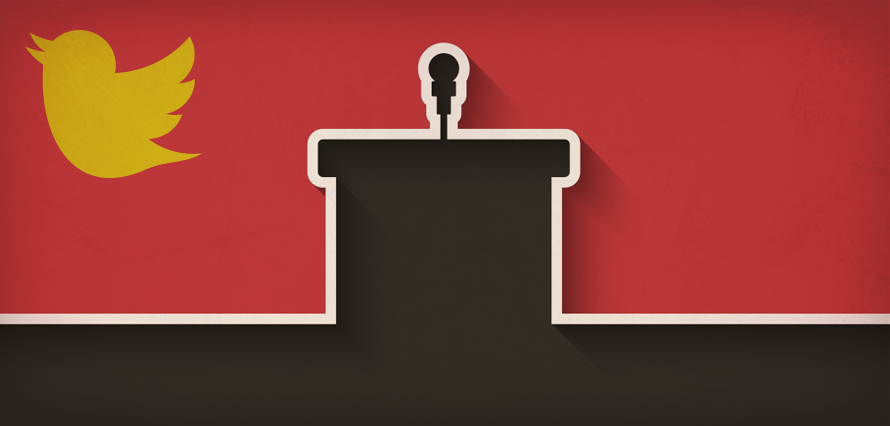 Governments, not always naturals for open government and publicity, are hoovering up opportunities to develop their cyber presence via social media.
Perhaps in defiance of what we recently discussed in this blog on a retreat among UK investor relations professionals, both private sector boardrooms and governments are starting to see social media as necessary, rather than simply a choice – with the UK actually the most-followed government Twitter account among major economies, a survey has found.
A discussion report for the highly influential Paris-based Organisation for Economic Co-operation and Development suggests that as of last November a total of 28 out of 34 OECD countries maintained a Twitter account at head of state or government level, and slightly fewer – 21 – had at least one Facebook account.
But it was the UK which was leading the pack, at least in terms of Twitter penetration. According to the OECD the handle @Number10gov reached more than 4 percent of the population, or 3.5 million followers, using 2013 World Bank population statistics. The next highest – perhaps a turn up for the books – was Chile, where @GobiernodeChile garnered 3.5% of the population, or 800,000 followers.
Turkey was third on 2% with @tccankaya, but at time of publishing this blog the site appeared to have protected tweets, so no information about it could be verified. With a much larger population than the UK, it is perhaps unsurprising that the Twitter handle @WhiteHouse has 6.5 million followers, but that still reaches only 1.6% of the population and comes in fourth in the league.
The remainder of the top-10 include The Netherlands, Norway, Israel, Mexico and Japan. In tenth place, and before the recent problems in Athens erupted to disrupt the Eurozone, is Greece. The handle @PrimeministerGR currently decorated with a photograph of incumbent premier Alexis Tsipras, reaches about 0.8% people within the country. But given the amount of media and political interest worldwide in events in Greece, it might at first seem disappointing that currently there are only about 239,000 followers since anyone can follow it, right? However, it is in Greek language.
Away from sovereign states, some towns are embracing social media on a truly grand scale. While London local authorities are big on promoting their websites and public services with Twitter, like our own @RBKingston at least one municipal has gone a further one hundred miles.
Greet the town of Jun in Spain. It is – quite literally – available online 24/7 on the Twitter handle @AyuntamientoJUN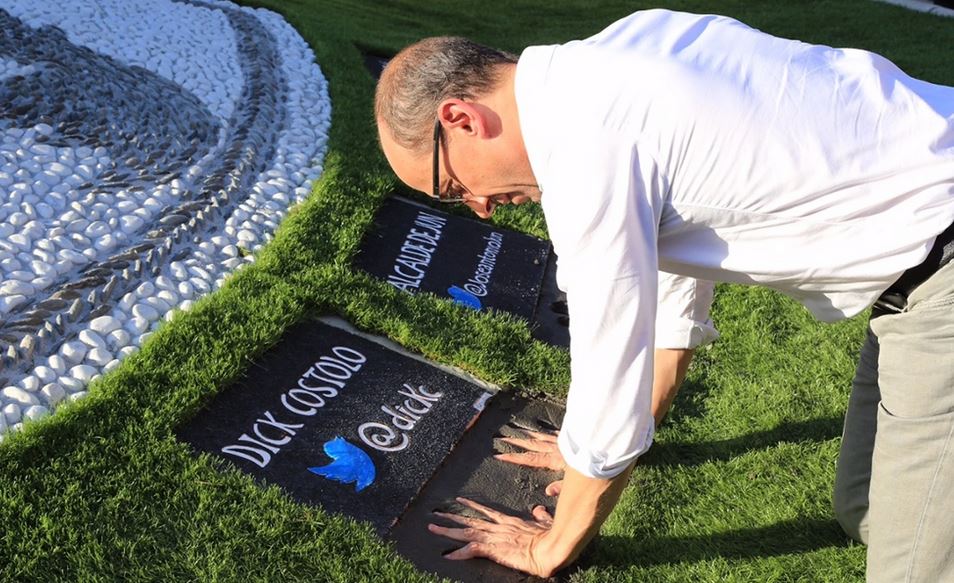 (Then) Twitter CEO Dick Costolo visited Jun to make his own impression
The local mayor has been experimenting with technology since 1999 – before Twitter hatched from its own nest. Local residents can book a doctor's appointment or report a crime to the local police, and even the local police cars have their own personalised livery with a Twitter handle @PoliciaJun on the bonnet. You can discover more here.
State-sponsored confusion?
The OECD report goes on to caution that, despite all the buzz around social media at government level, the purpose and ROI (Return on Investment) of social media isn't always clearly identified, which can result in uncertainty about how best to make use of the powerful new platforms out there to benefit strategic and day-to-day operations.
What is especially interesting is that only about 20 countries in the OECD have formed a strategy for the use of social media. To many, social media remains a new tool to distribute press releases – rather than a hub to inspire debate and allow for feedback to controversial policy initiatives from the governed populace.
Another useful purpose seems absent from a lot of the strategy, where a strategy does exist. For example, in countries with several official languages or with large ethnic communities social media is rarely used for reaching those communities which will be affected by policy and legal changes.
This is actually a glaring absence because at present many countries have a huge disparity between those who use social media and those who don't. That disparity is mostly measured in terms of education. Those with higher education are more inclined to be using social media.
In the case of the UK, the proportion of people using social media who have attained higher formal education is nearly 70% while among those with little or no formal education the proportion is just 30%. Turkey and Greece are shown to have the greatest social media participation gap between educated and non-educated online users, while Israel, Norway and Luxembourg appear to have exactly the same amount of participation between both groups.
The OECD report admits that more qualitative research is necessary before drawing any major conclusions, and the education statistics are a point in mind. But this is an intriguing early step in quantifying how the internet is being used among major economies.