March 23, 2023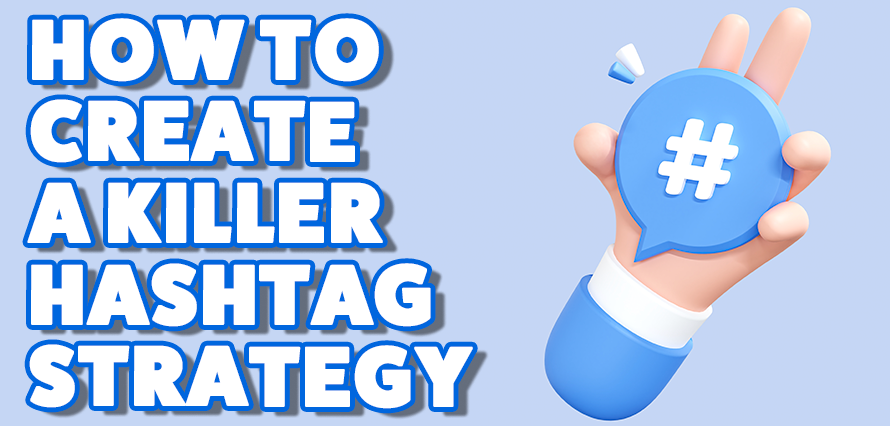 Hashtags – they're like the cherry on top of your social media cake 🍰 A great hashtag strategy can help your post go viral (THE dream, am I right?) get you new followers, and increase brand awareness. But how do you come up with a hashtag strategy that really works for your brand and set you apart from the crowd? 😵‍💫Well, keep reading because I've got some juicy hashtag hacks for you! Let's do this! 👇
✨Keep it short and sweet
A great hashtag is short, sweet, and easy to remember. You don't want to use a hashtag that's too long or complicated, because it's not going to stick in people's minds. Instead, keep your hashtags simple and to the point. For example, if you're a food brand, using hashtags like #foodinspo, #foodlover or #instagood are all some options.
🙏Be relevant
Make sure your hashtags are relevant to your brand or the topic you're posting about. You want to use hashtags that your target audience is already using, so they can easily find your content. For example, if you are a travel brand, using hashtags like #clothingline won't help your brand. And mind the number of hashtags! If you want to know how many you should use for each platform, check this blog.
💅Mix popular and niche hashtags
Using a mix of popular and niche hashtags is a great way to get your content in front of more people. TikTok's popular hashtags like #foodtok or #fyp might get you more visibility, but they're also incredibly competitive. Niche hashtags, on the other hand, might have less traffic, but they're also more targeted to your audience. For example, using hashtags like #veganfoodshare or #plantbaseddiet might be more niche, but they're also more likely to attract people who are interested in veganism.
🔎Research, research and research again!
Before using a hashtag, make sure to research it first. You want to make sure it's not associated with anything negative or controversial. And if you're not sure if a hashtag is appropriate, check out the posts associated with it. If they're not relevant to your brand or audience, it's probably best to skip it.
💡Create a branded hashtag
Creating your own branded hashtag is a great way to build a community around your brand and encourage UGC. For example, Apple created the hashtag #ShotoniPhone to encourage their customers to share photos and stories shot on iPhone and publish them. So, get creative and come up with a hashtag that's unique to your brand and resonates with your audience. We know it can be difficult, but not impossible!
🔁Test and optimise
As with any social media strategy, it's important to test and optimise your hashtag strategy. Pay attention to which hashtags are performing well and which ones aren't. And keep optimising.
So, there you have it – some hashtag hacks that will help you with your strategy. Now, if you need a hand with this, let's chat!