July 22, 2014
immediate future is thrilled to be celebrating a decade in social media; what a landmark! And we're going to make the most of the occasion. Much to the IF team's delight, we are having a fabulous party!
This is a once in a lifetime moment, after all!
We're looking forward to raising a glass or two alongside those people that have been a part of the company's journey. That means clients, friends, supporters, employees and advocates of the brand. We are over the moon that so many of our friends are able to come and party with us! But we suppose you want to know what we have planned?
[dt_small_photos height="210″ margin_top="10″ margin_bottom="10″ number="12″ orderby="recent" category="if-party-celebrating-10-years"][vc_column_text]
First things first, the venue. And what a venue! A favourite with celebs like Leonardo DiCaprio, Rita Ora, Will.I.Am, Chris Pine, Ana Beatriz Barros, Emeli Sande and Harvey Weinstein. Part NYC diner, part 1920s speakeasy and part Parisian bistro, The Drury Club sets the tone for the event perfectly. More than the décor though, the bar will be serving our especially created purple cocktail! Be sure to get your hands on one of these tasty treats when you arrive (we think they're going to be rather popular!)
And what is a party without cake? Well, we are having the most amazing cake made. A 3-tier marvel incorporating our favourite colours: pink, purple and white!
And the entertainment?
Entertainment-wise we have live music from Fudge & the Frequency: a cutting edge group bringing funk to life. Their music is a great fusion of genres, but has been dubbed 'a mixture of Jamiroquai and Stevie Wonder with a futuristic punch in the face.' Bar the possible bruising, what's not to like about that?
(We are also curating some of our favourite songs in the run up to the event. Feel free to

add some of the tunes that you like to listen to

when you are getting ready to go out!)
Plus, there are live acts! These incredibly talented ladies will be working the room and no doubt there will be a fair few gaping mouths and incredulous stares in their wake! Contact juggling, a skill that brings to mind David Bowie in Labyrinth…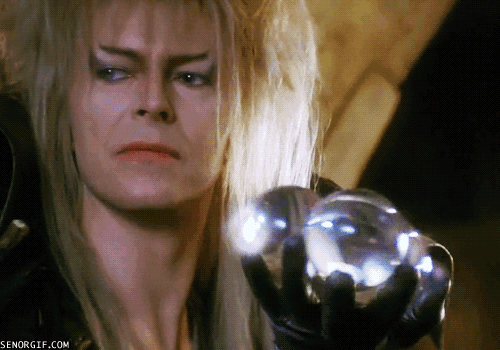 …and hula hooping! And take it from us, it's a lot harder than when you were a child in the playground. Chi Chi Revolver (our hula hooper) has some amazing skills!
Never one to pass up a challenge (well, within reason) the IF team has some top tips on how you can impress Chi Chi and the rest of our guests! Go on, give it a go and let us know how you get on!
Sorry, this event is by invitation-only. Please see our upcoming events