July 28, 2022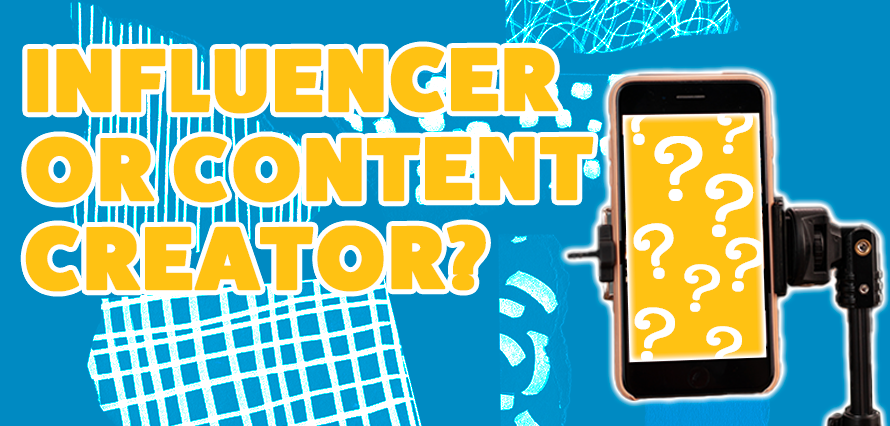 I'm sure more than once you have wondered if your brand should collaborate with influencers? Or are they called content creators? Are they the same? 🤔 "Well, it doesn't matter, in any case… Will we sell more? Will more people know our brand? Is any influencer good to promote my product?" 🙄 The answer to these questions depends on many factors. So… keep reading! But, before we start, let's look at the differences between an influencer and a Content Creator.
Basically, Influencers will attempt to convince their followers to purchase a specific product, service, or brand. As the name says… they try to "influence" their followers. Influencers commonly include YouTubers, reviewers, and bloggers.
Content creators can add more value to your brand's social media strategy, creating engaging content for their audience, educating and informing them. They can be photographers, videographers, writers, etc.
BUT ✋Spoiler alert! 👉 Influencers CAN be also content creators and VICE VERSA. So, let's dig up a little bit more on the differences:
Influencers
They are charismatic people; they have the ability to quickly connect with their audience.
By speaking, they manage to create a bond, since they shape a message that is clear and powerful at the same time.
They understand their audiences, and this allows them to "influence" them through brand recommendations.
They usually try to maintain an aesthetic feed aligned to their lifestyle; they usually accept collaborations with brands aligned to their profiles.
There are tons of influencer categories: Beauty & Fashion, Lifestyle, Health & Fitness, Foodies, Entertainment & Humour, and many more.
They usually have a large number of followers.
Their business model is based on Collaborations with Brands in exchange for money or product exchange.
Content Creators
They are creatives who are dedicated to producing relevant content on a specific topic.
They don't just speak to a camera, but create videos, art, photography, music, lyrics and much more.
Their creative minds go beyond trends. They actually create trends and are more daring when experimenting with new formats or ideas.
They are usually professionals in the subjects they deal with.
They do not always have large audiences. However, with their creativity they easily manage to go viral.
So… How do you know which one is best for your social media strategy?
That depends on what you are looking for!
A campaign with influencers will help you:
Reach a larger number of users
Reaching your niche in a much easier way
Grow in followers
A campaign with content creators will help you:
Get quality content available to use whenever you want (or as long as the contract indicates)
Use this content for other media (again, the contract rules)
The content you receive is aligned with your brand strategy
They are trained to generate less staged content with a more realistic "brand love"
Do you want to know more about this? Read the latest key trends in influencer marketing and contact us today for expert advice!