December 19, 2016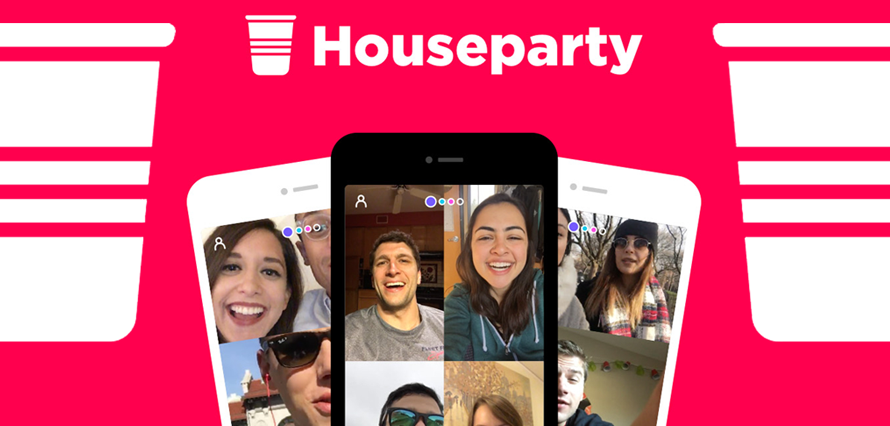 As is traditional following a great year for a new platform everyone is looking for the next rising star, with the intention of getting ahead of the competition and getting in on the ground floor of the next best thing.
This year has been great for Snapchat and as we have previously covered in our blog 2017 is shaping up to be huge with the launch of the Snap. Inc IPO and Spectacles on the way.
However a relatively new-comer to the social scene could be on track to take the top spot in 2017.
Houseparty is a social live-streaming app that allows up to eight people to video chat simultaneously.
I know it doesn't sound like much, but the data paints a very different story.
Launched in November 2015 the app now has over 1 million daily active users and is still growing. Similar to Snapchat 60% of Houseparty's user base are under 24 years old.
It is currently ranked 3rd in social app downloads and 16th overall.
The target demographic is the up and coming Generation Z or Post-Millennials, who are typically thought of as being comfortable with technology, and interacting on social media for a significant portion of their socialising.
The app is made by mobile developer Life on Air, the same people who brought us Meerkat back in 2015. Built by app developer Ben Rubin, who created Meerkat only to watch almost every social network emulate or outright copy his idea by mid 2016, Houseparty has serious potential.
Unlike Meerkat, (which was all but killed off by the release of Periscope and the subsequent addition of Twitter Live video) Hopuseparty is pretty unique in that the streaming video is private rather than public facing.
While user growth and scaling up to meet demand may be top priorities at Houseparty right now, monetisation of the network may be kicking down the door and telling them to turn the music down any day now.
All that remains to be seen is will this Meerkat-pivot be the next Snapchat or the Next Vine.
***UPDATE*** Facebook update released 10 hours after this blog; Facebook now allows up to 50 people to Video chat simultaneously.
For more reading see how Sean Parker tried to resurrect his similar offering, Airtime here