July 21, 2020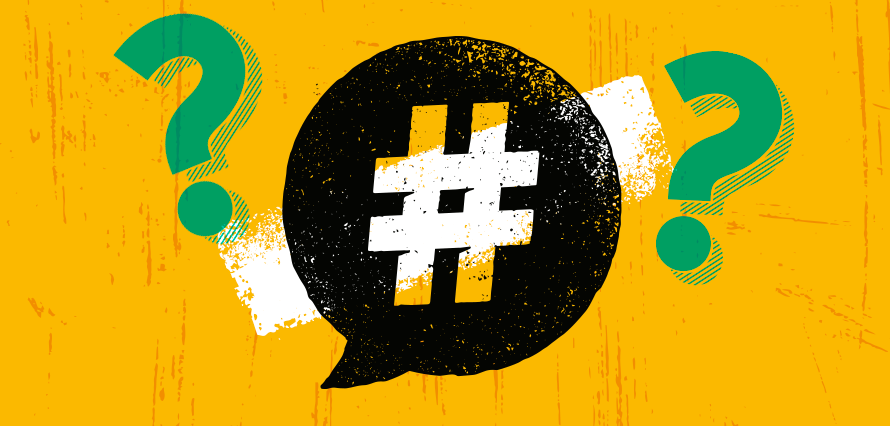 Ah, content planning – the bane of many digital marketers! As CJ rightly pointed out in his last blog and podcast (check it out), you might *think* you don't have enough content to run on social media. And if you think that, you might fall into some bad habits – one of the key ones we spot is using # on interest days which don't apply to your brand… stop it, just stop!

Indeed, Katy, indeed.
In case you're wondering, here are a few #WorldEmojiDay tweets…
The good (yeah, OK, quite creative)
.

POLICE BOX

⬜⬜ ⬜⬜
⬜⬜ ⬜⬜

— Doctor Who on BBC America (@DoctorWho_BBCA) July 17, 2020
… and the bad (oh come on, what's the point?)
Happy #WorldEmojiDay

— Microsoft (@Microsoft) July 17, 2020
(Although, I did like this response!)
It's a classic crutch, and one we can't blame inexperienced social media peeps for – we've all had the blank moment during content planning, turned to the interwebs and discovered yes, there is a #hugashed day, and I'm going to find a way to use it!
There are certainly times when it's great to use a relevant hashtag, but don't forget what the point of hashtags is… to join a conversation. Particularly on Twitter (on Insta and LinkedIn they tend to help increase reach but not engagement), a hashtag can help people to find your brand and understand what you're all about. If you have a cause you support for CSR, then, by all means, pop a #charitytuesday on there when you post on that day of the week, but don't decide to post on a Tuesday just because of the hashtag, your scheduling strategy has to go beyond that (ideally based in performance metrics).
Hashtags shouldn't be underestimated, either – no, you don't want your Tweet to look messy, but ultimately, the more relevant hashtags you use, the more likely you are to increase your organic reach. The same goes for ensuring you are tagging brand partners and followers.
Seek out those relevant hashtags and find the interest days that apply to you – then create something specific and thumb-stopping!
If you can't think of anything thumb-stopping, you probably shouldn't be using that hashtag, or, you should be calling us…!