By if-admin | November 14, 2018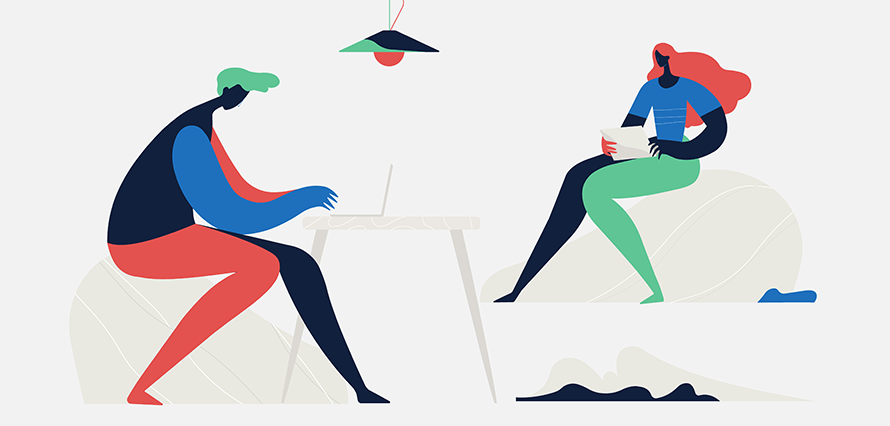 It's not going to come as a surprise to many that the latest statistics on social media use show that we're spending 24 hours a week* on platforms, or that we're bombarded with thousands of different types of messages, from several different sources both offline and digital during that time.
What might surprise many marketers is that you could be doing more, better, with less.
We're all becoming more data-led, focused on the numbers and the stats, sometimes forgetting that while we like to think of ourselves as rational beings, we are mostly all, as consumers, still very motivated into action by our emotions.
Let's take travel consumers as an example, a recent study from Facebook showed, unsurprisingly, that 80% of these consumers believe that it is "important for online bookings to be as easy and convenient as possible" – we learn very little from this statistic, other than we ought to ensure the UX on our website book flow is good. The more interesting statistic in the study is that 81% of travel consumers looking for trip experiences are influenced by friends and family recommendations… not TripAdvisor, not random Google reviews, but far more trusted sources. The study doesn't reveal whether they're asking this group for recommendations via social channels… but we're pretty sure that some of them are!
And what will those recommendations look or sound like…
a) Don't miss out on this restaurant, Jennifer, the parking facilities are good, and they have 20% off before 8pm

b) Hey Jen, I would totally recommend [this restaurant] for you and Pete – ask for the quiet table in the back, it looks tucked away, but it's got a great view over the volcano which was soooo beautiful at sunset, I nearly cried!
My bet would be (b) – emotional, an experience, a specific story. A restaurant worth their salt (sorry) would be mining these nuggets of conversation and utilising them in their next campaign.
When was the last time you used real customer stories to understand their motivations better? How often do you survey your loyal brand advocates about what matters to them, who their role models (and therefore values) are, what issue your product or service is solving for them? It's such a simple thing to do, yet so many are not doing it.
Identifying the messages which resonate with your audience most, rather than relying only on what data is telling you, is simply the best way to get great engagement and grow that brand love.
Then, KISS… keep it simple with that messaging, keep it authentic and meaningful – resist the urge to constantly quote offers or pricing (particularly in travel!)
If you're unsure what those messages should be, or what your audience on social care about, give us a call…!
*Source: "The communications market 2018" – Ofcom, August 2018