By if-admin | August 9, 2016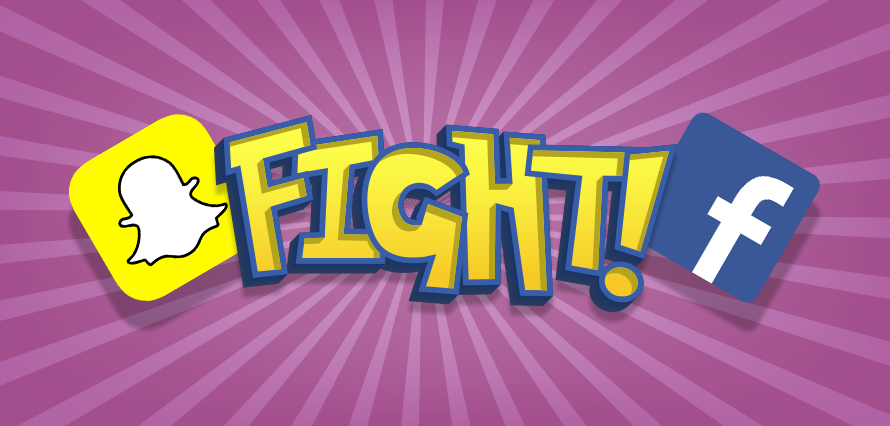 As Facebooks user base ages it's no secret that it has been trying its hardest to appeal to a younger audience. Facebook even made similar app in 2012 called Poke, with a built-in self-destruct feature that was intended to take on Snapchat.
After that flopped in 2013, Mark Zuckerberg tried to buy the instant messaging platform for a hefty $3 Billion, only to get rejected.
Instead of trying to make a standalone app like Poke again, the social media giant is integrating Masquerade (MSQRD), an app it bought back in March 2016 into its core product throughout the Olympics.
The Masquerade feature is literally identical to Snapchats lenses feature and lets users decorate images with a wide range animated filters. It may come as no surprise to some that some of these filters are branded, the same as Snapchat.
If the Olympic themed trial is successful it could possibly be rolled out globally after the games.
But this isn't the first time Facebook has blatantly copied a core Snapchat feature, earlier this month (August 2016) it released Instagram stories identical to Snapchat stories. Although Snapchat was one step ahead and released an update allowing users to add images and videos taken outside of the app into their stories.
So will Facebook kill off Snapchat? Probably not but it will definitely affect Snapchat's plans to continue monetizing the platform when Facebook already has one of the most advanced advertising platforms in the industry.
Should brands halt their plans to move their advertising budgets into Snapchat advertising?
The easier option would be to wait and invest in Facebook as it slowly steals all the things that make Snapchat unique.
But the similarities in offering such as Instant articles and Snapchat discovery, Instagram and Snapchat stories and Masquerade and Lenses, means a far better strategy would be to use resources so that content can be displayed on both platforms.
Although Facebook already has an established advertising platform in has a different demographic, people will continue to use Snapchat because what makes Snapchat so great is that it's a closed social media platform unlike Facebook.