November 28, 2017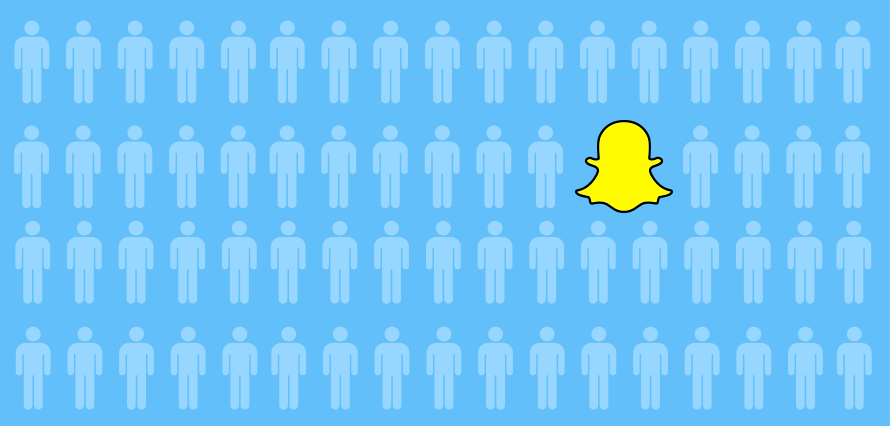 Following its shocking Q3 results (which I'm not going to talk about again, promise), Snap is still keen to prove its worth to brands with big budgets. This time, the company has commissioned app analytics tool, App Annie, to report on the amount of time Snapchat's users spend on other social media platforms on a daily basis, and we'll admit, the results are interesting!
In the UK, on any given day:
35% of Snapchatters won't use Facebook

41% won't use Instagram

50% won't use Facebook Messenger

64% won't use YouTube

78% won't use Twitter
I'm not surprised there isn't a lot of crossover between Snapchat and Twitter, but, given that it's Facebook's youngest platform, perhaps the fact that 41% of Snapchat users won't use Instagram on a given day is more surprising. I was also interested to find out that 64% won't use YouTube, the supposed stomping ground of younger generations keen to keep up with their favourite influencers, and watch gaming replays.
Qualitative data from GlobalWebIndex shows that 66.4% of 16-20 year olds claim to have visited Instagram in the last month, whereas 65.6% claim to have visited Snapchat, so there might be a disconnect between what people claim they're doing on social and what they're actually doing within app.
What does this mean? If your target audience falls into a younger age range, you might be failing to reach a large proportion of them on other social networking platforms, even if they claim to be there – maybe it's time to try marketing on Snapchat.
With Snap's self serve ads manager, it's even easier than ever to trial a campaign on the platform, and this week's new ad format announcements might just be the push you need.