May 18, 2018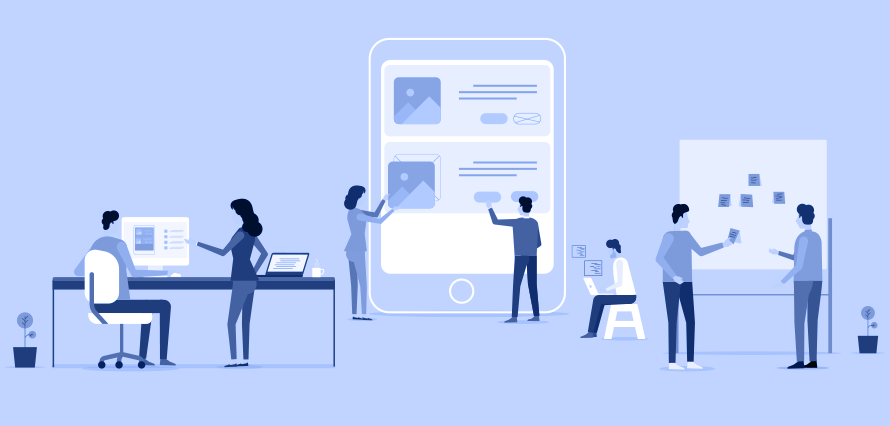 71% of businesses advertise on social media. And even more businesses plan to start. Work and social media can go hand-in-hand if you take the right approach.
In our most recent Serious Social, we spoke about how social media stands on legs of communication and networking. These two aspects are important when communicating with anyone, including at work. So, it makes complete sense that people use social media to communicate with their co-workers
Gone are the days when people thought social media was detrimental to productivity. In fact, it's recently been reported that social media actually boosts efficiency in the workplace. Social media is a quick way to make searches and conduct research through a network of connections: family, friends, businesses and other communities of shared interests. Communication on social media is instant and efficient. Collaborating and interacting with people helps you learn new things, solve problems and gain valuable feedback. Other business benefits include building, maintaining and scaling a business. It all sounds good to us!
In October 2016, Facebook launched Workplace, because it recognised that co-workers were using the platform to connect, communicate and share content. At the F8 conference, Facebook announced some new integrations for its Workplace feature. This move falls directly in line with Facebook's vow to hero and reward more meaningful content. Here's a list of the categories:
Analytics
Bot platforms
File sharing
Human resources
Identity providers
Learning
Media
Productivity
Sales and marketing
Security and compliance
Social
Survey and feedback
Task management
Voice and video
Pretty extensive, huh? It definitely looks like Facebook's got all the bases covered.
Shared content can come from all over the shop. That's why Facebook has introduced Share Extensions, so that you can share external content within Workplace, and also search for content across multiple services.
Authenticated previews ensure that Workplace users see engaging previews rather than the disappointing "content unavailable" that we all despise.
Workplace users can now subscribe to updates from publications like Business Insider and Harvard Business Review for content that's useful and meaningful to them.
Bots enter the chats. Workplace bots will jump in and create group chat threads and invite people for whom it might be relevant. Bots can also update your team with situations like making a sale or closing a task.
Finally, in light of GDPR, Facebook cracked down on Workplace privacy. Admins have clear visibility of enabled integrations and permissions. Users can see all enabled third-party and custom integrations.
So, there you have it. Plenty of reasons why social media goes hand-in-hand with business, and a few more to jump onto Facebook Workplace. We're loving the changes that Facebook are making in effort to become more meaningful, because it brings social media back to the core – people.