By if-admin | March 26, 2020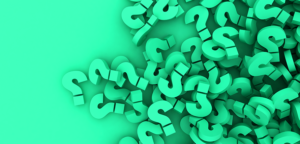 75% of users never go beyond page 1 of a Google search query. To reach your audience effectively, the key is to know what their interests are, and what questions they have. To achieve that balance, you need experience and a few choice tools that can make all the difference.
Helpful tools
When I search for 'coronavirus questions answered', Google tells me there are 326,000,000 results. 'Social media marketing tips'? 840,000,000. More people are offering social media tips than advice for dealing with a worldwide virus. Granted, the virus has only been around for a few weeks, but the point stands: cutting through that noise of social media experts requires a deeper understanding than you might initially think you need.
The first step is to break down what questions your audience still has. There is an excellent tool called Answer the Public, which shows you what people are asking about. If I type in 'social media', the tool tells me that people are primarily asking questions about which platform to use and the effect of social media on mental health, but you can also use it to find out what people are asking about the latest BMW, a worldwide event or even the purity of water. Whatever your campaign might be about, it's a great way to start the ideation process.
There are other social tools out there that can further help you refine what people are asking. QuestionDB gives you questions that have been asked for certain keywords. For PC monitors, people are asking whether an Xbox One will connect to the monitor, what the right build for the monitor is and generally what the best PC monitor is. Combining that with Answer the Public might lead you to see an overlap between certain connectivity issues people keep having, which might lead you to promote a cable to that targeted audience.
Google Trends allows you to compare search results with ease. Have you been dying to know who is generating more interest over time, Taylor Swift or Kim Kardashian? Well now, you can. More importantly, you can track whether competitors are generating more interest, which will then tell you to take a closer look at their messaging. What's working? What question are they answering that you've missed?
All of these tools are indicators. None will tell you exactly what you need to know, but when you use them in conjunction, they will be able to point you in the right direction and better meet the needs of your audience.
But what is that audience?
LinkedIn
On LinkedIn, the conversation typically moves towards what's happening in the business world. From January to February, the top two hashtags were #marketing and #leadership. Naturally, March has seen that move to #coronavirus and #Covid-19, but it has been interesting to see how this trend is staying within a business context. The content being put out is answering how people are adjusting to working from home, what best practices for productivity at home are and furthering corporate social responsibility campaigns with adequate reactions to the virus, such as quarantining and social distancing.
Leading with trust has been a big marker of a company that is doing well. It's a time of uncertainty; companies need to be as helpful as possible and answer questions such as, 'how can I improve in this time', offering free virtual training and courses. These conversations on LinkedIn are important – you have the opportunity to drive the conversation, answer pertinent questions and position your business in a way that will best help people.
Twitter
Never has meme culture been stronger than in the last few weeks. Millions of people are locked at home, feeling trapped and using social media as an escape. Twitter is the perfect place to show off what the effect of quarantining has on people that are typically outgoing; to hilarious results. Humour is a great way to deal with a crisis, and we are seeing the trend moving away from information (who doesn't know how to wash their hands now) to offering a relief from the doom and gloom of the news.
So, what are people asking? Not, 'what is Covid-19' or 'what can we do to fight the virus'? They're wondering what good news is out there at the moment. It's not that they're fatigued with discussing coronavirus, it's that they want to look at the positives, as there are plenty of negatives that are widely known. One great recent example is from Coldplay's Chris Martin and John Legend, who are live-streaming free concerts amid coronavirus.
We recently took this messaging on, emphasising the wonderful work being done by artists across the globe, making the best of bad situations. "They have been sharing vendors online store information so people can still support artists from the safety of their home. Social media has been crucial in all of this. Instagram Lives are being shared constantly for people to learn new skills, as well as Discords being set up to help those who are looking for ways to stay motivated and updated with potential work."
Some key hashtags people should be using to search for incredible art are below, but there is so much more content out there that is helping people deal with feeling isolated.
#MuseumMomentOfZen
#MuseSocial
#ArchivesHashtagParty
#ArtCanHelp
#BeThereFromHome
Facebook
Curiously, Facebook has maintained its informative approach. People have increased the number of sessions on Facebook, and they are staying for longer – around 100 minutes per session. That is an incredible amount of time to sift through information, and a great opportunity for your message to reach relevant audiences.
Facebook itself has even launched a coronavirus information centre, while taking further steps to ensure everyone has access to accurate information, isn't being subjected to misinformation and connecting people with credible health information on platforms such as Instagram. Whatsapp launched its hub for health workers, educators and small businesses, while Facebook itself matched $20 million in donations to support Covid-19 relief efforts.
It will be key to highlight how your company is helping, answering the question, 'how are you tackling the challenges of the virus'? Case studies, good news stories or a new way to share key information will be critical to maintaining a positive presence on social media.
The sound of silence
Sometimes, the best answer is no answer at all. Sure, marketing can help promote what we need to do. McDonald's separated its golden arches, showing how we need to be apart for now to move forward together. But these moves can quickly go into the realm of tacky.
The important thing to ask yourself is, 'am I actually meeting a need, or am I just trying to get in on the conversation'? It's why the process of identifying questions from your audience is so important. If you aren't helping your audience fill a knowledge gap or even just aiding in their everyday lives, then you are just contributing to the noise on social media and will be lost among the many voices. It's the old adage all over again, 'if you don't have something important to say, don't say anything at all'.