August 21, 2015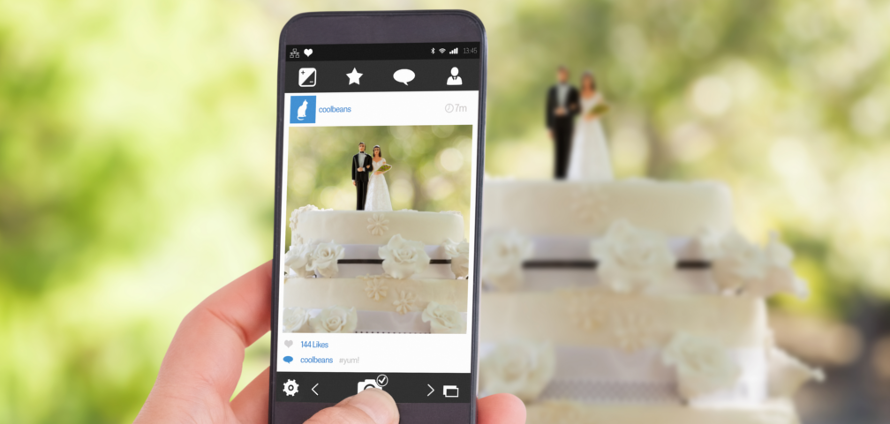 The UK wedding industry is worth around £10 billion every year, with an average of around £36 thousand being spent on each wedding (W.I.F.E). It's an industry which is steeped in tradition; from the importance of wearing something old, something new, something borrowed and something blue, through to the throwing of the bouquet. However as with many other areas of life, in the past decade, social media has given the wedding industry a hefty makeover that would leave even the most modest of brides blushing.
Ten years ago it was commonly accepted that couples (ok, mostly women) would look for inspiration for their big day by pouring through wedding magazines armed with post-it notes. But with the advent of social media, over 80% of couples are now looking to mood-board sites like Pinterest to gather their ideas and share them with their friends/ families (ukawp.com). Indeed, almost every detail of your big day can now be researched, organised or promoted through the use of digital and social media.
The journey for a socially savvy millennial couple from initial meeting to honeymoon is likely to involve countless social media touchpoints (ukawp.com). Let's take a closer look at this increasingly common voyage towards one of life's most monumental events:
Boy meets girl (perhaps through online dating – please see our previous tinder blog for more information).
One way or another, they fall in love and get engaged.
They tweet pictures of the engagement ring and update their Facebook status to 'engaged'.
Their friends organise them a Hen/ Stag do, often through utilising Facebook event pages.
The happy couple create a Pinterest page (or similar) to share their wedding theme inspiration.
Save the dates and invites are sent out digitally and may well include a wedding hash tag (Social Times).
On the day of the wedding a pre-selected "tweeter of honor" live tweets the event out to the wider world.
Guests are requested to use the selected wedding hashtag on their photos of the day.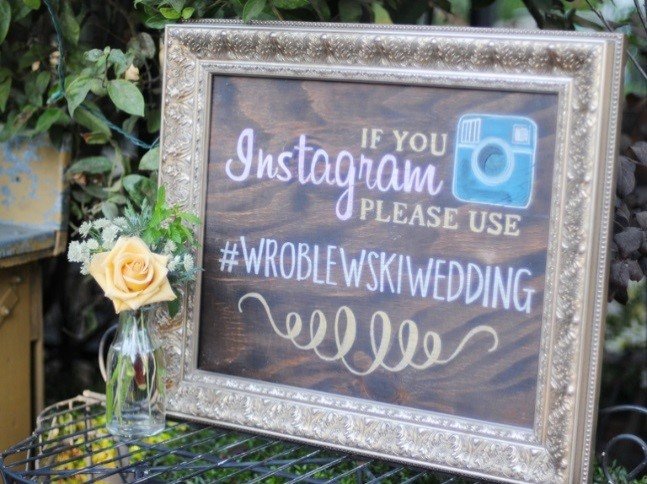 Image sourced: theknot.com
The day may even be live streamed so that distant relatives can enjoy the big day too.
Whilst travelling between the ceremony to the reception couples often find time to update their Facebook relationship statuses to 'Married' (Social Times).
Once at the reception, it has become increasingly common to dance the night away to carefully selected Spotify playlist replacing the role of the cheesy DJ (Social Times).
Then, once the wedding day has come and gone, all photos of the day and of the honeymoon are sure to be shared on social media platforms. Just be careful to follow the new rules of wedding etiquette to meet the requirements of this new era of digitally connected weddings. These can be found here: theknot.com.
I am sure you will agree this is quite a different journey compared to those of days gone by! So, as social becomes an inextricable part of our lives, it's changing and reshaping even the most traditional of industries. Keeping a finger on the social pulse at all times is a guaranteed way to not only keep abreast with changing trends, but also find new ways to market your services to a rapidly evolving consumer base.