July 10, 2023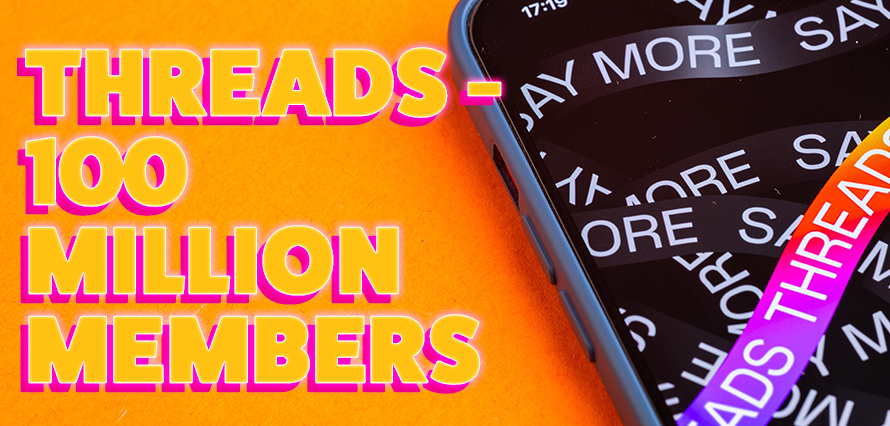 The social media world is all over the latest Meta app – Threads. Launched on Wednesday of last week, the application rushed to 30 million sign-ups within 24 hours of release. The number of users then increased to 50 million just hours later, then 70 million within less than two days.
Now, Threads has crossed the 100 million sign-ups, making it the quickest app to 100 million members. Threads' rapid growth beats out ChatGPT to take the fastest-growing app title, with the ChatGPT app reaching 100 million users in two months earlier this year.
It's important to note that 'sign-ups' and 'active users' are two different measurements. While the latest Meta platform has succeeded in getting millions of people to create an account, there is not yet any tangible insight into how engaged they are and how much time users are spending in the app.
Instagram chief Adam Mosseri has pointed out that they're looking to encourage in Threads is a little different to Twitter's focus, on news and current events.
It seems like that Meta's looking to continue its gradual shift away from news and political discussion and focus more on human interaction and entertainment rather than courting journalists and news outlets.
Need help getting started on Threads? Not sure if this is right for your social media channel strategy? Give us a shout and contact immediate future today. We're all eager to help you! 😊
And if you've got a Threads account already – you can follow us here.