By if-admin | December 4, 2018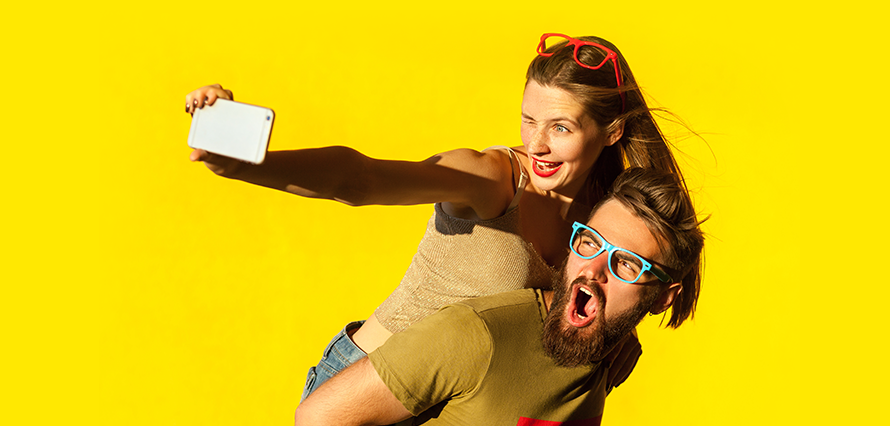 What's Driving the TikTok Trend?
TikTok, the app born out of the online lip-syncing trend, is now the name on everyone's lips. Just a few weeks ago, it was the top free app on Apple's App Store, and inspired a new regular segment on The Tonight Show With Jimmy Fallon. But what does a TikTok user look like? Why do they use it? Is it the next big thing, or a flash in the pan?
We [GWI] carried out a special survey in November this year to tackle precisely these questions – one of the first to illuminate this hot topic with data from the users themselves. While TikTok has surged up the download charts of late, it still has a way to go before it can challenge the social media heavyweights. 15% of internet users in the UK and U.S. actively engaged with TikTok last month; some way below Snapchat, Twitter, Instagram, or Facebook. But while TikTok may currently have fewer engaged users, there are still valuable lessons to take from what it offers them.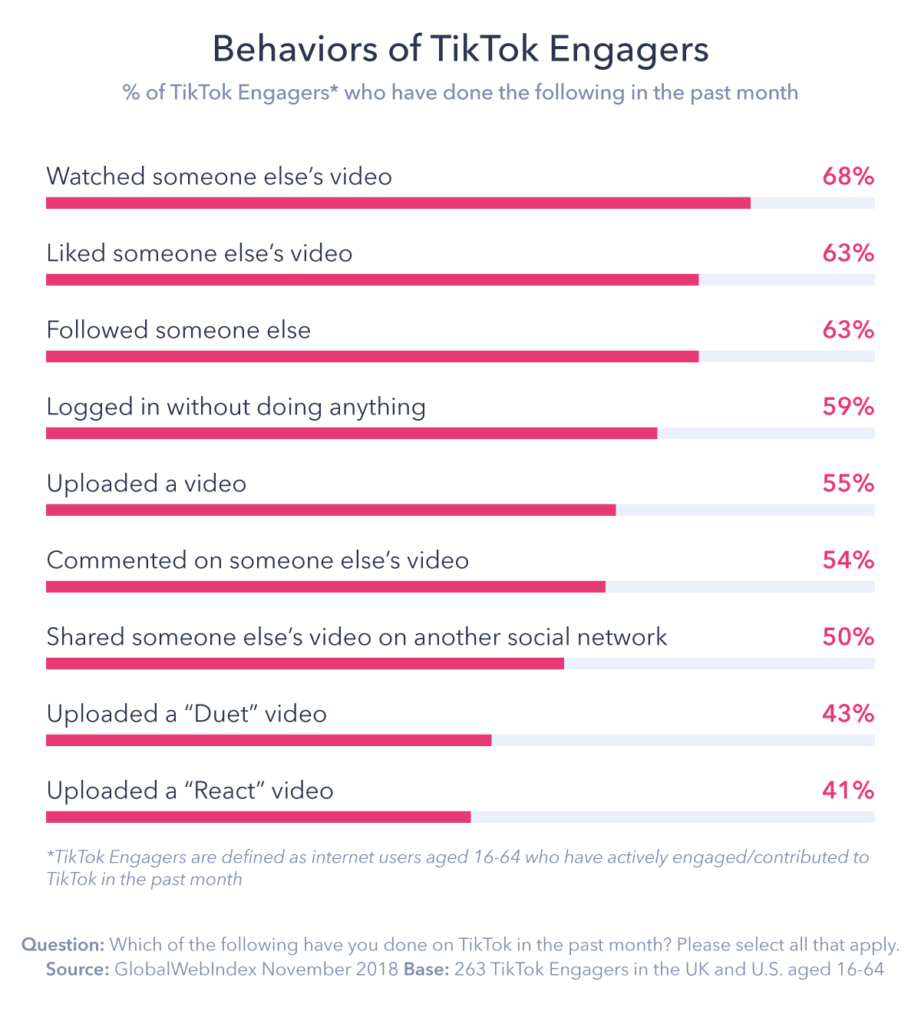 It's no great surprise that TikTok users skew young, with 41% of them aged between 16 and 24. Reports about TikTok often compare it to Vine, the 6-second video platform shuttered by parent company Twitter in 2016, and there's some truth to that. When asked why they like using it, TikTok users say they are most interested in seeing other people's creativity, and the chance to be creative themselves. It's worth pointing out that more strictly social factors, such as "I like the community", or "it lets me stay in touch with friends", are further down the list.
TikTok's surge in popularity this year is no coincidence. It's largely down to social media trends [GWI] have commented on before. In recent years, using social media to share personal updates and connect with friends has become less important to internet users. Using it to find entertainment is now a bigger priority. This trend is often referred to as "passive browsing". But TikTok shows us that the appetite to actively create and upload creative content to social platforms may have been underestimated.
Among TikTok's engagers, the ratio of people uploading to viewing videos is high. 68% have watched someone else's video in the last month, while 55% have uploaded one. These stats are admittedly drawn from TikTok's more active users (and as a smaller service, it benefits from dedicated early adopters), but it's still an impressive number of people actively contributing to the platform. TikTok's success has come off the back of easy access to uploading and editing tools, empowering their users to become content creators. This is a valuable lesson that the whole of social media can learn from.
While TikTok can offer its users a slew of tools to express their creative flair, what Tiktok currently lacks is the widest audience base to let their efforts be seen. One of the other findings of our survey was that TikTok engagers are keen to share the content they find to as broad an audience as possible. But at the moment, this means sharing it to other platforms. Half of TikTok engagers are sharing videos they find to other networks. Going by the other social networks they engage with, many TikTok users are giving content a second audience on Instagram.
TikTok's rise has come through capitalizing on a gap in the market. It's made it easier than ever for internet users to make and share content that is bitesize, but still creative. The challenge now is distribution. Now that TikTok has brought something new to the table, the threat on the horizon is bigger platforms leveraging their user bases, and adding creative tools on top.
Want more? See our November blog about TikTok here.