March 28, 2019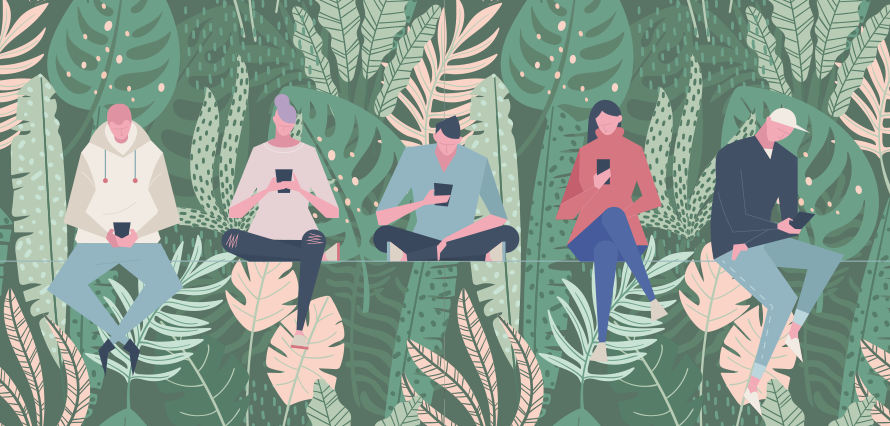 Why are people on social media?
To connect with friends and family. To experience new things, new ideas. To discover more about who they are, what they like, what motivates them, whether or not to try the new Marmite Peanut Butter.
To find their people… to find their tribe (no you've been watching too much
Queer Eye
).
Finding ways to connect to your followers can be perceived as difficult, but it shouldn't be. They're following because you offered them something which chimed with their values, enhanced their lives, made them feel a sense of belonging.  Brands can't afford to be awkward and scared of their fans, they certainly cannot be introverts – if you're struggling to connect, take a break and review what's important to your audience. A lower level of content, or no content for a while won't cause you to lose followers – it's usually excessive and irrelevant content which has this effect.
Avoid the easy path of hustling out some 'trendy' posts on the latest TikTok craze or going for nostalgic art direction if you have little or no heritage in your market. You might get away with that for a short time, and grab a few likes, but long-term you'll be losing your voice and your messages. Your followers will forget what you stand for and cease to care.
That's not to say you shouldn't stay relevant – if there's a conversation happening that you can be a part of,
get to that party
quickly – and do it with authenticity. Overthinking a response or conversation-starting question happens as a result of fear and can leave you paralysed for a moment, or much longer.
As Dolly Parton once said, "You'll never do a whole lot unless you're brave enough to try". I think the Fab Five would be on board with that one, too.