April 30, 2014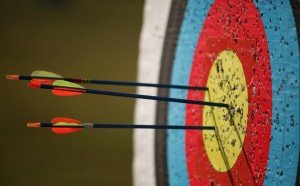 There has been a lot of controversy around the recent changes to Twitter's photo focused profiles. Not entirely sure what I am talking about? Discover how "The new Twitter profile layout now shows the world who you are" They really do look very similar to Facebook!
Behind the scenes, as always, there have been a number of platform updates but one has caught my attention: Facebook job title targeting. Yes, I know this might be boring for you but this is music to my B2B ears!
Currently, when you set up a Facebook ad you can target your audience by interest or demographic. This gives you large audience figures but when you try to target someone from another company it makes life particularly difficult. It becomes a click and hope numbers game. And now…finally…Facebook has introduced Job Targeting!
Just like LinkedIn, job targeting allows you to choose groups of people with specific job titles so that you may advertise to them – easy! For instance, users whose job titles are related to a medical field (nurses, surgeons, physical therapists, etc.) may be the target for ads for medical equipment, or recruitment agencies for hospital staff. With this feature, you now have a better way to reach a business-to-business audience.
There is one obvious issue that springs to mind. Not everyone lists their job title on their Facebook profile. However, if Facebook want to make this enhancement more meaningful than it currently is then they will figure out a way that forces you to enter more details to your profile. This begs the question…
Are social networks merging? It is becoming obvious that social networks want to have the same advantages as their competitors. But surely the largest social networks have become successful because they are original and offer their users a unique social experience. Will there be one unified platform in the future? I doubt it, but let's wait and see.
© Nina Matthew "Have you got your eye on the target". Photo. Attribution 2.0 Generic