September 28, 2015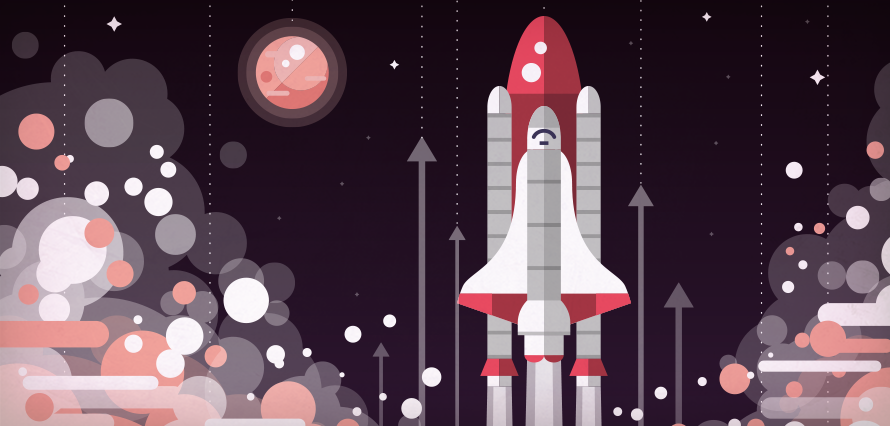 Attending the NATO experts' forum on social media for international organisations, I was struck by how much public sector organisations are committed to communicating through social. So much so that they meet challenges, obstacles and the changing comms landscape, head on.
Often working with limited resources, in an environment where transparency and honesty can be stymied by classified information, or just by laws that mean they have to stay silent. Yet, they persist in communicating to publics, sharing information and improving the dialogue with audiences.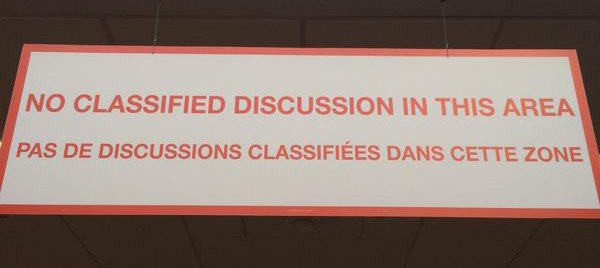 Many brands face similar challenges. There is a lot that can be learnt from the approach of those in charge of social communications at NASA, NATO, CIA and United Nations.
How to communicate the dry and bureaucratic
Steven Mehringer, head of communications services at NATO, addresses this challenges succinctly:
"Without social media buy-in from the top, you get 'stuck in the muck' of bureaucracy"
NATO have an active leadership presence on social media as Jens Stoltenberg, NATO Secretary General is quite a tweeter. But that isn't the case for all. NASA used a little stealth to get senior buy in. Launching a NASA twitter profile under the radar. On winning an award, the leadership team realised the value, bought in to social and took over ownership of the Twitter account.
Whilst open communications is essential in social media, it isn't always possible. Especially when you have military sensitive information or are bound by government regulations. The CIA struggle to respond to every question. Instead they focus on ensuring a content infrastructure that informs, instructs and inspires. It often means leaning hard on archive and historic content. But when you can share spy technology and cool espionage stories from the past, maybe that isn't such a hardship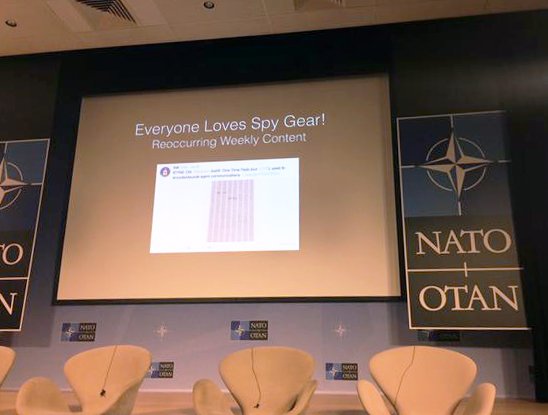 Visual is the way to reach global
From the United Nations to NATO, all the speakers at the event agreed: social is best when you create less, and promote more.
But it isn't just less content, it is less text. Especially when communicating on a global scale. EU Parliament talks in 24 languages across 16 different social platforms. And according to the United Nations (communicating in 6 languages), "pictures are the universal language".
Of course, visuals can make for compelling story telling. However, sourcing them is a challenge too. Stock imagery doesn't work. Both NATO and NASA invest heavily in creating their own pictures. The United Nations, knows it needs to be smart with visuals. Fact checking is essential and every picture needs to be scrutinised. To speed things up the UN uses templates.
Data, detail and diving
Data must be connected with business outcomes. And Franky Saegerman, Head of the social media at NATO has a clear plan for measuring the data. He has a 4 point grid of metrics against each social platform. Covering 'Awareness', 'Appreciation', 'Action' and 'Advocacy: he calls it the 4 As.
The EU Parliament goes one step further into the data, segmenting social audiences and targeting with relevant content with paid social. Ensuring its communications is most likely to resonate. They like NATO and the UN, change messaging and context depending on the platform. For Franky this, tailoring of content for each social network, has made a significant difference to reach and engagement for NATO.
The CIA goes beyond measurement data, and considers behaviours. They recognise that consumption of social content varies. There are those that skim their content, those that peruse across the content, dipping in and out, and those that want to dive deep into a specific interest or topic. The CIA adapts content for the skimmer, swimmer, and the diver.
Earth is a hard sell
Everyone loves the stars and the Astronauts. Yet, NASA is also focused on Earth sciences with a remit to communicate findings. Pictures are not always so impactful and the topic is dense and tough to explain. That is when social media works best hand in hand with offline. NASA created a number of VIP events (they have run over 100 now), harnessing ambassadors that carry the messaging online.
The EU parliament, too, often has to communicate complex policies and ideas. It works closely with followers treating every fan as an influencer. It even hands over ownership of its profiles to key followers for a day.
When messages are complex or difficult to deliver, one of the ways forward is to bring the conversation offline and then, with help from advocates, take it back into social.
Scaling to create an international social command centre
Impressively, NATO is transforming its Allied exercises to include social media. As part of its Trident Juncture #TJ15 initiative, NATO is putting social first content creation at the heart of its communications with the public. An amazing exercise involving 36,000 personnel from over 30 Allied and Partner Nations. It will include footage, visual stills, and reportage being submitted live from troops on the ground, at sea and in the air. It will be edited and then sent back out to Allied Nations to promote and tweet around the world. One big, international social media command centre, sharing and communicating with the public. Very impressive.
Key takeouts for brands then are:
Not every brand in the private sector has interesting content to hand. Getting buy-in from the top lets you explore more creative ways to talk about your brand
Historic and archive content can bring your brand to life today
Create less, promote more. Squeeze all the value from your content
Communicating globally? Think about being more visual rather than text based
Collect the data that is useful to your metrics
Segment your social audiences and ensure that content is relevant to each social platform
Understand how your content is being consumed so you can create content accordingly
Scale for live events – it will open up communications like never before.
A huge thanks to Franky Saegerman from NATO for inviting me. Do come hear Franky talk at our Social Speakeasy this November – A chance to learn from the best. Book your free place on our social media events page.