By if-admin | December 16, 2019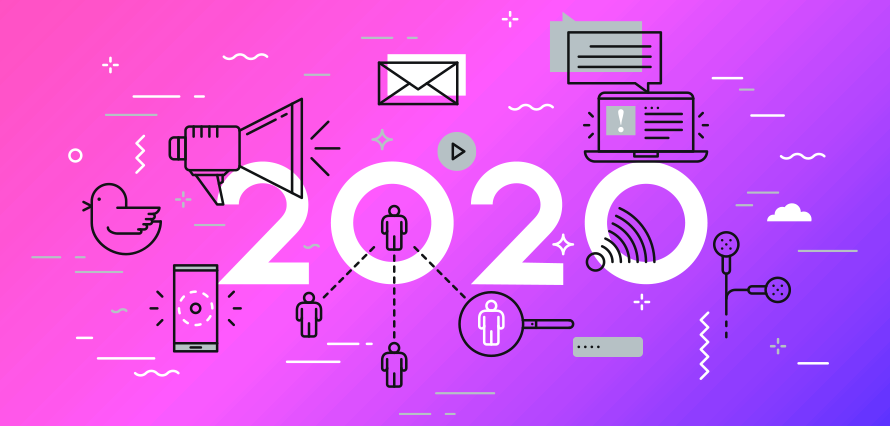 As the year draws to a close, many social media platforms and companies take a look back at the best bits from the year. Just last week we saw Twitter share the top Tweet trends of 2019 and TikTok published their top 10 content lists. However, it's also a time when marketers are looking ahead to 2020, figuring out their social strategy plans for the new year and maybe even looking at ways they can incorporate new social media platforms into them.
But, as many marketers know, to make a great social strategy, you must be in the know about what's been happening in the industry. Here at IF, it's evident we love staying up to date with everything social with our weekly Social Snapshot's and everyday blogs. But sometimes that's not enough. Sometimes us marketers will have to take a leap of faith and make some predictions of what we think the future will bring.
Recently, social listening tool, Awario, has released an infographic of 6 social media predictions for 2020, based off of data, relevant trends and past occurrences: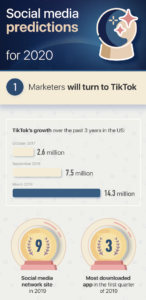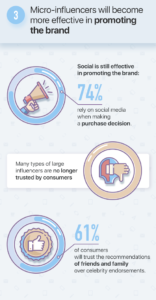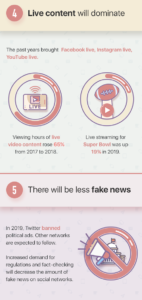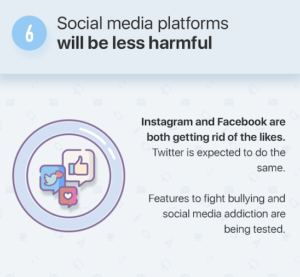 As expected, TikTok is set to grow even more in 2020, and for many marketers, it's the way forward – as long as the audience demographics are right and the style of content relates well to a company, why not give it a try!?
At IF we're big fans of social listening. Whether it be for a client or a new report (we have a new travel one, by the way, you HAVE to check it out!), social listening is a great way of understanding audiences, trends and much more, so we're glad to see it's made the list.
Regardless of the predictions, we're excited to see what 2020 brings for us and the industry! We're already busy planning away, but if you have any questions about how to improve your strategy and want to know more about how we can help you, then get in touch!