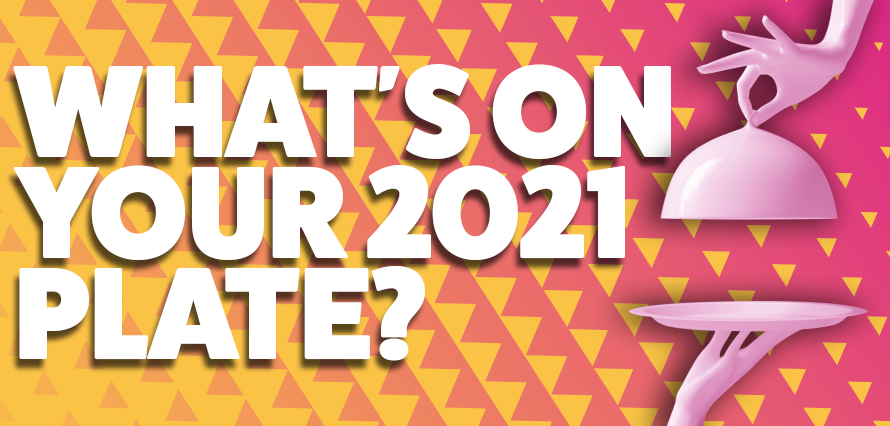 It's no secret that the last 12 months has thrown out some challenging moments for every single brand and organisation across the globe. Recently, Katy Howell (CEO, immediate Future) and Belle Lawrence (Associate Director, Immediate Future) sat down with a group of experienced marketers in the FMCG world to discuss how the last 12 months have shaped their strategy, changed the way they work and even what they offer as a brand. This blog delves into six of the key topics of conversations that came up. Have a read through for tips on navigating your strategy for the year ahead…
Have we seen the death of the food blogger?
The evolution of social functionality and the ease with which content can be produced has created a complex tier system of influencers. From macro to micro to full-blown Hollywood star, anyone with a voice and access to a tin of baked beans is capable of becoming a food blogger. So, the question is: are content creators in this space important to your brand, and how should you approach working with them?
In short, there is no right answer. What we do know is that many brands with big budgets tend to spend on celeb influencers with a large following. Of course, these types of posts can reap rewards, but they can also come across as very salesy, scripted and at times inauthentic. In a day and age where consumers are crying out for authenticity, transparency and a human side to the brand, this will inevitably turn many consumers off. However, this doesn't mean macro-influencers can't work for your brand. If you're able to be flexible with your brief and co-create, you will most likely see better results than if you were very prescriptive with your brief.
In large, the group agreed that small to medium influencers produced much better results than mega influencers, and there is plenty of research to back this up.

Smaller influencers generally aren't pushing out ads every day, they tend to align themselves with brands who uphold similar values, interests and will likely share a similar audience. This shows in their profiles, and consumers respond better to authentic partnerships based on an organic relationship.
That being said, you don't always have to rely on a budget to curate inspiring content. UGC is great to share the weird, wonderful and wacky creations from your followers in an authentic way (even Instagram wants you to incorporate it!). On top of that, there are supporting stats that showcase how valuable UGC can be for paid activity.
According to Shopify, ads based on user-generated content receive 4 times higher click-through rates. Furthermore, the Head of Marketing from a savoury food brand believes that "friends' recommendations can be as effective as UGC", stating that people are more likely to react on advice from friends vs. a briefed, manufactured and scripted sponsored ad from an influencer. The latter feels forced and garners attention in the present but doesn't gain natural engagement and certainly doesn't build an organic relationship with a brand, or consumer. Another option for those with a limited budget is to gift products – start an open and honest dialogue around your product and start building a relationship from there. Sending certain product types to specific bloggers with a niche offering can work wonders, and can help create organic, open relationships between both parties – so, send your gluten-free biscuits to a blogger who focuses on Celiac diets or send your meat-free range to vegan bloggers.
Lastly, have you considered steering away from the food bloggers and opting for partnerships with lifestyle bloggers instead? A Marketing Manager from a confectionary company told us, "We've actually steered away from food bloggers completely and more towards lifestyle, interiors, bloggers instead. And we've had a lot more success with them because the content isn't saturated." This has allowed them to stand out in a market where food-porn snaps reign supreme. They have created a different look and feel which aligns more with their brand and it tells a more succinct, authentic story in-feed.
Gone viral? Who cares…?
So, we all witnessed that Beans & 'Bix moment and although it felt very in the moment, and engaged many brands, some of the original exchanges were manufactured. Disappointing or not, the engagement figures speak for themselves. The original tweet was retweeted over 38,000 times and quote-tweeted 65,000 times. Not to mention a sales uplift of 15%, according to Sainsbury's, the week following.
Why should bread have all the fun, when there's Weetabix? Serving up @HeinzUK Beanz on bix for breakfast with a twist. #ItHasToBeHeinz #HaveYouHadYourWeetabix pic.twitter.com/R0xq4Plbd0

— Weetabix (@weetabix) February 9, 2021
It's no doubt that the polarising nature of the concept got the social audience chatting. Moreover, it was the first bit of brandter we'd seen for a long while. What has followed, though, has felt forced, inauthentic and overly manufactured. Marmite's recent campaign was described as grating, forced and so obviously pre-planned that it was a massive turn off, by our guests. Not because of the concept, but because of the so obviously calculated responses to the campaign
Planning authentic partnerships which align with brands values is key. Think pork scratchings with beer, perhaps a Mexican beer brand with tortilla wraps. Weird, wacky and wild can work as a one-off, but the reality is you can't plan to go viral. Stay in the moment, stay true to your brand values.
Shopping around
The rise of D2C on social has been astronomical in the past 12 months. Since the pandemic hit, conversations around online shopping on social have increased by 66% and 36% of consumers say that they want more content from D2C brands on social (Nosto). Brands who aren't already selling D2C have at least had to think about the transition. But just how difficult is it, and how has this impacted strategy in the past 12 months?
Adjusting and adapting isn't as easy as it seems. For established brands who are wedded to the old school way of retail, the concept of D2C and shifting to selling through social can be daunting. Reputation, status and how they are perceived is important and they may not see the reward for risking new territories.
When it comes to #D2C selling on social, it's busy, noisy & competitive! As a brand you're not just competing with other retailers or e-commerce brands, you're competing with EVERYONE! Get the lowdown on D2C social selling in our latest webinar: https://t.co/sRtflv1WqK pic.twitter.com/hGScYHd43z

— immediate future (@iftweeter) December 14, 2020
On the other hand, challenger brands are more likely to be nimble and try new things. And the research shows that it pays to be first in food and beverage. 75% of online food shoppers stick to the first online store they tried, and when stock runs out in-store, 87% of consumers turn to digital to find the item they desire. These stats suggest that early movers have the advantage and there is an opportunity to attract and retain new customers if you are present as a D2C brand online. At the heart of it, all consumers crave convenience and streamlined service which offers a personalised experience.
The Government's Goldilocks complex
It's estimated that kids are being swamped with around 500 online junk food ads every second (bite back). These figures, accurate or not, have driven the government to introduce a 9 pm watershed on ads for HFSS (high fat, salt and sugar) food and drink products, online and on TV by the end of 2022 (more info here). So, just how will this affect FMCG brands in the lead up to the watershed? One bakery brand we spoke to explained that this was less of a concern to them as their product isn't high in HFSS. However, the impact of this ban will force other brands into making changes to their products and messaging, so they are compliant with regulations. Competition around products that have not been banned will increase, forcing those already in the space to potentially re-think their offering and messaging to stand out.
Brands who can't compromise on their ingredients may have no choice but to make as much noise as possible in the next 18 months. By 2023 they may be so restricted by their options on social that pushing hard for a market leader position now could be a smart choice. One brand told us that their goal was to reach and engage with as many people as possible in the next 18 months. There is no doubt that this ban will push brands in this position to spend more, react quicker and utilise everything from D2C to influencer marketing.
A protein snack company explained that they are in the process of reducing sugar in their bars by 50% by adding chicory root fibre to their recipe. The natural ingredient addition will not only make them compliant for ad stipulations but perhaps allows them to jump further into the health and well-being conversations. This could open them up to a new audience, a variety of new influencers for partnerships and serve as a gateway to a new range of products.
Moveable feasts
As marketers, we love to plan, but we also need to consider the effectiveness of in the moment and reactive content. Some of the challenges we heard centred around brands being set in stone in their strategy and approach. Not adapting to changes to consumers' needs can leave you flat-footed, out of touch and potentially tone-deaf. At this point, your audience may shop elsewhere. The key is to have consistency with messaging and your approach and then amplify or alter tactical opportunities around that.
If you have that focus, then being reactive becomes a lot easier. The Marketing Manager of a savoury snack company stated, "I think you definitely need to have a plan. And it's kind of then how edgy you can be within your plan to almost create your own reaction and create your own fate and destiny as it were."
In terms of content across the year, one Marketing Manager spoke of their challenges with content creation. Campaign visuals for Easter that were shot in January could no longer be used because of the pandemic. As a smaller business, they realised that being reactive was their best option and that contingencies and flexibility will be essential moving forward.
Ambitions for 2021
Although there is a clear road map set out to guide us back to some sort of normality, 2021 won't be a picnic in the park. "2021 will involve a new playing field, but industry players can still maximize growth by setting the right goals and resolutions." (Nielsen). Brands will need to work hard to connect to consumers, show their authenticity and their brand purpose in a world where consumers demand transparency. For FMCG brands there will be a big push to re-open stores and clearly, the long-awaited return of hospitality will open up a lot of opportunities for collaborations and partnerships, perhaps in place of influencer programmes for those who aren't sold on that space. Podcasts, webinars and the rise of audio with Clubhouse and Twitter Spaces will put conversations on the radar and give brands the opportunities to share their personalities in a different light. And for many big brands who may be stuck in their ways, this may not be the time to lean on old messaging but think more like a challenger brand. "Stay true to being big and established, but sometimes think a bit more like a challenger brand."
So, if you're looking to shape your marketing strategy for the year ahead and need a little more guidance. Give us a shout here or on our social channels and we'll be happy to have a natter over a cuppa and a doughnut!