By if-admin | September 28, 2016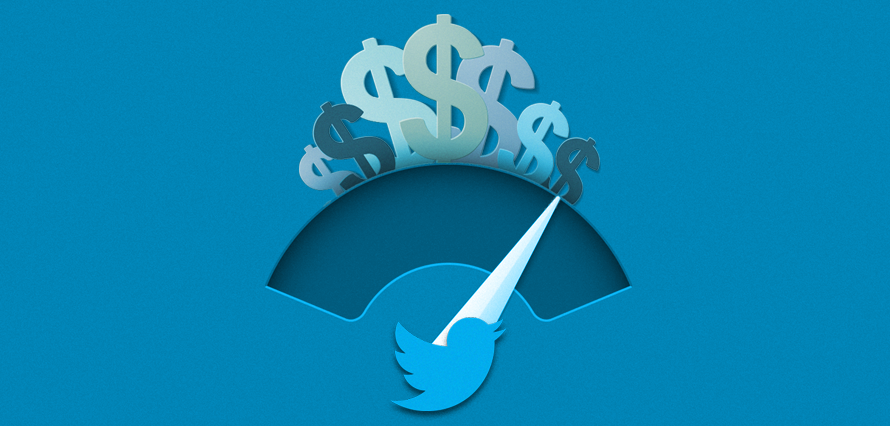 A goldrush of sorts is happening in the tech world amidst rumours that Twitter could be up for sale and the list of potential suitors for the channel is growing by the day.
It's hard to tell at this point who the serious contenders are. However, this hasn't stopped the rumour-mill from churning out a list that reads like the who's who of the tech world and currently includes:
Salesforce
Google
Microsoft
Disney
Verizon and, according to some sources,
Apple
We've taken all the guess-work out of the equation by ranking the most likely buyers for Twitter using our Twitter buy-o-meter.
You can thank us later 😉
Salesforce
A stalwart survivor of the dotcom bubble, Salesforce is an enterprise company that sells cloud computing tools geared at managing customer service and marketing campaigns.
Twitter presents an attractive proposition for Salesforce from a data perspective. However, Salesforce is valued at $45bn, which would make the deal look more like a merger than a takeover – a risky move given the struggles Twitter has faced in recent years.
Buy-o-meter: 6/10
Google
The polar opposite of Salesforce when it comes to cash reserves, Google could quite easily foot the $20bn bill for Twitter without breaking a sweat.
Added to that, Google hasn't had much success when it comes to launching its own social channels. Something we've touched on in a previous post about Google buying Twitter.
Social Media Today summed it up perfectly in a piece they published last year called, "If Game of Thrones Characters were social networks" where they likened Google+ to Stannis Baratheon, saying:
"Like Google+, nobody really knows what to do with Stannis. We think he's a good idea, but no one really wants to support him the way they do the other king candidates. Really the only reason people start getting in line behind him is because Melisandre forces them by threatening them with death if they don't."
From the perspective of finally owning a successful(ish) social channel of its very own, it would make sense for the Big G to buy Twitter.
Let's not forget that much has been made of the fact that Google could integrate Twitter's live video with YouTube, giving YouTube an extra social outlet.
Buy-o-meter: 7/10
Microsoft
How Microsoft ended up in the ring to duke it out for Twitter is anyone's guess given that a) Less than 3 months ago, Microsoft bought LinkedIn and b) Microsoft is moving towards the enterprise market making a consumer-facing entity like Twitter an unlikely purchase.
However, the prospect of combining LinkedIn and Twitter into a mutated social behemoth to rival the likes of Facebook could be an enticing option…
Buy-o-meter: 5/10
Disney
No one saw Disney coming.
Probably because when most people think "Disney" they think Pixar, Marvel and Lucasfilms. They think Mickey Mouse, Lion King and Frozen.
What they don't think about are the ABC TV network and ESPN. The latter of which is taking a slow nose-dive into oblivion as its subscriber base cuts cords and wanders elsewhere for its sporting fix.
How bad? Pretty bad – ESPN has lost 11 million subscribers over the past 6 years. Multiply that number by the $6.45 it charges per subscriber and you're looking at a hefty loss.
So why does this make Twitter an attractive option? Two words: live streaming.
Twitter's recent foray into this space with its first live broadcast of an NFL game went swimmingly and couldn't have come at a better time in Disney's eyes.
Buying Twitter would make a lot of sense for Disney – it would give Disney the advantage of owning a social media channel whilst enhancing the appeal of its live sporting offers.
Also, Disney is massively cash rich.
Ca-ching.
Buy-o-meter: 8/10
Verizon
Much like the Monopoly player who just buys every property he (or she) lands on, Verizon has bought AOL and agreed a takeover of Yahoo, all within the last 18 months.
Yes, adding Twitter to its collection of properties would allow it to build a hotel (Monopoly, yeah!) in the form of a digital advertising challenger to rival Google and Facebook but seriously, how many struggling tech companies can one company buy?
Buy-o-meter: 4/10
Apple
For the record, Apple has not been called out as an official bidder this time, but the suggestion has popped up in the past.
Apple could make good use of Twitter's real-time news offering as Apple News is notoriously bad. Devil's Advocate – Apple simply doesn't have any kind of social media culture, nor does Twitter really have anything (hardware products, high-quality content, etc.) that Apple would really want.
Buy-o-meter: 2/10
Takeover rumours abound in the tech world. Often they are little more than an attempt to boost stock price or force potential buyers to play their hand, which is the long way of saying, will Twitter actually follow through with a takeover?
Only time. Will tell.