July 22, 2021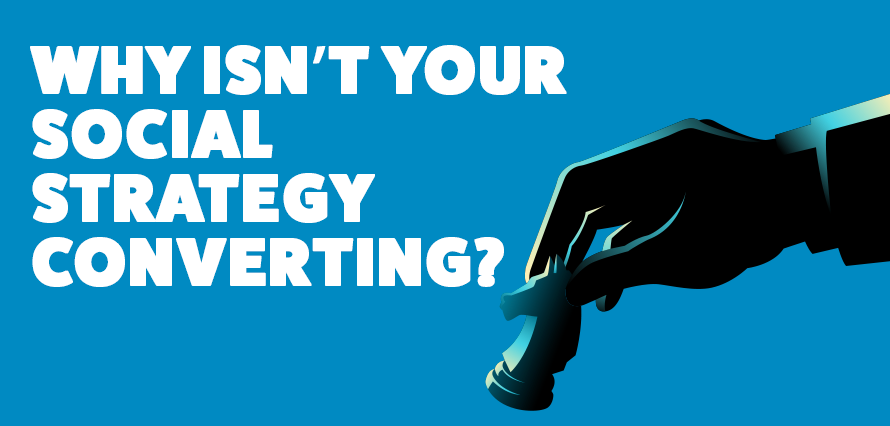 If you are starting in the world of social media, you may have already heard that before converting, you must set up a presence.
However, it's possible your social strategy isn't working properly, which means the investment does not translate into the desired results. More visits, more connection with your brand, more sales… There are many factors why this can happen. The social media marketing funnel is more complex than a couple of points, and if your strategy fails at one of the stages of the funnel, this will make getting to the conversion stage more difficult. But to start, I have compiled a list of possible, and general, reasons that could explain why your social media strategy is not converting:
You have been working on your social media platforms for a short time. If after a few months or even weeks you wonder why you're not selling or converting, you're asking yourself the wrong question. Breathe, be patient and work on creating that presence and increase brand awareness.
You aren't investing enough time. Social media require a large investment of time, especially at the beginning.
You aren't creating enough content. More is better, period. The less is more is for those who are not willing to invest the necessary time. But remember, keep it relevant to your audience! Check out this blog if you want some content ideas to keep your socials fresh.
Your content is not contextual. If you want to reach many people, you have to address each of them in a different way: single mother, a man in a relationship, students, pet owners, etc. Change the content depending on your audience. But be careful! If you try to reach too many people, your content might lack relevance and can be confusing for your audience.
You aren't investing in Facebook and Instagram Ads. Investing in advertising on social media is the way to put yourself in front of potential clients in the virtual space. Even investing £1 a day can make a huge difference. If you want to know everything about paid social, check out this blog.
You aren't planning the content enough. The visual is important and the copy too. If you don't make attractive posts, don't expect miracles. And the key is to add variety to your content.
You aren't interacting with your community. If they give you love, return the love. Respond to comments, like their pictures, share their content, etc. Response time matters too.
Like I said before, these are just a few of the reasons why your social media strategy might not be delivering the desired results. But if you want to avoid mistakes and get your social strategy on point, work with an experienced partner like us. Get in touch today!