October 26, 2015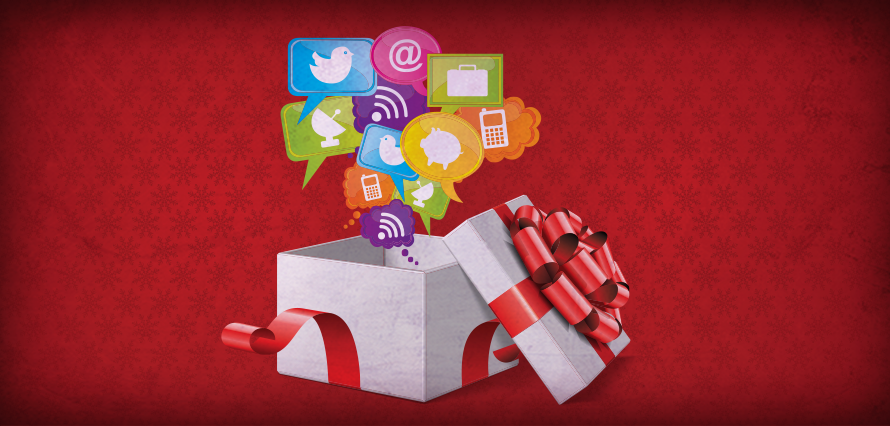 The end of October brings pumpkins and other Halloween paraphernalia to the fore of our local supermarkets. In a matter of weeks, if not days, these will be replaced with Christmas products, displays and information on how to make catering for the big day easier.
Some people (like my lovely wife) are acutely aware of how many days remain until Christmas. Ensuring Christmas is a truly wonderful event for out two young children is her admirable mission. Our home will be turned into Santa's grotto. Sacks from Santa's Lapland home will appear, and a tree so big it tickles our ceiling whilst displaying the girth of two desks will arrive in our lounge.
Of her seasonal purchases, few are made without effective marketing influence. In fact, this weekend, purchases made with Amazon, Lakeland, NotOnTheHighStreet.com, Early Learning Centre and Mothercare have all been influenced by social content.
As all of our consumer and retail clients will affirm, social has a critical role to play at this time of year – if you use it smartly. Most brands have some sort of consumer data. Some, who are well advanced in their digital transformation journey, will have an abundance of data: who is buying from us; who else do we want to influence; how effective is our loyalty proposition; what content (either organic or sponsored) has performed best; when is our audience most engaged with us? The list is endless. The challenge for brands early on in their digital journey is where and how to start gathering data.
Social is brilliant for product and category specific initiatives. Serving relevant content to a highly targeted audience, to yield the highest possible conversion, with the leanest wastage, is the mission for all brands.
Those who attended our Social Speakeasy event back in April, and heard directly from Ben Carter, Marketing Director, NotOnThehighStreet.com, will recall the potency of their social strategy and the rocketing influence it has had on social and mobile. If you missed it, you can read our blog on the evening here.
At the risk of sounding like I'm playing social jargon bingo, get your content strategy, social engagement and (critically) sponsored content strategy right and Christmas will be a fruitful period for your consumer or retail brand. If you're not paying to play on social this year, I'm confident your nearest and dearest will be and that means you risk losing market share.
This Social Media Today article offers some compelling stats as to why social will be a key play this Christmas. The question is, will you be a key player this Christmas?
Admittedly, with 60 days to go, time really is running out, but it's never too late.
I love this time of year, and having young children does mean we have another reason to embrace our inner child throughout the festive period. I look forward to seeing the innovation and creativity so many brands inject into their Christmas messages. I will undoubtedly be watching all of the Chritmas movies we've all adored for years (and in some cases decades). As the family gather and we look forward to the big event, most of all I look forward to sharing the Santa Tracker App with my children. If you've not used it and you have a young family, you absolutely should check it out!
Next time you make a festive purchase, ask yourself, where did you get the inspiration?